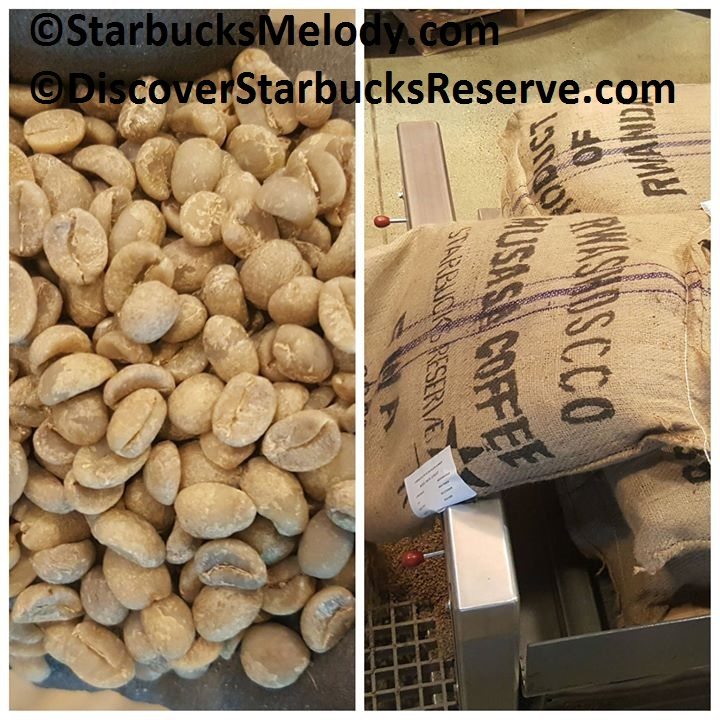 Reserve Coffee Rwanda Musasa at the Roastery.
Melody, February 6, 2017
0
2 min

read
The Starbucks Reserve Rwanda Musasa is almost here. It's listed on the Starbucks website as the Reserve subscription coffee for March 2017. Sometimes the Reserve subscription coffees also get shipped internationally too. On February 6, 2017, I saw some of it being loaded into the Green Coffee Loading Pit at the Roastery. I strongly recommend the past article on the Green Coffee Loading Pit. It's an interesting look at the workings of the Seattle Roastery and it is an often unnoticed element of coffee quality control.
Here's what the unroasted Rwanda Musasa looks like: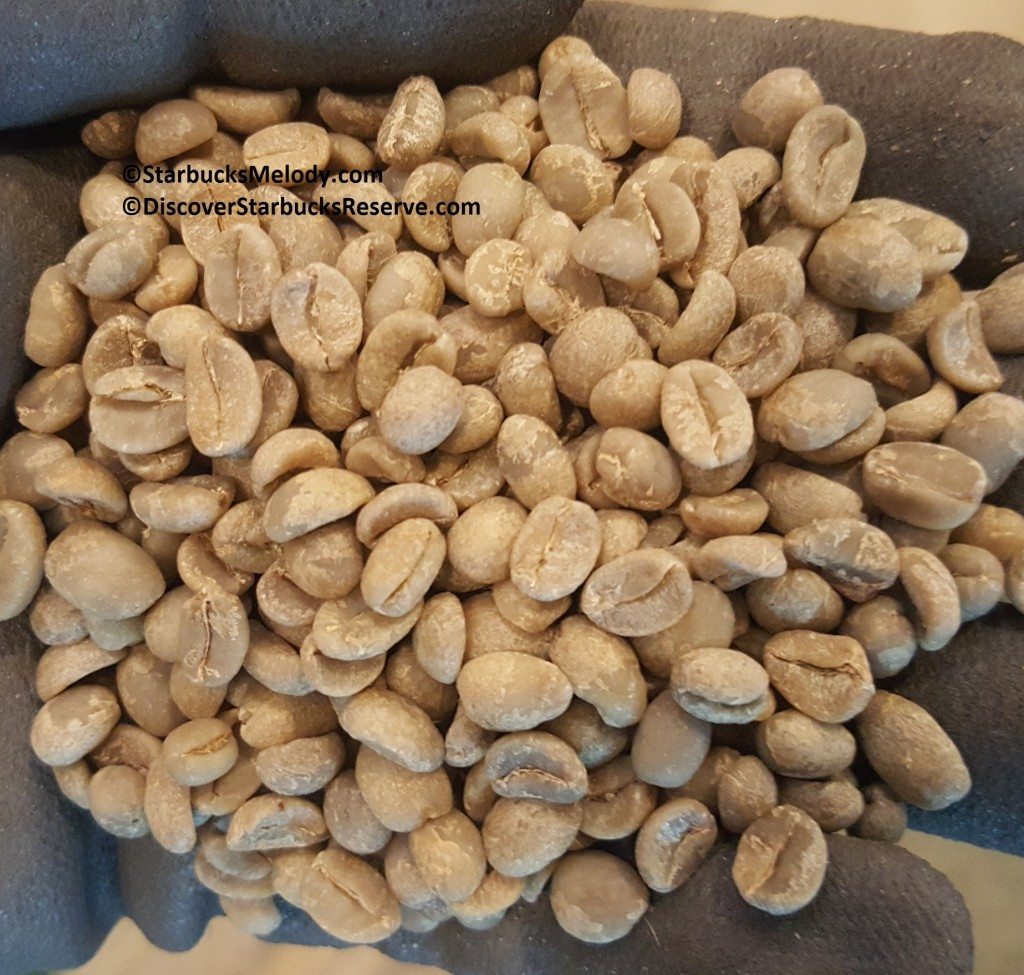 And also you can see the burlap sack that the coffee was shipped in. It's interesting that all the markings on the burlap sacks come from the farmers. Starbucks doesn't tell or instruct farmers to add a "Star R" to their sacks. If they do so, it's because they do so out of pride for the brand. In addition, sometimes the "Star R" on the bags are little imperfect.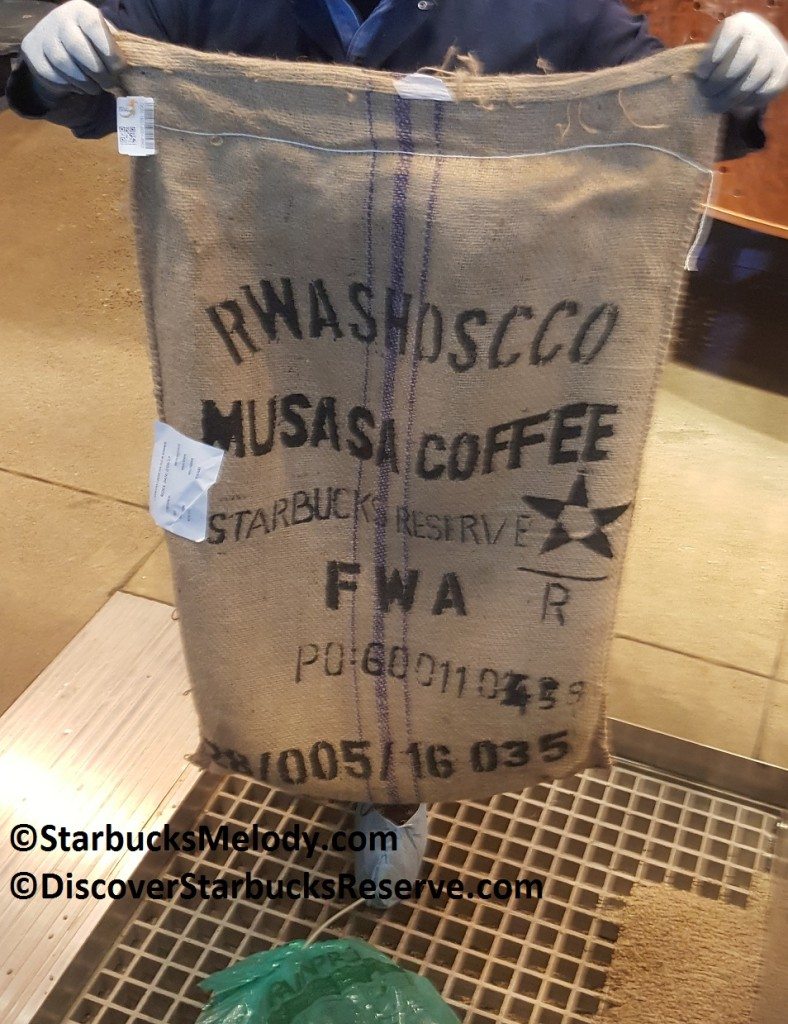 One of the things that I love about the Roastery is this experience of the coffee that you'll be drinking at home, at the early stages, long before it gets to your cup. If you come to the Roastery, you'll have plenty of opportunities to see unroasted coffee, which might later be the same coffee that you're buying at Starbucks with Reserve coffees, or sent to you via the Roastery subscription.
According to Starbucks, here are the tasting notes for Rwanda Musasa:
"Starbucks Reserve® Rwanda Musasa features lemon acidity with notes of black plum and a syrupy, sweet finish."
As soon as I have the Reserve tasting card for this coffee, I'll update this article with that information too.
I didn't go to work today because of a little snow in Seattle. I dropped by the Seattle Roastery first thing in the morning, did some running around and came back just in time for the Rwanda Musasa being loaded into the Green Coffee Loading Pit. But here's the sight of the Roastery this morning: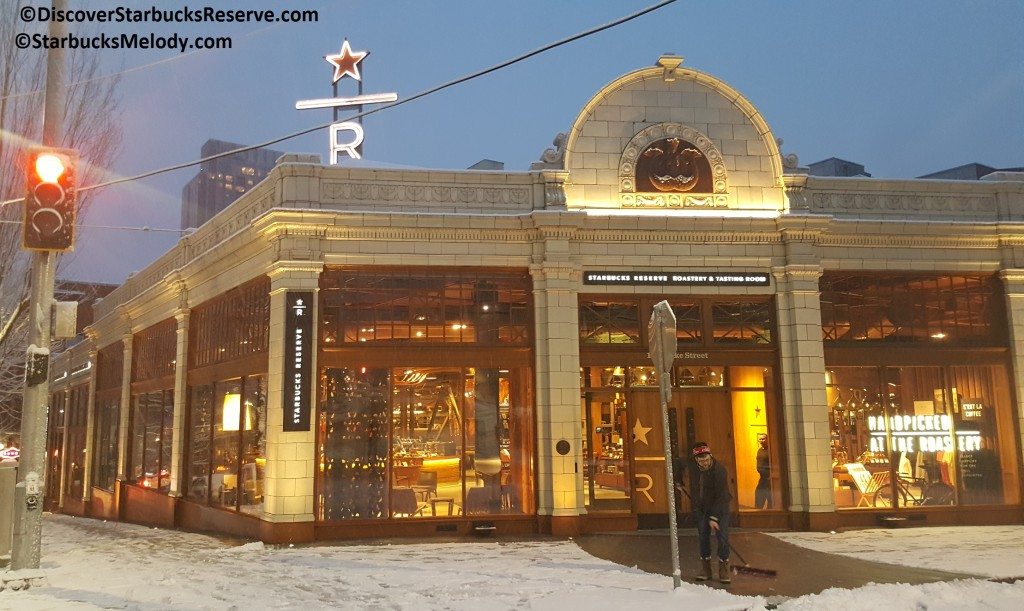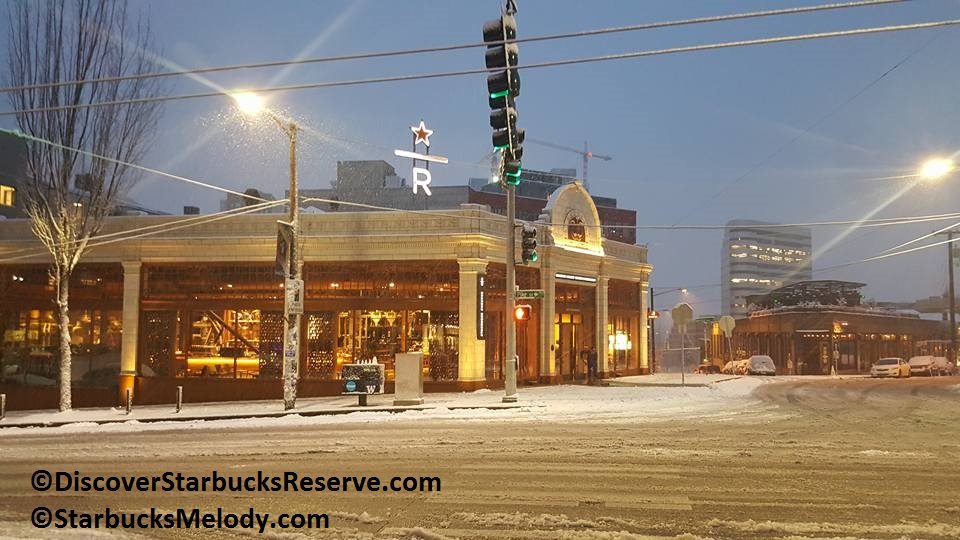 I hope you get the chance to visit soon too!
By the way, if you like exploring Starbucks Reserve coffees, or you are a collecting of the Reserve tasting cards, check out DiscoverStarbucksReserve.com to track your card collection or learn about Reserve coffees (DiscoverStarbucksReserve.com is all about United States Reserve coffees from December 2014 forward).
Related posts