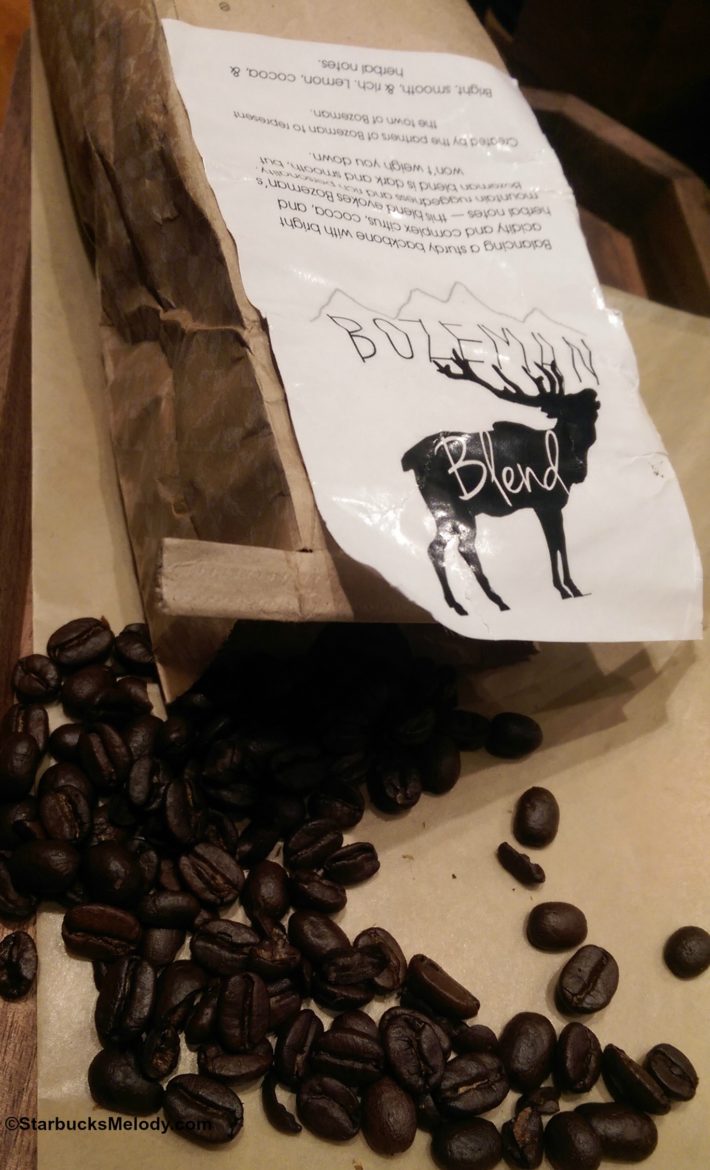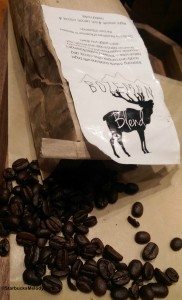 Once in a while, you'll see Starbucks stores selling their own custom whole bean coffee blends. Over the years, I've heard of  "Tahoe Blend," "Bluegrass Blend," as well as "Redwood Blend." If you're in the Seattle area, visit the Bainbridge Island Starbucks, and try the "Bainbridge Island Blend."
Starbucks stores in Bozeman, Montana are offering their own special blend: Bozeman Blend. It's described as "Balancing a sturdy backbone with bright acidity and complex citrus, cocoa and herbal notes – this blend evokes Bozeman's mountain ruggedness and rich personality. Bozeman Blend is dark and smooth, but won't weigh you down."
I got to try the Bozeman Blend for the first time today (May 3, 2015). A friend brought me a bag. Someone sent her two bags (I'm not totally sure who! Sorry!) and gave my friend (Jocelyn) instructions to share it with Melody. I genuinely enjoy a chance to try a new coffee! They way to my heart is through a cup of coffee! 😉
So today I got to experience a quick tasting of the Bozeman Blend, made via a pour over brew method. It was fun to try this new blend! I got a lot of citrus notes. I shared the sample cups with several other partners. One person I was with described it as dark currant, citrus, with an herbal finish. Despite a grapefruit – currant like citrus note, it was surprisingly smooth and definitely complex. What I picked up on the least was the cocoa notes. I'd recommend trying this with a current or savory herbal scone.
A lot of customers haven't seen custom blends around so I thought that it would be especially fun to spotlight this. This was an enjoyable cup of coffee, though wouldn't be my go to cup of coffee for a hot cup of coffee. I did enjoy the complexity and the smoothness. Congrats to the Bozeman, Montana partners for their coffee passion and coming up with a fun, new blend!
Here are a few photos from today's tasting: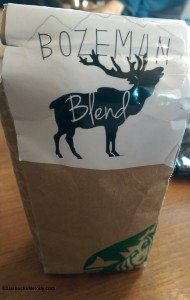 Related posts
Socialize

Subscribe
Join the StarbucksMelody.com mailing list to receive a weekly email with new posts.