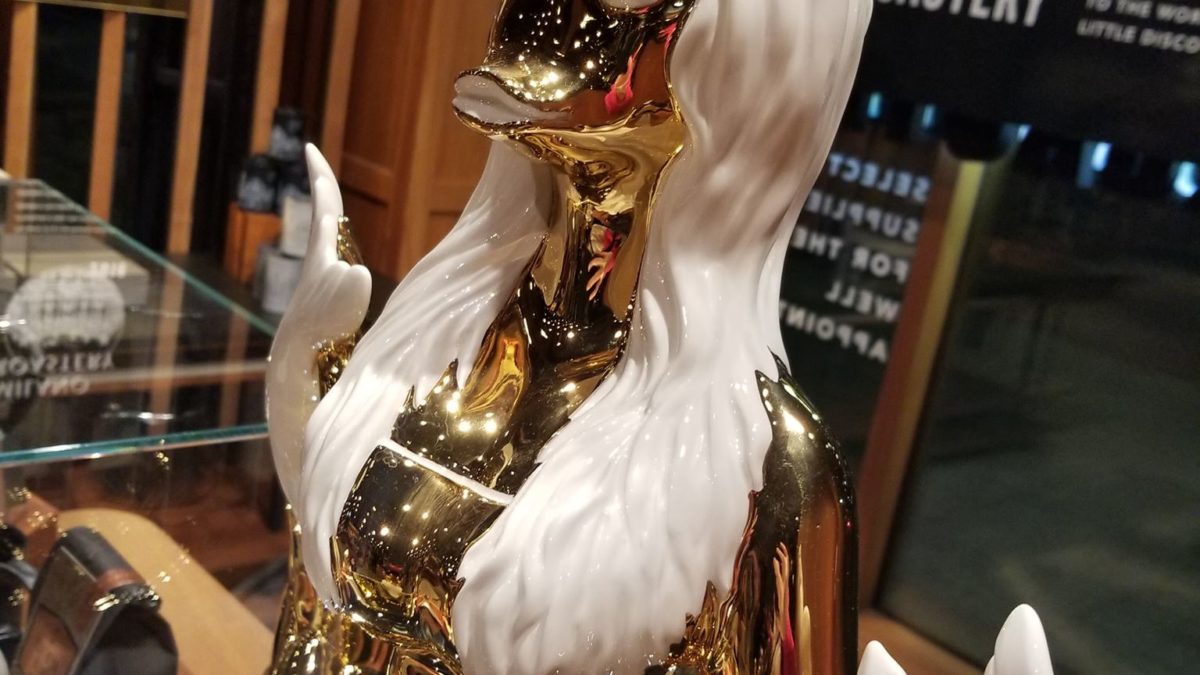 The Reserve Roastery in Seattle is definitely offering a unique merchandise item: In celebration of the new Roastery in Milan, Starbucks is offering a rare Siren sculpture for $6,000. There are two smaller sculptures also available. It's on display right now: Head to the Roastery at 1124 Pike Street to see it. My understanding is that these statue launced on September 5, 2018, coinciding with the Milan Roastery. I assume it is one of a kind.
To be candid, I'm not totally sure I get this. This siren isn't my thing. But someone will love having this Siren in his or her home!
For a look at something that I can really get behind, check out this Whiskey Barrel-Aged Guatemala Reserve coffee!
Related posts