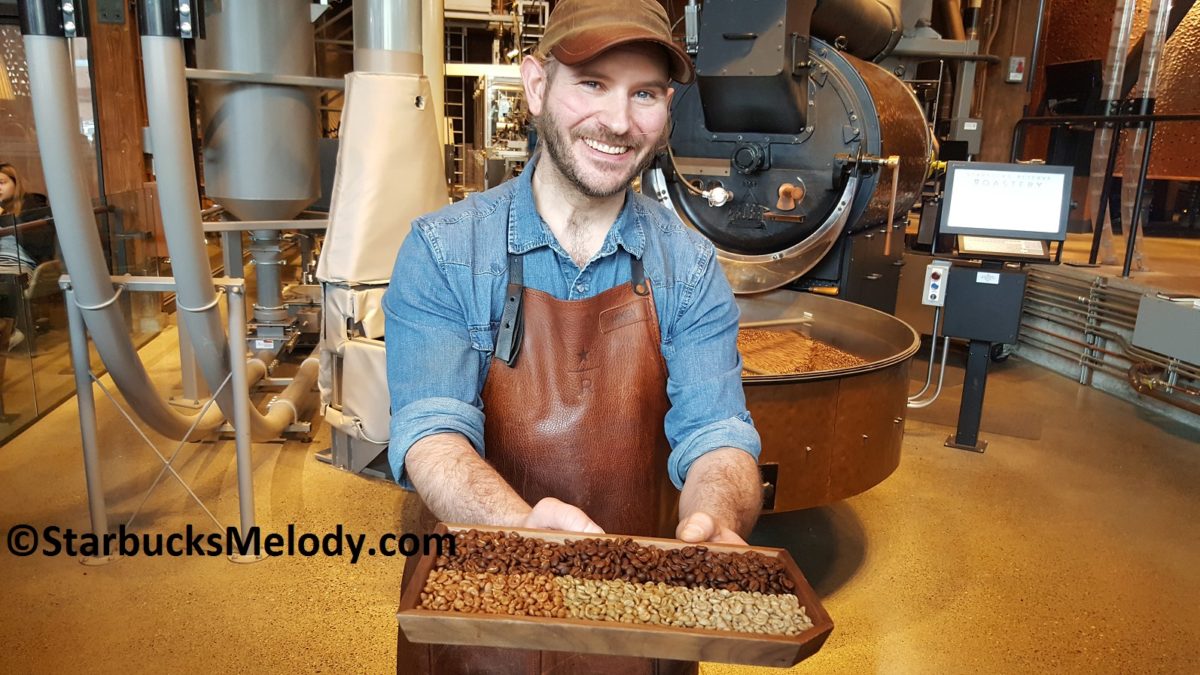 Get Fresh-Roasted Starbucks Reserve Coffee Delivered to Your Doorstep
Melody, March 12, 2017
8
4 min

read
Did you know you can subscribe to the Roastery coffee? Each month a special coffee will be delivered to your doorstep, literally within a couple of days of its roasting, depending how quickly the mailman gets it to you.
Click here to subscribe to the Roastery subscription coffee.
One thing I love about the Roastery is being able to experience, and get to know all the things related to the very coffee that I am drinking at home. You can get a personal look at your coffee- who roasted it, the details, and what it looked like before it's in your mug at home!
Let's look at the March 2017 subscription coffee, Rwanda Musasa:
In early February, Starbucks did a small run of Rwanda Musasa for an international shipment. I happened to catch it being loaded into the Green Coffee Loading Pit. This gives me a chance to see the farmer's burlap sacks it was shipped in, plus a first look at the green coffee:
Here's the coffee being loaded into the Green Coffee Loading Pit.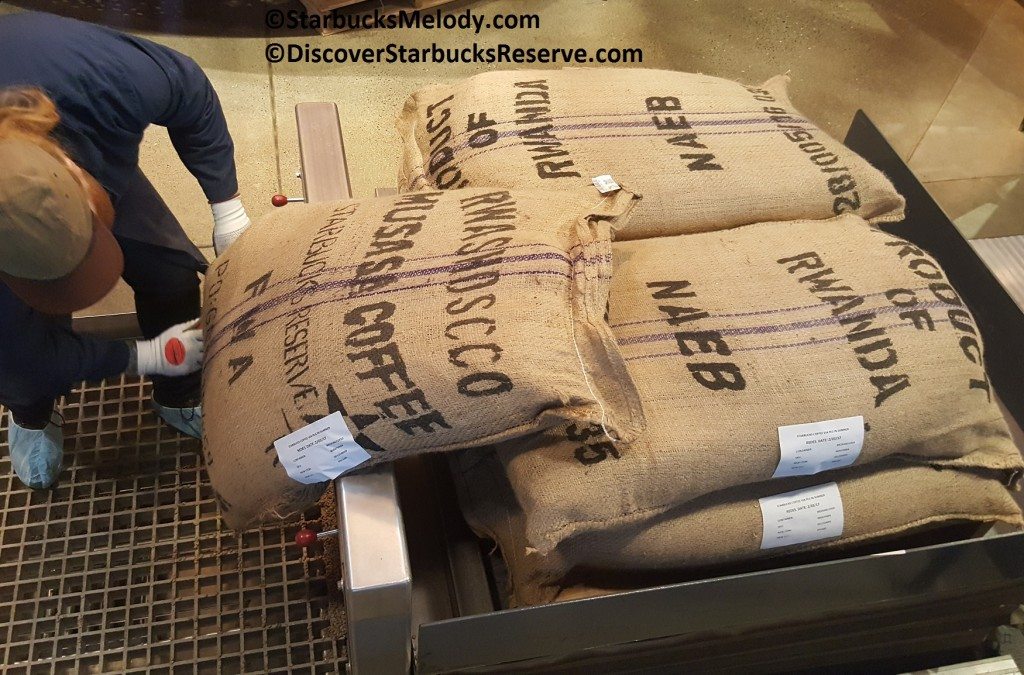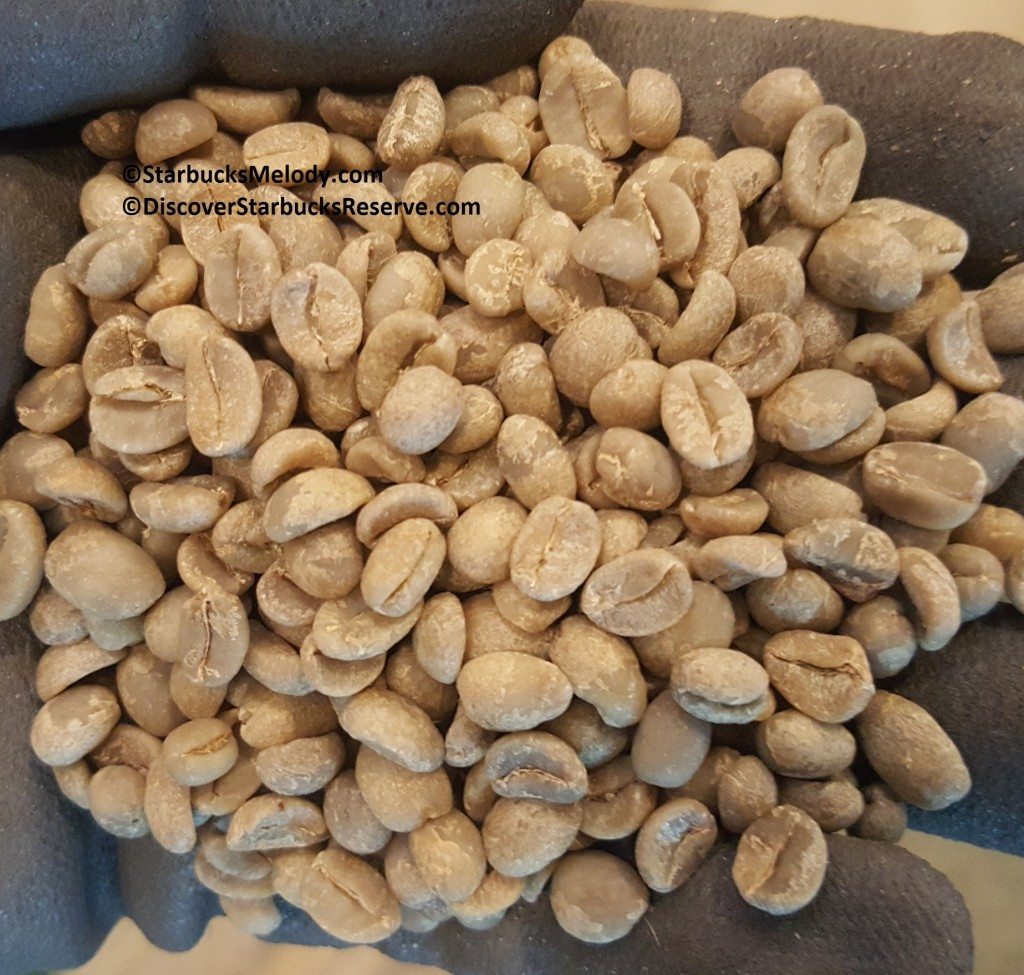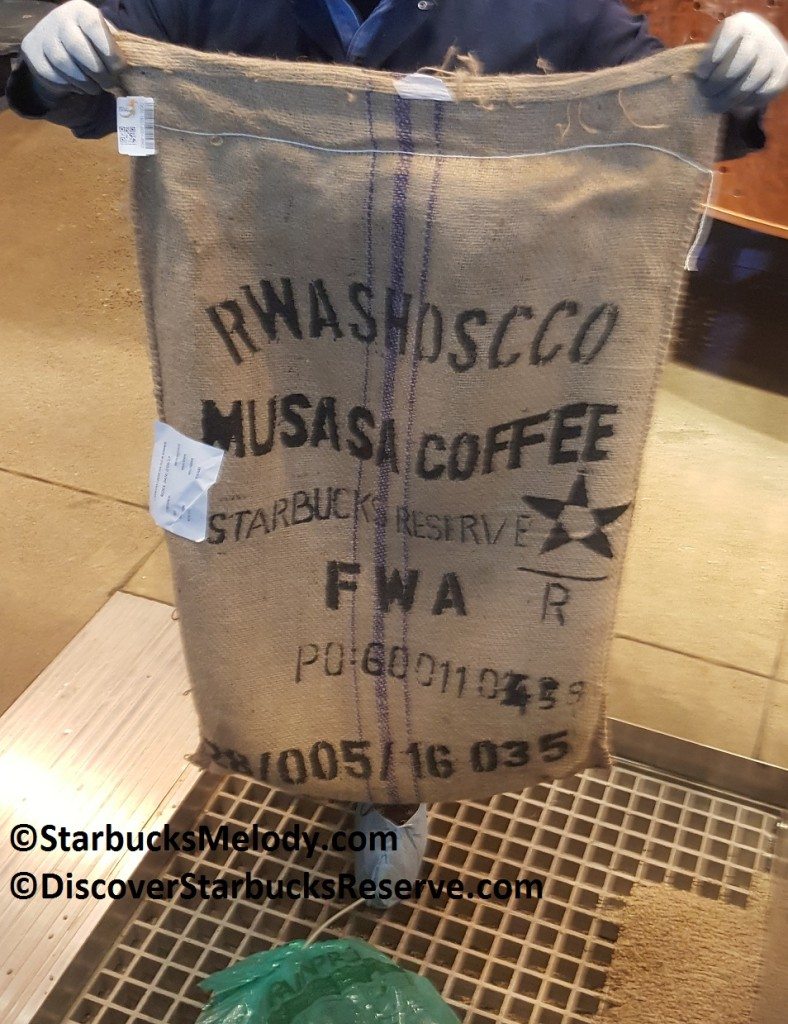 In January, I visited the Starbucks headquarters, meeting with some designers in the Starbucks card design department. Coincidentally, I happen to talk with some Starbucks card designers about the design for this Rwanda Musasa Reserve tasting card.
Here's a look at what the Rwanda Musasa card will look like (this image is from their website. The actual cards will be shipped with the coffee to the subscribers.)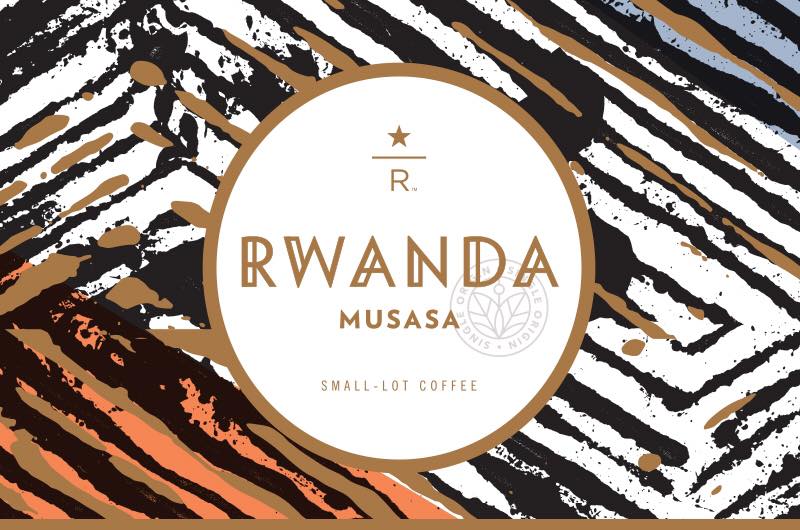 The artwork for this card is based on traditional Imigongo art, which often includes the use of clay, cow dung, and geometric patterns, with colors of red, black, and more. The Starbucks designer who designed this card made a clay template for this design in a traditional Imigongo style, except she didn't use any cow dung in her clay artwork. Wise choice! 😉
The tasting description for this coffee is this:
"Starbucks Reserve® Rwanda Musasa features lemon acidity with notes of black plum and a syrupy, sweet finish."
Today, I saw the actual coffee being roasted for your subscription. If you already subscribe to the Roastery coffee subscription, this is YOUR coffee coming out of the roaster, being expertly roasted by Mikey:
It was a very busy Sunday at the Roastery today! I totally enjoyed that Mikey was showing a tray of the Musasa to many guests – the tray shows the Rwanda Musasa at different stages of roasting, from green coffee to fully roasted. It's interesting to see how the coffee looks at about 4 minutes in the roaster versus six minutes, versus fully roasted, and its progression for green to brown.
This fully-roasted coffee looks a little darker than it really is. When coffee professionals gauge the level of roast in a coffee, they look at it ground, and not just the whole bean. This coffee is roasted for about 11 and a half minutes at just hitting 425 degrees. This actually puts it on the lighter end of the Starbucks coffee roast profile spectrum. Some coffee professionals would say this is getting close close to a full city roast, but it is lighter than House Blend, and many quintessential Starbucks core coffees. It is on the edge between a blonde and a medium roast. If you want to gauge level of roast, grind the coffee up, and compare the ground coffee side by side with a core coffee, such as House. Starbucks coffee roasters give the coffee a number on a scale, indicating it's level of roast. I have heard the roasters say, in casual conversation, "Oh that's a 44," which, as far as I know, would be fairly light.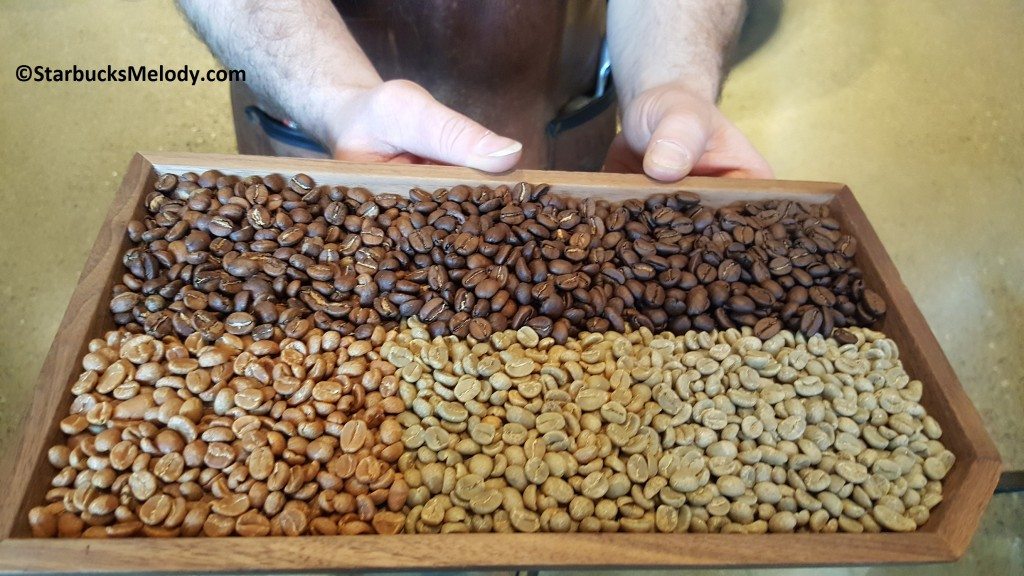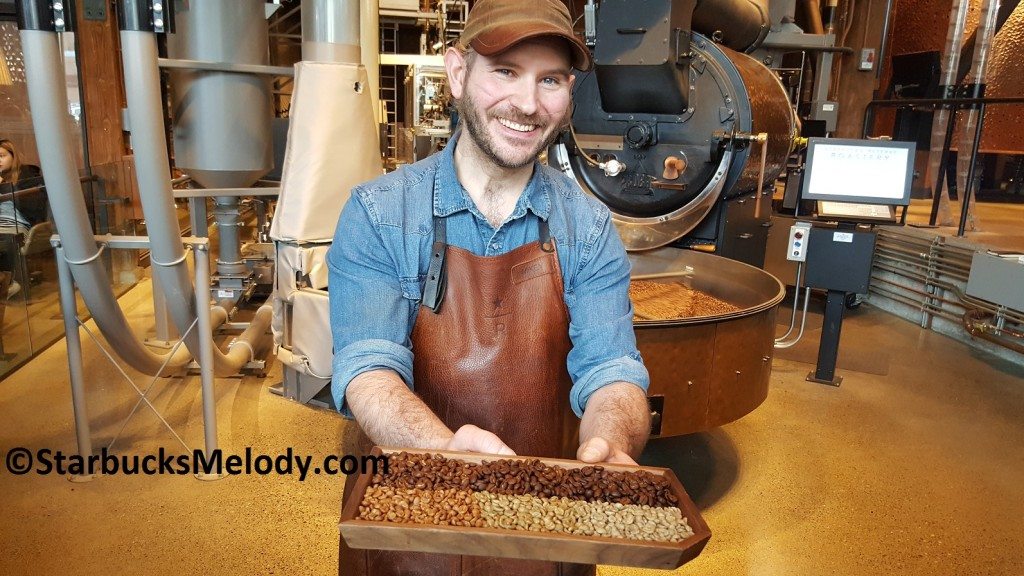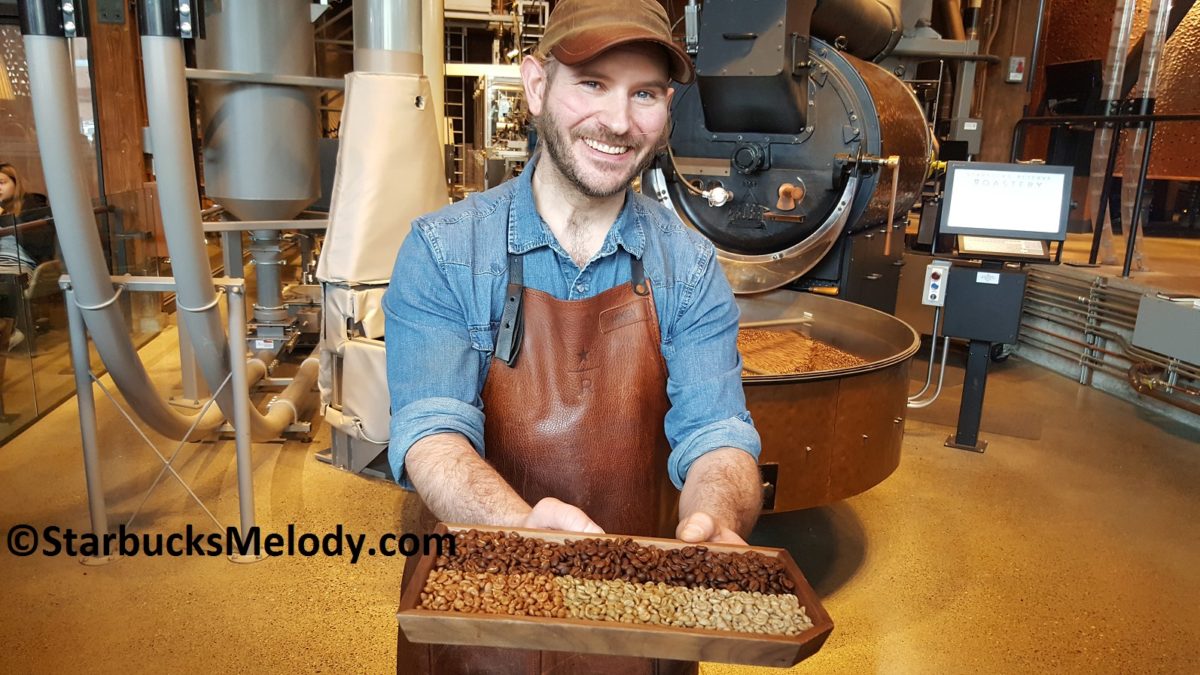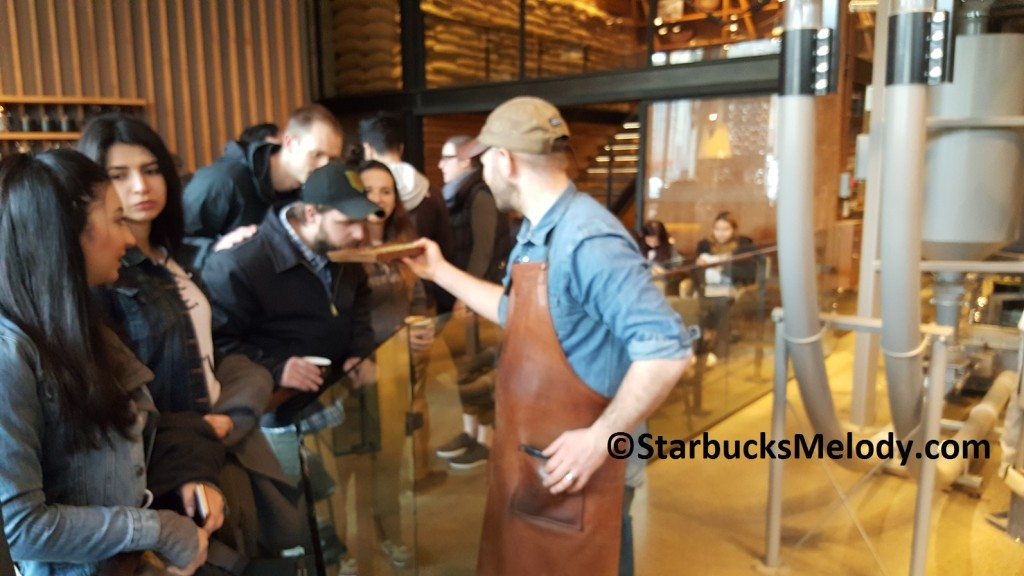 Finally, your subscription coffee is packaged into solid black Flavorlock packaging. On the back is the name of the coffee and an expiration date. When you receive your coffee, it will come with  Reserve tasting card to tell you all about your exclusive coffee! For the subscription coffees, the black Flavorlock bags of coffee are taken off site for distribution processing: Someone carefully puts it into a box to ship it to you with a Reserve tasting card.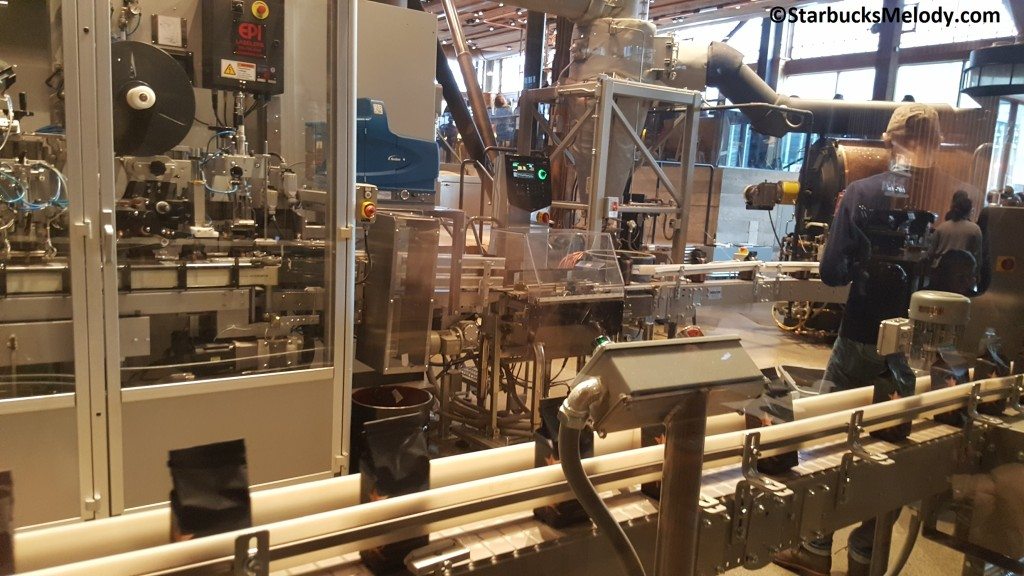 This is cool. This is YOUR coffee, if you are a subscriber. You can, if you visit the Roastery at the right time, get a personal look at your coffee: The burlap sack it was shipped in from the farm. The very roaster who roasted your coffee. The beans at various stages of roasting.
I recognize that I have an advantage because I live sooooo close to the Roastery. There are days I still pinch myself that I'm so lucky that Starbucks decided to build a Roastery so close to me. Today is one of those days that I feel lucky!
Once the Musasa shows up on my doorstep, I'll share a picture here of the final product.
Related posts