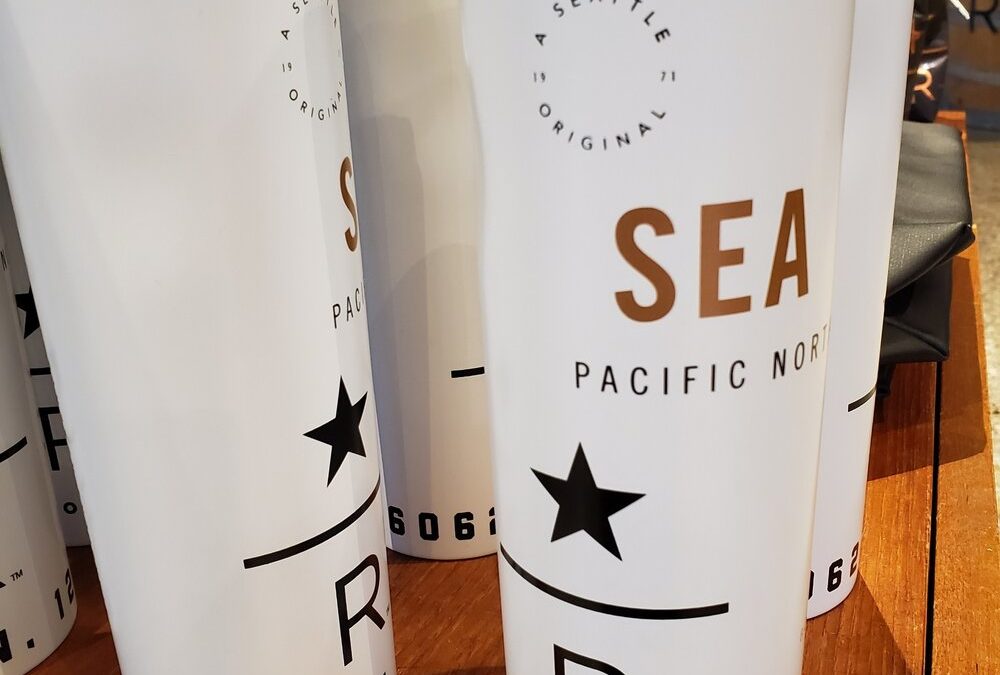 I dropped by the Seattle Reserve Roastery recently and looked at what's available for merchandise. There are so many fun items! I especially like the new puzzle. They have offered other puzzles before and some of the older versions of the puzzles are still available too.
It's a wide area of merchandise item possibilities. Tasting cups, pins, mugs, luggage tags, t-shirts and more. I found a review of the Clever coffee dripper here. It's featured in one of the images. I have used this brew method at home many times (in fact I bought my Clever dripper at the Roastery). Since it is an emersion brew technique, you will want to use a coarse grind.
Just as a reminder, the Seattle Roastery is located at 1124 Pike Street in Seattle. Hope to see you there! Be sure to nice the coffee beans in the sidewalk in front of the entrance to the Roastery. You can see my Fluevog Tina shoes in one photo.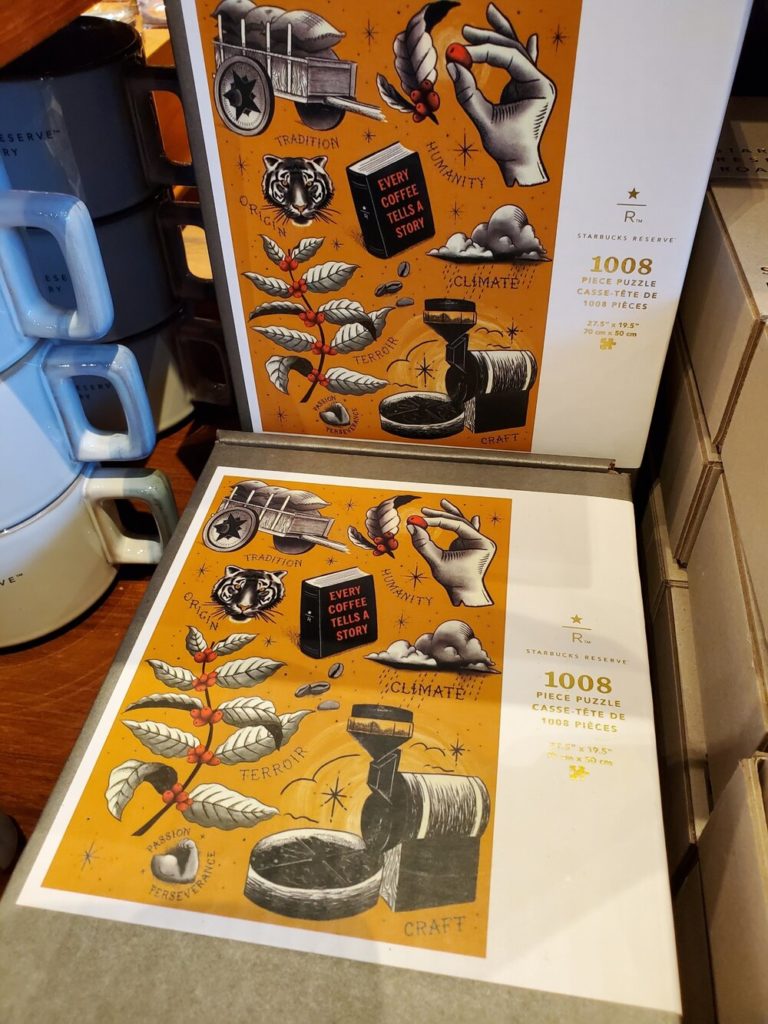 Related posts