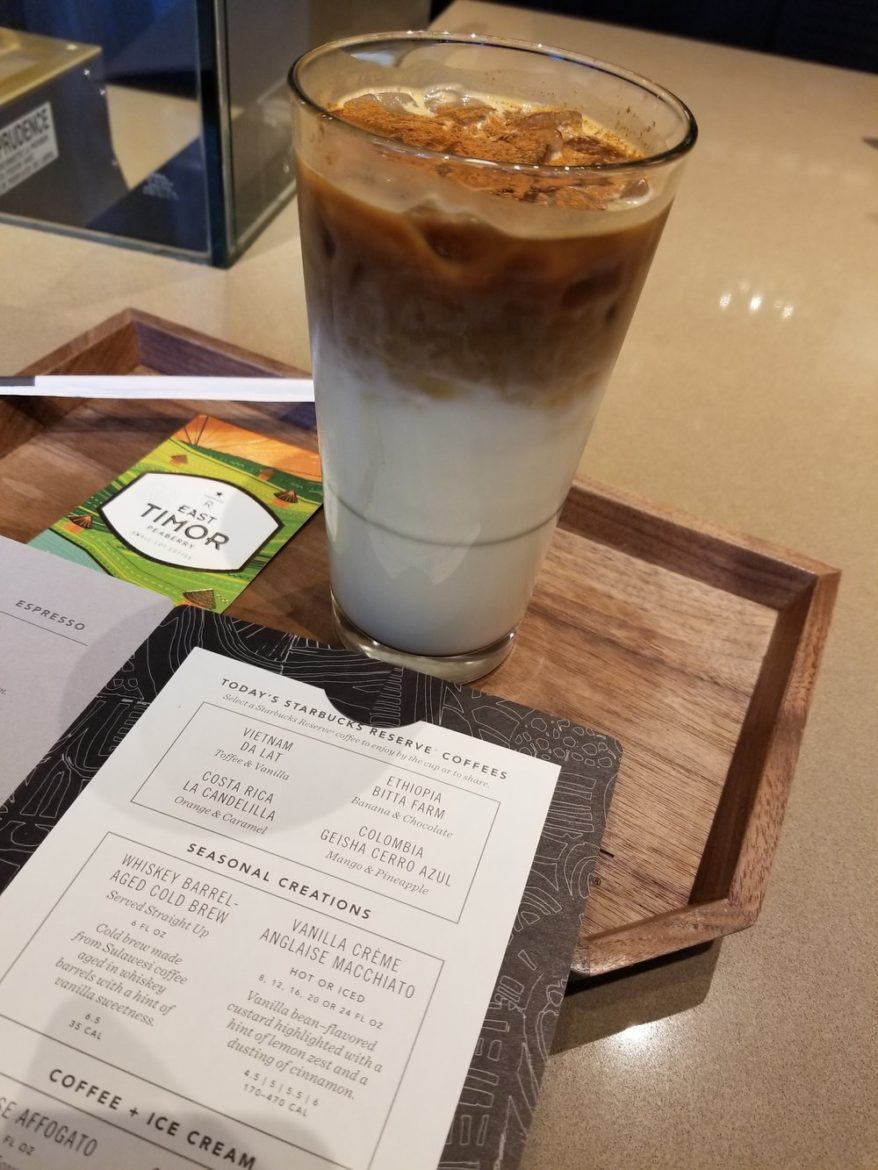 Vanilla Crème Anglaise Macchiato: New at Reserve Bars
Melody, September 18, 2017
2
1 min

read
Starbucks has come up with something decadent for an iced drink at Reserve Bar locations: the Vanilla Crème Anglaise Macchiato. It's very rich! It tastes like half and half or cream with vanilla, a hint of cinnamon, and a hint of lemon. You can order it hot or iced, and either way it's finished with cinnamon powder atop the drink. It comes standard with Micro Blend 21 as the espresso, or if the store has run out, they may use an East Timor coffee as the espresso. (That link for Micro Blend 21 also has a list of Reserve Bar locations.)
Unfortunately, I couldn't find the nutrition facts for the Vanilla Crème Anglaise Macchiato on the Starbucks website, so I don't have any specifics.
It tastes like a dessert. Order this one as a treat!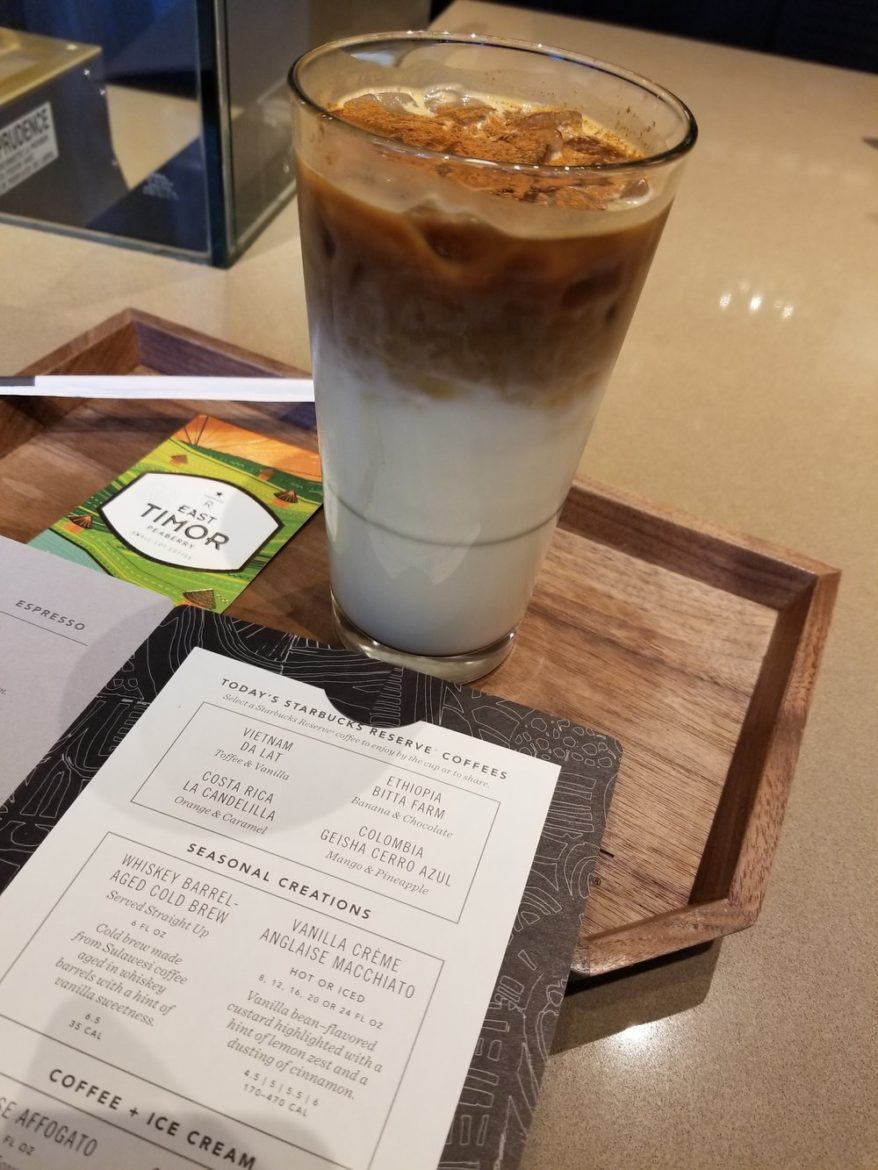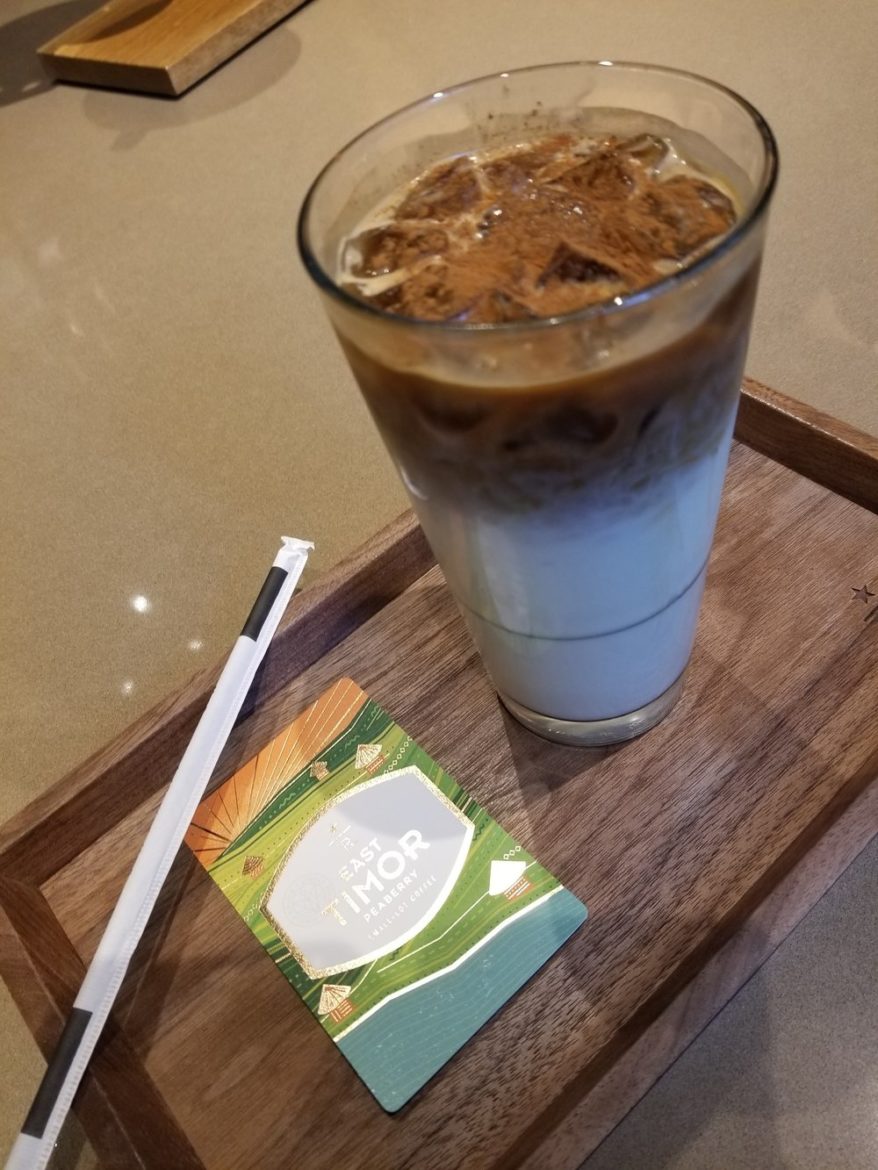 Related posts
Socialize

Subscribe
Join the StarbucksMelody.com mailing list to receive a weekly email with new posts.