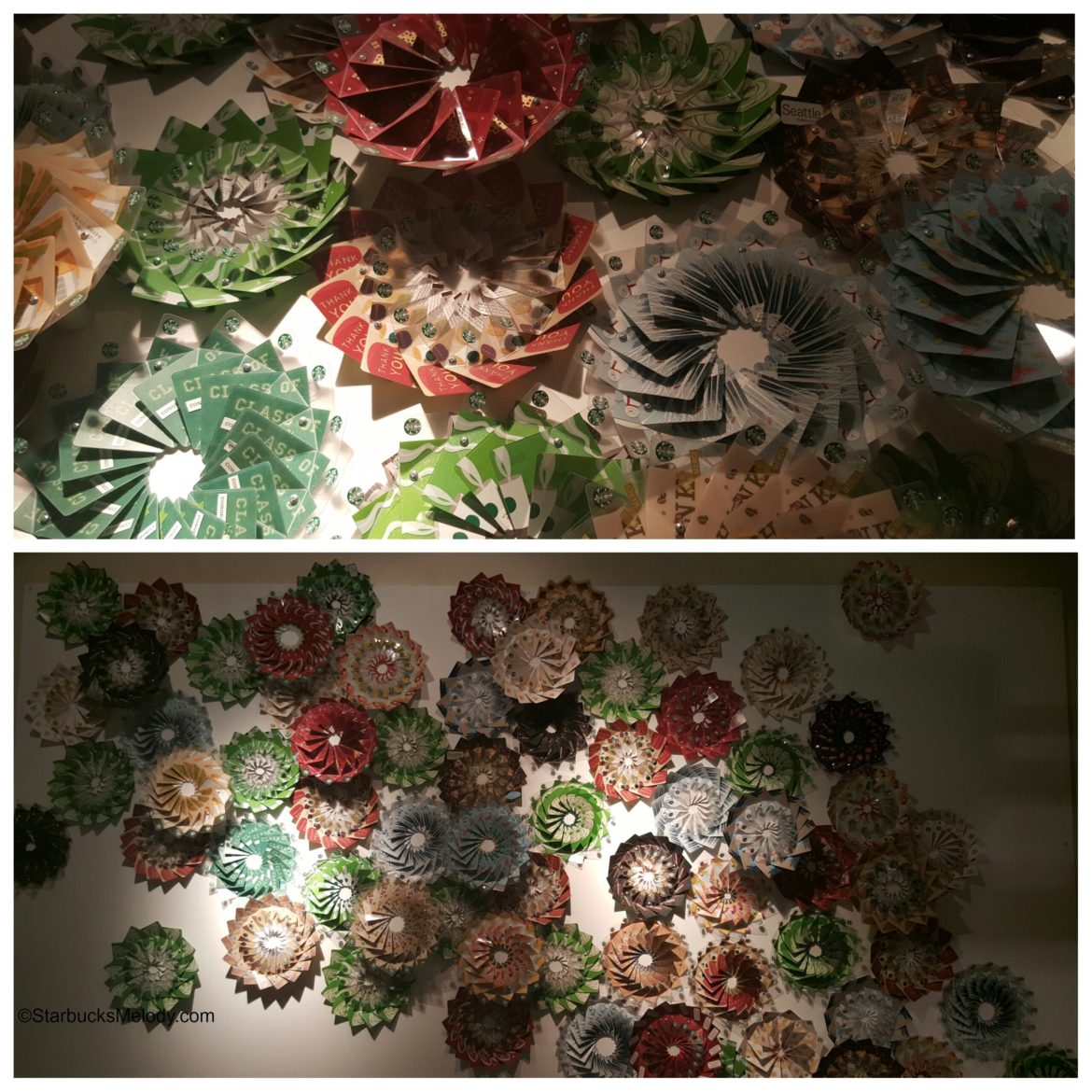 Ahna Holder: Upcycling Starbucks Cards
Melody, July 1, 2015
8
3 min

read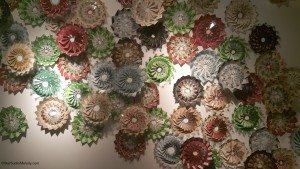 Ahna Holder is a gifted upcycler of used objects: She can take 1,200 Starbucks card and turn them into a work of art.
Professionally, Holder is a designer, of high-end, custom lighting. She and her husband are the founders and designers of LightArt, a custom lighting business in Seattle's SODO neighborhood. A family friend wanted a special light fixture, which she and her husband built in their kitchen at home. Lo and behold, the spark for the business LightArt grew.
As I mentioned, in her spare time, she creates works of  art with Starbucks cards. I caught up with her at the Starbucks inside the QFC in Seattle's University Village. Currently the 1,200 card project "Cards in Bloom" is on display inside that Starbucks.
I wanted to know how this drive to make things from used Starbucks cards began: Holder started competing in a contest called "the MacGyver Challenge" in a now-defunct magazine called "Ready Made" where you were supposed to make something each month with objects, like pots and pans, hotel room keys, coat hangers, and more. She did things like make a purse out of curtains, a bird feeder out of a shampoo bottles, a wallet out of grocery sacks and more. She also saw it as opportunity to show her daughter how to re-use ordinary things.
She's made two large art projects from cards. The first was a Starbucks card quilt. The second is the current piece, "Cards in Bloom." I asked her if there will be a third work of Starbucks card art, and she left me in suspense: We have to wait for the inspiration to hit her.
She started to hooking cards together as an idea for a pattern. She talked with the baristas at the QFC and they offered her the wall space. The first thing she made was a "quilt" made of Starbucks cards, completed in 2013, hooked together with many little rings found at Michael's craft stores. (She said she had to drive around from Michael's to Michael's because she needed so many that she would go to one store, by them all, and then drive to another.) The Starbucks quilt was on display inside the QFC Starbucks until about October  2014.
The "Cards in Bloom" artwork took months to complete. At times she would spend a few hours carefully folding cards one by one, until she got tired of folding cards. Her daughter would help her sort through the cards.
Hope you enjoy the photos. Some of them are photos I took and others came from Ahna Holder. Thank you Ahna for your assistance!
By the way, I'm always fascinated by creative ways to re-use ordinary things. I've heard of someone using Starbucks coffee bags to make a dress, using cards to make jewelry, and a friend of mine uses the Reserve tasting cards to make little notebooks!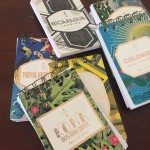 Related posts