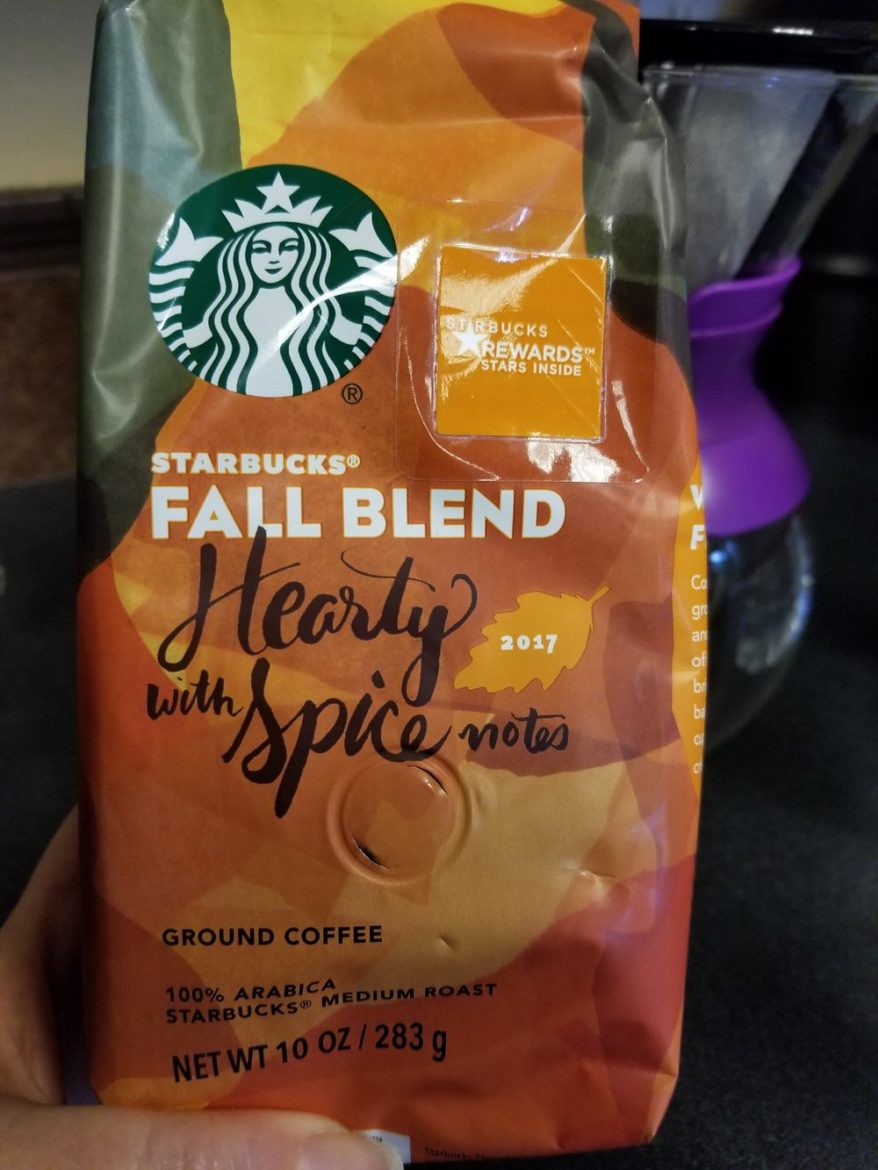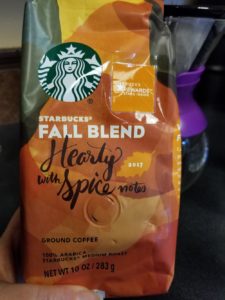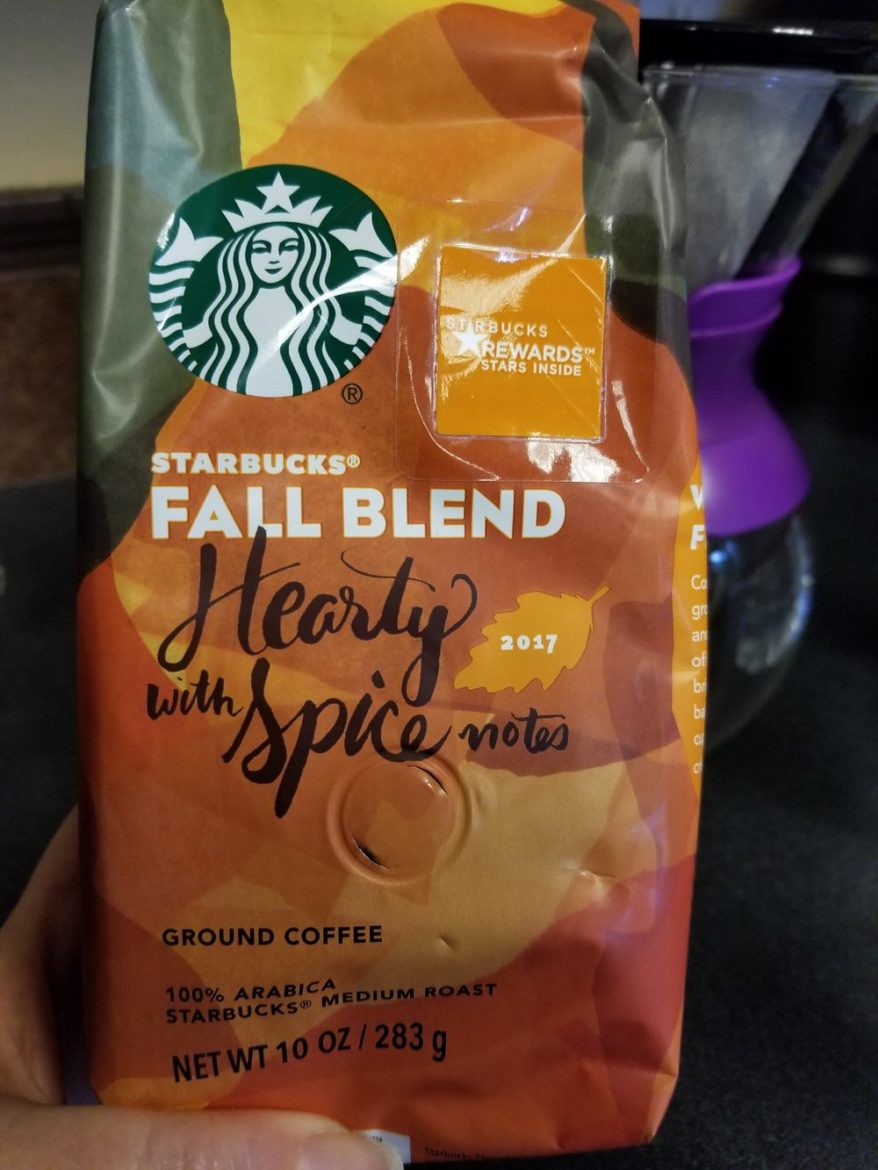 In 2014, Starbucks introduced a new coffee into the grocery store coffee lineup. It's Fall Blend. This is a wonderful, hearty coffee that has returned to grocery stores ever since. It's one of those coffees that doesn't get any splashy attention, yet it's worthy of having its name on a big marquee.
Fall Blend is NOT the same coffee as Thanksgiving Blend. I've heard partners erroneously say this, but it's simply false to say that they're the same coffee. Fall Blend is a three-region blend, with coffee components from Sumatra, Kenya, and Peru.
I've written about Fall Blend twice in the past:
I picked some up recently at Fred Meyer's (Fred Meyer's is a Pacific Northwest chain owned by Kroger), but you can easily find this everywhere – look for it at your local grocery store.
It comes as a pre-ground coffee so you'll want to use a pour over or drip coffee maker for this coffee. It's a little less amenable to an immersion brew technique such as a coffee press, Clever dripper, or Sowden Softbrew. No matter what brew method you choose, be sure to follow the four fundamentals of a great cup of coffee.
This year's Fall Blend has tons of spice notes with hint of a sweet finish, probably from African component.
When I posted about Fall Blend on Facebook (in a Facebook group) many of my readers were already familiar with this coffee. This coffee has at least a few fans!
Related posts