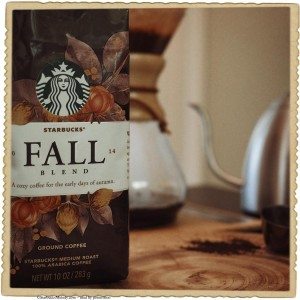 "Welcome the season with a harvest of flavors. Layered and full-bodied, this three-region blend offers the best of all worlds. Sumatran beans lend the warmth of fresh spice notes while coffees from Kenya add citrusy brightness, and beans from Peru provide balance and a subtle nuttiness. This is the first time our master blenders have brought these flavors together, creating a cup that's hearty, yet refined."
That's the description on the side of the bag for Fall Blend 2014. You'll find this coffee in CPG category of goods, meaning that you might find at your local grocery, at Target stores, Wal-Mart stores, and other similar retailers of Starbucks at-home coffee.  Because this is a CPG coffee, don't look for it at your neighborhood Starbucks store.
I know I'm pretty curious about it. The packaging is gorgeous. I haven't had it yet, but I will soon!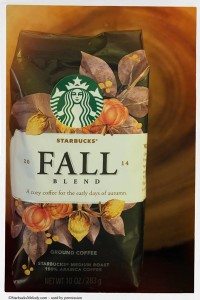 And, there's no doubt, every coffee photo looks even better with a cute kitty-cat in it!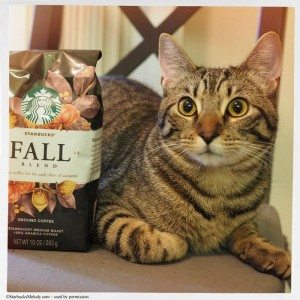 All the photos are courtesy of @Haveagrande  Find her on Instagram as The Modern Barista.
Related posts