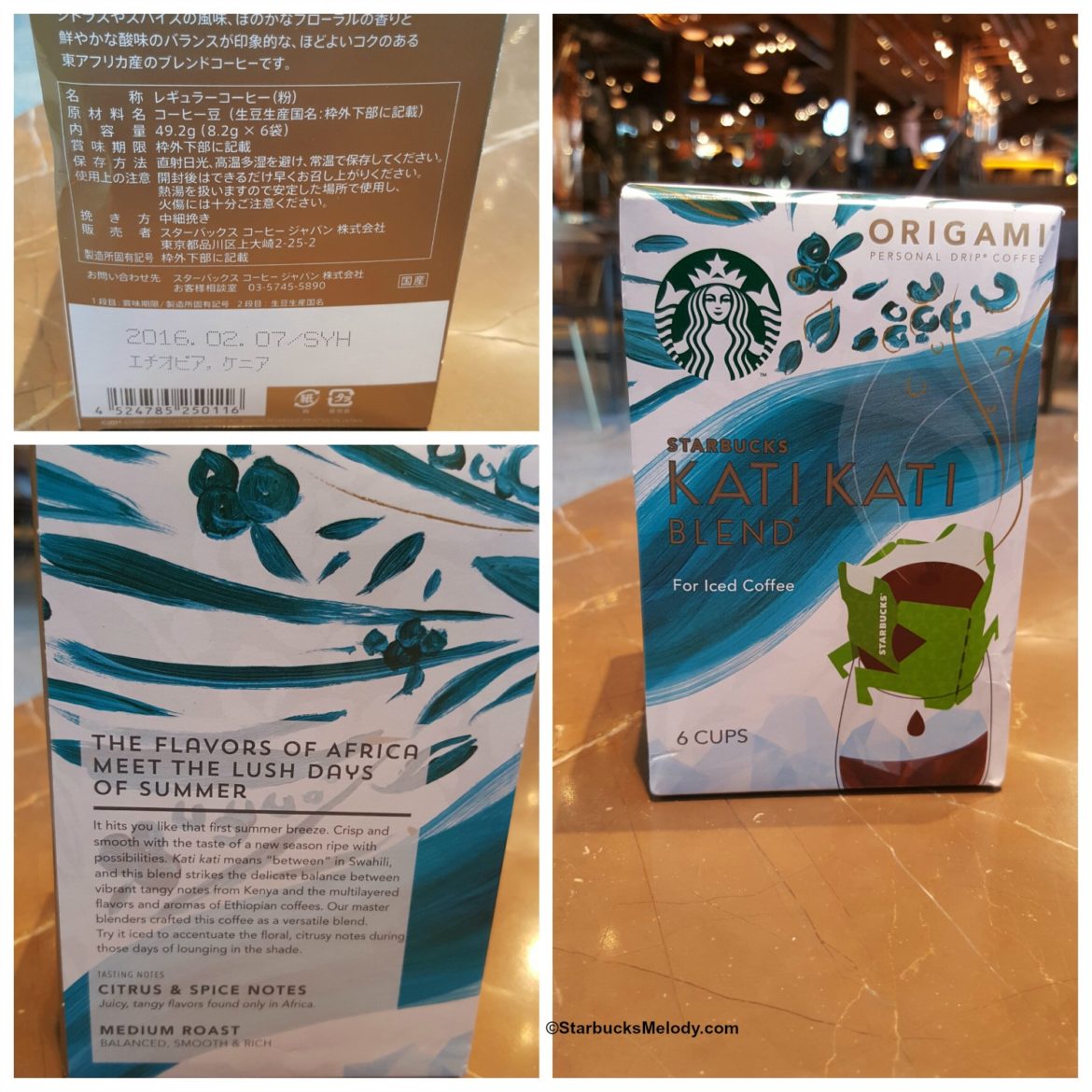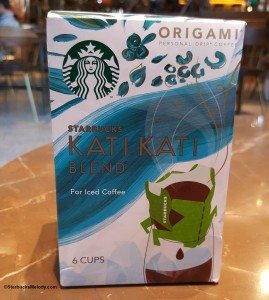 Starbucks Kati Kati coffee returns to stores everywhere on July 7th! It's already available at StarbucksStore.com. Kati Kati is a seasonal summer coffee that is especially great when made iced, but good hot or iced. Kati Kati was first introduced into the Starbucks lineup in 2013. You find it in stores in whole bean format and according to StarbucksStore.com, it's priced at $13.95 a pound.
For this first time this year, it's available as an origami coffee if you're in Starbucks Japan!
A friend was passing through Seattle yesterday, and wanted to connect briefly. We met up at the Roastery and she brought me goodies from Japan! I was charmed by the idea of Kati Kati origami coffee – notice the packaging recommends that you make it iced! I kind of wish we had something like this here in the United States!
Starbucks describes Kati Kati as follows:
"Starbucks Kati Kati Blend® is an example of the art of blending and roasting in action. The blend of these iconic East African origin coffees highlights the balance between citrus and spice notes from Kenya and subtle floral aromas and crisp acidity from Ethiopia, embodying the carefree nature of the season that is Kati Kati.
The roast is dark enough to bring the acidity, body and flavors into balance. Roasted any darker, this coffee would begin to lose the citrus flavors. Coffees that are very light in body can become watered down over ice. Kati Kati is a medium blend coffee with body, acidity and citrus flavors that are enhanced through brewing."
Also on July 7th, you'll be able to find a new lunch option at Starbucks: The Omega-3 Bistro Box.
Related posts