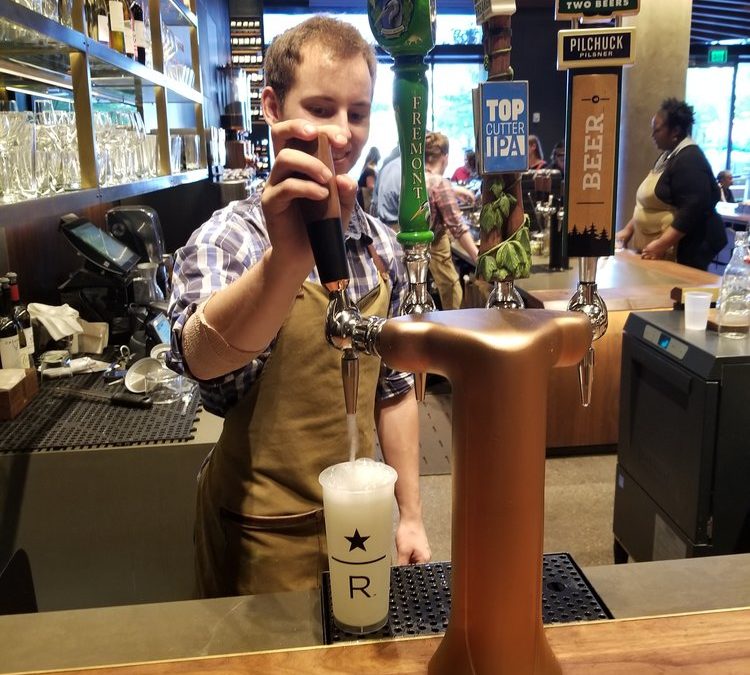 The Reserve Store Starbucks: Large, Unique and Exotic
Melody, June 30, 2018
6
2 min

read
Have you ever been to a Starbucks with no Frappuccinos, a large variety of Reserve coffees, Princi food, no core coffee, Micro Blend No. 11 as the Reserve Cold Brew, Roastery-inspired merchandise, and unique beverages like a Nitro latte, and more? Welcome to a true Reserve Store!
Some times partners say, "I work at a Reserve store" but unless they can claim all of the above unique things about their store, they don't work at a true Reserve store. That partner may work at a Reserve Bar or a core Starbucks which offers Reserve coffees.
There is a beautiful Reserve Starbucks store at 2401 Utah Avenue South, in Seattle. I've visited a number of times, including opening day on February 27, 2018. I was just there on June 21, 2018, and snapped some photos on what appeared to be a quiet evening at the store. It's extremely photogenic.
I just want to share a few photos with you:
Starbucks Reserve Store
2401 Utah Avenue South
Seattle, WA 98134
206 467 4190
By the way, I included in the photos a particular merchandise item that I like: It is a Siren puzzle. You can buy that at the Roastery, or the Reserve store at 1st and University in Seattle, or this Reserve Store at 2401 Utah Avenue South. I have this Siren puzzle at home. It is super hard! I've been working on it, very slowly when I have time, over about the last 6 to 8 weeks and it is still a very hard puzzle! The Siren puzzle retails for $19.99 – I've mailed it out to people several times!
Related posts