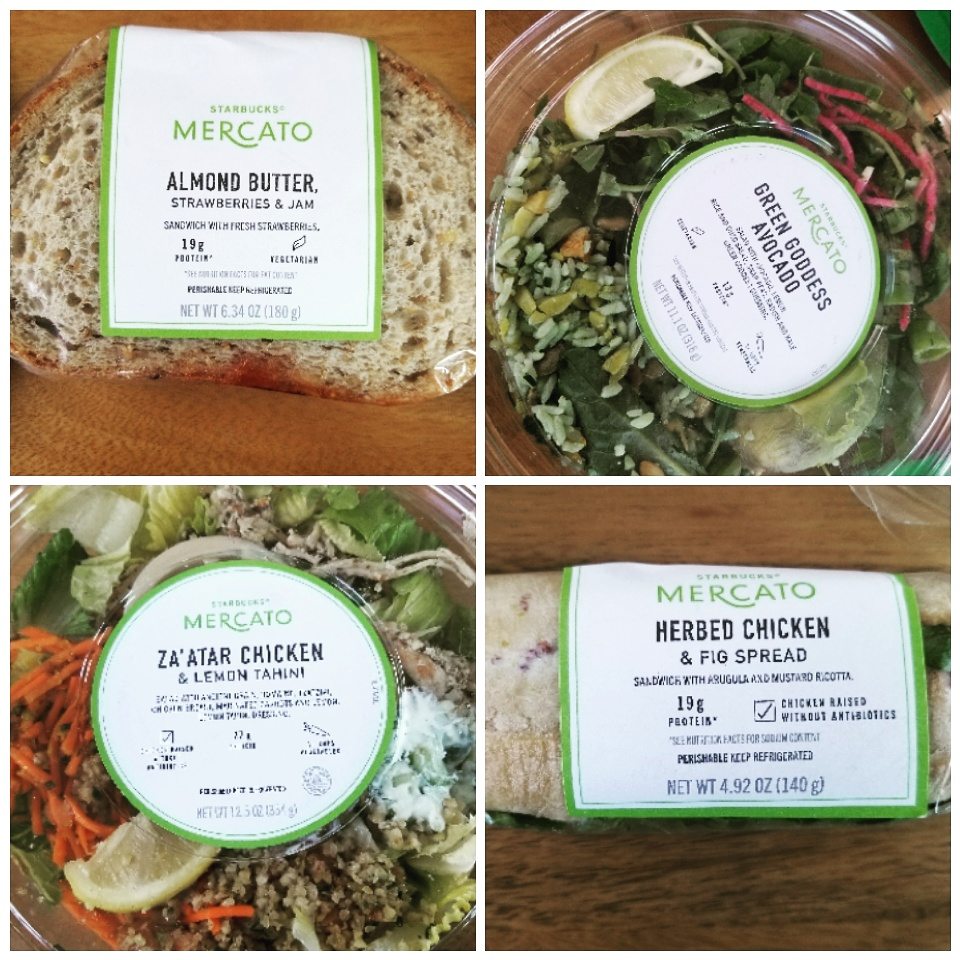 Starbucks introduces fresh and healthy foods: Mercato in Seattle
Melody, August 2, 2017
1
2 min

read
Mercato is Starbucks new lineup of all-new sandwiches, salads, and more. It's delicious, fresh and healthy! Starbucks initially launched Mercato in Chicago and now as of August 1, 2017, you'll find it in 200 Seattle area stores. Take a look: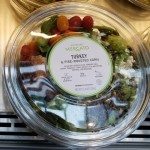 (Click onto photos to make them larger).
One of my favorite new things is the Overnight Grains. These were tested in New York in February this year. The final version appears to be very close to the original test version with mango, grains, almonds, coconut shavings and more. It's such a delicious breakfast option!
All of the new Mercato items are priced under $10.00, and you can use your Starbucks rewards to get one of these amazing items. The Turkey & Fire Roasted Corn has 6 grams of dietary fiber and is only 16% carbohydrates, at 48 grams of carbs, and 42 net carbs. For a whole very filling meal, that is great! These are big lunches! The Almond Butter and Strawberry jam sandwich is just so delicious. The jam is chunky with large pieces of strawberries.
I'm really excited for new and better food items. This is the best Starbucks food in years! I haven't tried everything yet, but I've had quite a few items. I love the new Farmer's Market food box. The snap peas are crisp and sweet! This is a full meal in the box and is a very healthy mix items. The rosemary almonds are fantastic too. Here's the official Starbucks view of this Mercato box: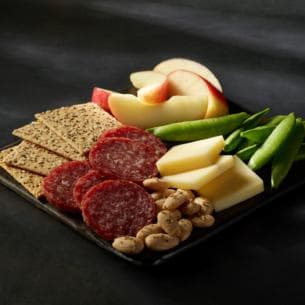 You'll find nutrition facts for the Farmer's Market Mercato box here.
All of the salads come with a generous portion of salad dressing. The Za'atar Chicken salad is a customer favorite, and one of my favorites too.
I noticed that Bustle has some beautiful photos of these food items here.
I tried a few of the items in a tasting event with a media relations Starbucks partner, and so those items were provided at no charge to me. Trust me, either way I would have loved how tasty the new food was, whether or not I sampled one or two items courtesy of Starbucks, but I should always tell you when something is given to me free of charge.
If you are in Seattle, hope you get to try the Mercato foods soon. The Seattle area test is only about 200 stores, so covering all of the city of Seattle, and a few outlying areas, extending furthest east to about Issaquah. Unfortunately, you won't find these delicious foods in many places yet, but hopefully it's coming soon to more cities.
(Look for Mercato in company-operated Starbucks locations. There is a slightly more mobile device friendly version of this article here.)
Related posts