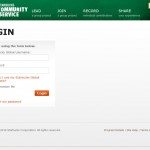 Starbucks has launched a "Starbucks Community Service" website for partners only as a place to get partners involved in volunteerism in their local communities.  (Starbucks calls their employees "partners".)  I thought since this is the week of Thanksgiving, it would be appropriate to talk about community volunteerism.  Here is the link to the website:
Starbucks Community Service website
If you are a partner reading this site, please go visit and join in! And be sure to come back here and tell us all the scoop on this!  I am hoping people will be able to tell me about getting involved in their communities whether through food-bank volunteering, meal programs, park clean up, adopt a highway programs.  Even the Seattle Symphony needs volunteers!  I have stuffed envelops at Benaroya Hall!  It takes a lot of man power to send out the mass mailings of programs, donation requests, or other symphony events.
Starbucks has partnered with Hands On Network in putting this site together.  Through that partnership, Starbucks gains an extensive database of projects and non-profit organizations to partner with.  Starbucks has a goal to donate one million community service hours by 2015, and this partnership gives them a real chance to facilitate that goal.  By the way, if you wish to follow the Hands On Network on twitter, you can find them here – @HandsOnNetwork.
My understanding is that once a partner logs onto this site, some of the partner's profile information has already been populated with data from starbucks.com.  The partner can add friends, add a profile photo, and make selections as to which part of the profile are visible to the public.
There are four major areas to this website – A partner can "Lead" a volunteer opportunity. The partner selects which category the volunteering idea fits under, and after creating the idea can invite his or her friends to join in.  A partner can "Join" an existing volunteer opportunity.  A partner can use a search function to look for ideas to join, and then just clicks a "join" button.  A partner then can "Record" his or her participation in the volunteer opportunity.  This may be logging the number of hours volunteered or it may be keeping track of individual monetary donations too.  Last but not least, a partner can "Share" his or her volunteering experiences.  This section allows a very mini-blog like entry about how the partner liked the volunteer opportunity.
Some of you may remember that about two years ago Starbucks launched a combined partner-customer volunteering site: The V2V network.  That site was never the success that Starbucks has hoped for.  I can guess at some reasons why, but I would rather simply encourage partners to volunteer and check out the new Starbucks Community Service site.
Last year I took Thanksgiving week off from blogging, and I will be doing the same again.  This is it.  This is the last StarbucksMelody.com blog post for one whole week!
Since you have one week without any new blog posts, I want to encourage you to explore a few of the most popular and most enjoyable blog posts from the past:
There are more blog posts that I would love to point out, but this blog entry would quickly get overwhelming.  Check out the "Archive" of this site for old blog entries.
Now it's your turn to weigh in on volunteering and Starbucks, or anything that is Starbucks-related. Enjoy!
Related posts