Starbucks Tribute Blend 2012 and Cherry Pie (Open Thread)
Melody, February 4, 2012
81
3 min

read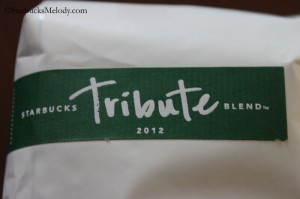 I thought it would be fun to talk about some things that are coming soon (or perhaps or not coming at all!)
First off, I have heard lots of gossip that Starbucks will be bringing back Tribute Blend for 2012.  You may recall, Starbucks first launched this coffee March 8, 2011 in stores everywhere.  Part of the story behind this unique blend can be found on the official Starbucks blogs.  This coffee blend was wildly popular, and sold well.  I assume it was so popular that Starbucks felt like it had to come back again … And by popular demand, it's back!
A regular reader of this blog emailed me with photos of Tribute Blend 2012.  He said that he saw bags of it hanging around his local Starbucks and so he grabbed his phone and took a few photos.  I am definitely excited about Tribute Blend coming back.  Can't wait to try it on the Clover, and pair some foods with it.
And thank you to the many readers, both customers and partners, who send me emails.
Secondly, I've heard rumor that Starbucks will be introducing a cherry pie into their pastry case lineup.  I don't have any confirmation of this or images, so this comes with the warning that this could be bad information.  My interest was first piqued by this MyStarbucksIdea.com thread where a customer stated that she's been enjoying the cherry pie at Starbucks in California.  I am sure that Starbucks does quite a bit of testing of new beverages in Northern California, as I have written about the Pink Lime Frozt previously in Sacramento.  And I also know that San Diego, California also is a major area of testing too.  There was once a MyStarbucksIdea.com thread (about a year ago) about Vietnamese Iced Coffee being tested, and at that time I think I figured out (through twitter conversations) that this was probably tested in San Diego county.
Since reading that MyStarbucksIdea.com thread about cherry pie, I have heard loose gossip that cherry pie is coming soon too.  Does anyone know more?
And I thought it would be fabulous to write about these two things together because I think cherry pie and Tribute Blend would be a great pairing!  And I know that many readers are looking forward to Tribute Blend coming back.
This is an open thread.  Feel free to talk about anything Starbucks-related.
EDIT on February 5, 2012:
I just realized there is a Blonde roast promotion coming up for 3 days only. Buy a pound of Blonde roast whole bean and a get a free (any size!) beverage.  I definitely think that is worth mentioning in case there are fans of Blonde roast on this blog:
http://blogs.starbucks.com/blogs/customer/archive/2012/02/03/buy-starbucks-blonde-roast-get-a-free-beverage.aspx
Edit on January 9, 2012:
A few people have contacted me either through email or twitter, and so here is what I'm hearing about the new pastry case items:  There will be four new items in early March when Tribute Blend launches: Cherry Pie, Apple Pie, Brown Sugar Walnut tart, and Chocolate Hazelnut tart.  All of these are classified as "petities."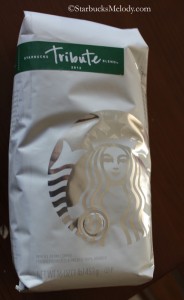 Related posts