This May, the My Starbucks Rewards loyalty program expands into grocery, so you can earn a "Star" by buying specially-marked packages of coffee.  I want to give you a sneak preview of how the program works, so you'll know exactly how to get your Stars!
When you're at the grocery store, simply look for Starbucks coffee with a special small sticker affixed to the upper right area of the bag: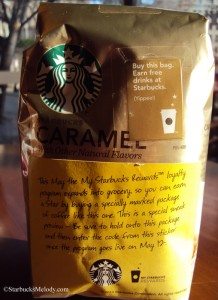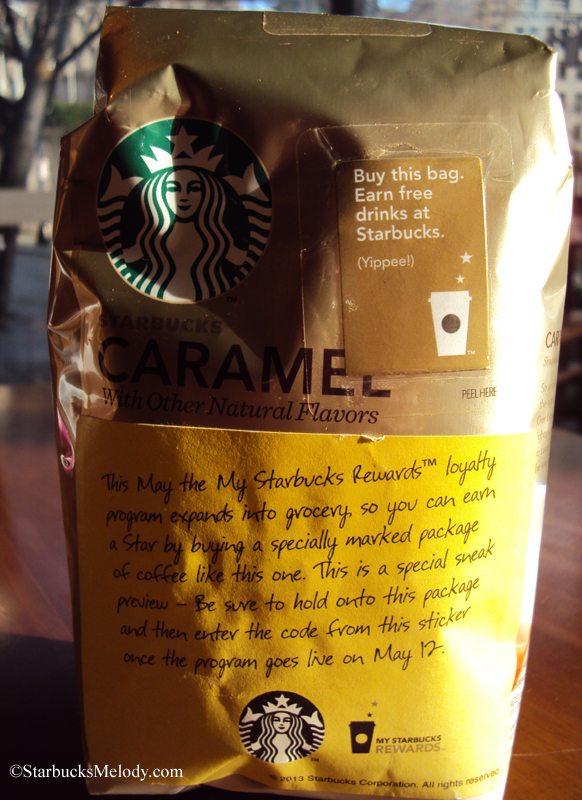 The special gold sticker says on it, "Buy this bag. Earn free drinks at Starbucks."  If your grocery store coffee doesn't have this sticker, you cannot earn stars from it.
I discovered that the adhesive used for this sticker is pretty strong!  I had wondered if these little stickers would fall off, or easily be ripped off, but I don't think that is likely.  When you pull the sticker from the bag of coffee, a code is revealed: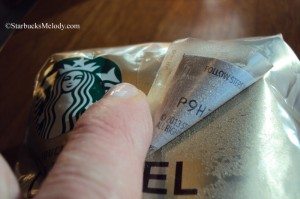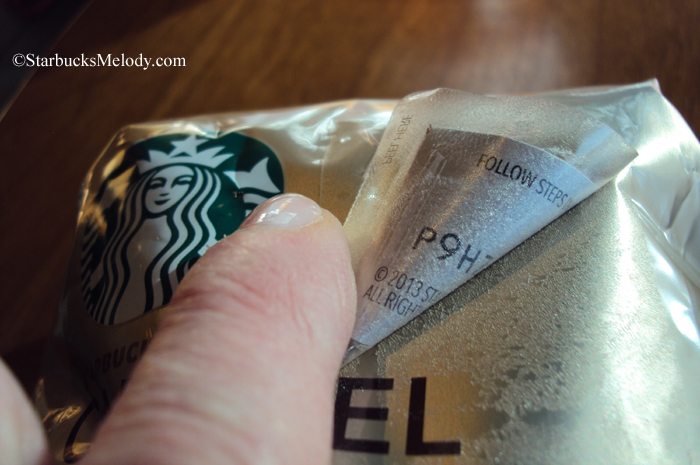 Hang on to that sticker!  You'll need to enter that code on a website.  The sticker tells you to "Look inside."  I will admit, when I first played around with the bag, I thought, "Look inside of what?"  The adhesive is so strong, it's not immediately obvious that there are layers to the sticker.  I tried to tear at the edges, in a frustrated manner.  Do not do that.  The easiest thing to do is place the sticker between your thumb and fingers, and roll it until it naturally begins to peel apart: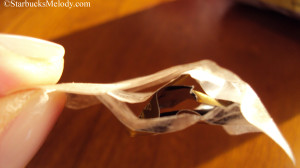 Pretty soon, you'll have the sticker fully opened, and you'll find further instructions on how to obtain your My Starbucks Rewards Star: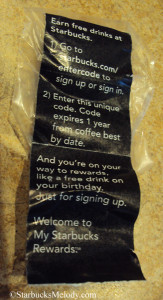 Next, enter the code in the special Starbucks website set up for this.  According to the instruction sheet, you should be able to visit http://www.starbucks.com/entercode and earn your Star.  Since the program has not launched yet, that website is not yet live.  I will keep you posted, or edit this if there is a different website to visit.
Now you know how to get your My Starbucks Rewards at the grocery store!
Related posts