Featured Clover Starbucks: Cordata Village, Bellingham, Washington
Melody, April 6, 2013
10
1 min

read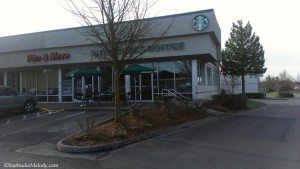 I am still on my quest to visit a number of Starbucks stores with Clover brewers.  I recently dropped by the store in the" Cordata Village," which is a shopping area in Bellingham, Washington.  This cute little store is a stand-alone store in a sunny corner location, near a Costco and a Best Buy.  Since the store is in the same area as other major retailers, there is a huge parking lot – you won't have to worry about finding parking.
Starbucks introduced the Clover to this location last August, after the store underwent a major remodel.  I visited this store late afternoon on March 26th, and the morning of the27th also.  Both times, everyone was super friendly.
Here's the address:
Starbucks store #354
Cordata Village
4285 Guide Meridian
Bellingham, WA
(360) 650 0883
Unfortunately, I didn't have the chance to meet the store manager of this store, but the baristas were great.  When I asked for my Clover-brewed coffee in a for-here mug, they automatically pre-heated it with hot water.  That's always a nice touch.  There was quite a bit of sun pouring in through the windows as I took pictures, but you can get a sense of what the store looks like.
If you've been to this store, what did you think?  There are now Clovers popping up everywhere.  I have a list of Clover locations here.  It's not a complete list.  I know I am missing some stores.  Please let me know if there is a Clover near you that I need to add to my list.  Thanks!
Related posts