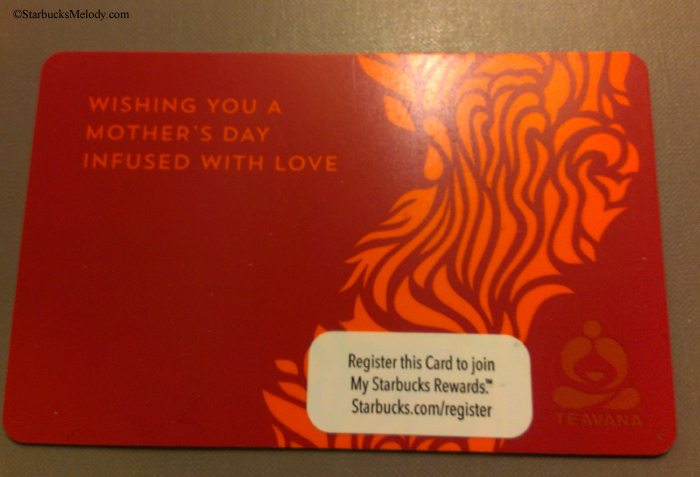 Teavana News: New Concept Store in Chicago, Mother's Day Card, Oprah Chai.
Melody, April 26, 2014
10
2 min

read
Teavana (fully owned and operated by Starbucks) has lots of fun things going on right now. I thought I'd mention three things that stand out: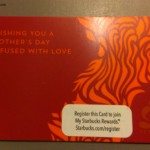 Teavana Mother's Day Card
A Teavana Mother's Day Card is here! As you know, you can register your Teavana Card (which IS a Starbucks card but with Teavana branding) and use it to earn stars and redeem rewards. Load money on the card. Register it at Starbucks.com. Use it to pay for your purchases. You earn one star each time your card is swiped as a form of payment. I always suggest that you track your rewards with the Starbucks phone app.
I think the Teavana Mother's Day Card is pretty! I also imagine that there are some Starbucks card collectors who will want to grab one for their collection.
Teavana Concept Store in Chicago
Next, there is a new Teavana concept store coming soon. Starbucks operates two Teavana stores that are full cafes with handcrafted beverages and an extensive food menu. I've been frequently the one in Seattle often. The stores are spacious with good food, great beverages, and of course Starbucks free WiFi.
The new Teavana concept store will be on Southport in Chicago, and I've heard that it's slated to open on Tuesday, April 29th. Don't hold me to the very day! Starbucks has been known to adjust their projected store opening dates. Take a look at the beautiful Seattle concept store here and here. During the recent quarterly investor conference on April 24th, Howard Schultz has mentioned Los Angeles as the possible site of future Teavana concept store also.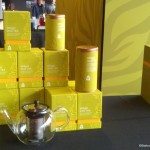 Oprah Chai Arrives on April 29th!
You'll be able to find Oprah Chai in Starbucks and Teavanas stores everywhere starting on Tuesday, April 29th! Every purchase of Oprah Chai supports the Oprah Leadership Academy and other youth education good-cause organizations.
Hope you like the new tea.
That's it for the short round up on current Teavana news. I think over time, we're going to see more and more exciting Teavana news!
Related posts