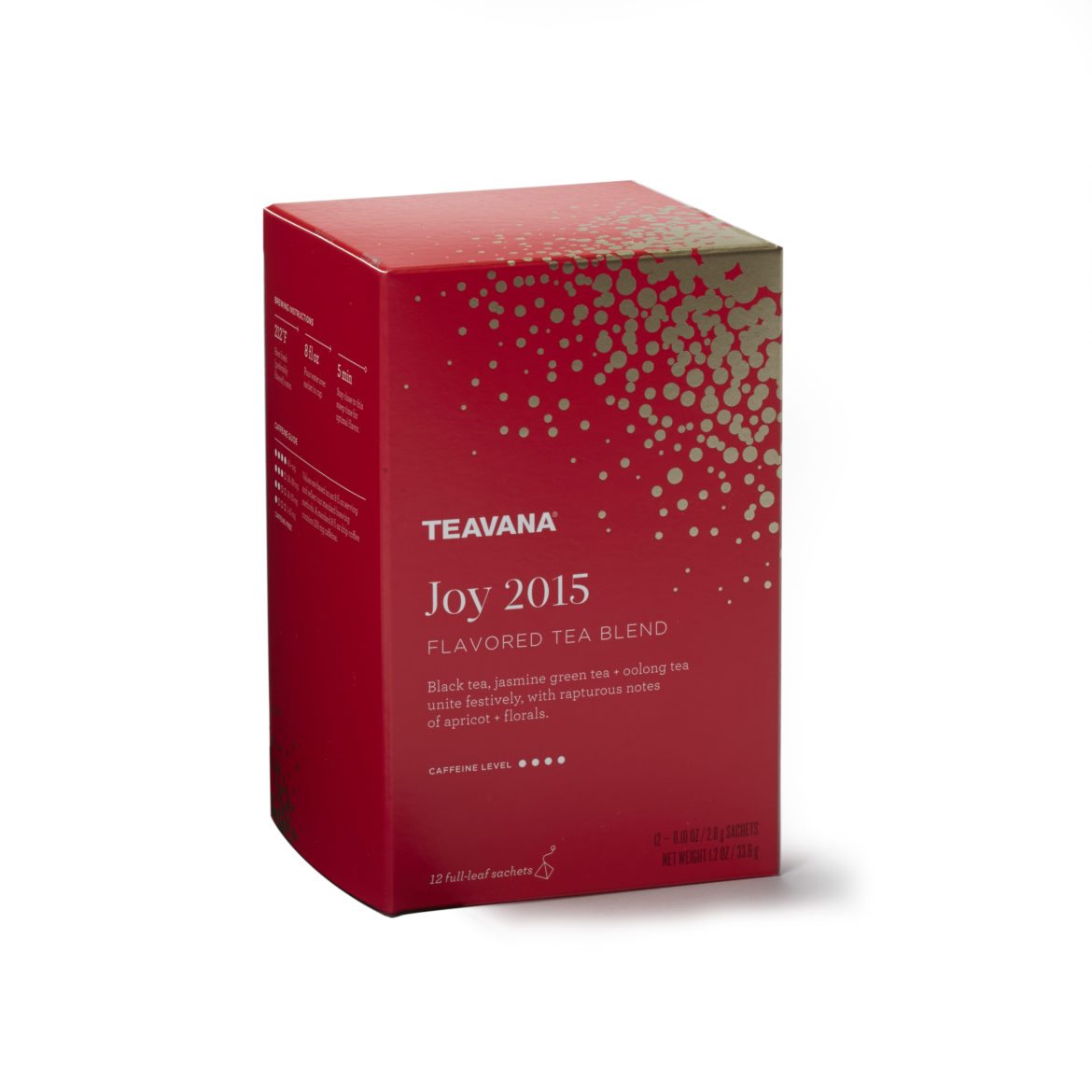 Teavana Joy for the Holidays!
Melody, November 3, 2015
4
1 min

read
Joy Tea is here for the holidays! Fans of Joy will love this new Joy, made by Teavana. I got a sneak peek of it earlier this year at a tea tasting at the Starbucks headquarters.
Beginning November 2nd, you can find Joy tea online at Teavana.com or in Teavana stores everywhere. At Teavana stores, you'll find it in both a loose leaf tea and tea sachets (12-count box of sachets). Starting November 10th, you'll find it at Starbucks stores everywhere in the U.S. This tea is described a blend of "black tea, Jasmine green tea, and Oolong that unite festively with rapturous notes of apricot and florals". By the way, the aroma is amazing. You'll smell a complex beautiful floral aroma – it would make an amazing candle aroma!
This is a seasonal tea just for the holidays so when it's gone, it's gone.
Don't forget, White Chocolate Peppermint is also a limited seasonal tea: It's so fabulous. When you're craving a sweet treat, brew White Chocolate Peppermint tea and have a lovely very low calorie cup of tea instead of eating more Halloween candy!
(Drop by StarbucksMelody on Tuesdays for #TeavanaTuesdays!)
Related posts