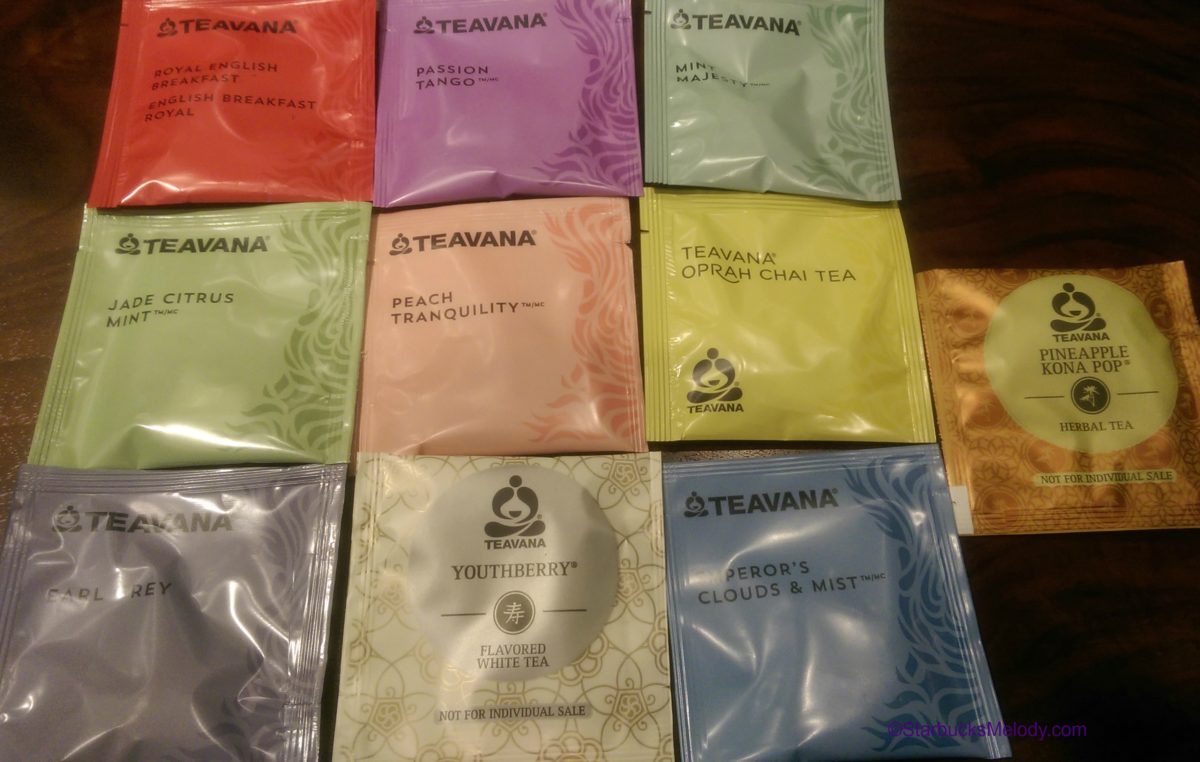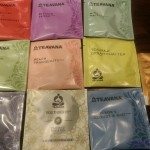 On January 6, 2015, you'll find Teavana teas for your hot tea options at Starbucks. Tazo is being completely phased out. You might even find Teavana sachets in stores now as your neighborhood store's supply of Tazo teas is depleted. More than one year ago, Starbucks began testing Teavana hot teas inside selected stores in Atlanta. And in March this year, Starbucks transitioned to Teavana iced teas. In September this year, Starbucks began selling Teavana loose leaf tea inside their stores. Under MyStarbucksRewards, you earn a star for every transaction at Teavana (when paid with a registered Starbucks card) and you can register a Teavana card and use it as your Starbucks card. (The Evolution Fresh card and Teavana cards are both Starbucks cards).
So it is no surprise that soon, when you're ordering a hot tea at Starbucks, you'll get a Teavana tea sachet. There will be at least ten tea options: (In no particular order)
Have you tried any of these teas? What do you think about the switch? The choices look pretty delightful. I personally normally order coffee over tea (for hot beverages) but I have tried almost every one of the above listed teas. And Youthberry is delicious iced! I've heard that iced Youthberry with Starbucks lemonade is delicious – and for areas of the country that have Fizzio, try it fizzed!
Related posts