Thank you for being great readers! There will be no new articles until June 2014. I'm taking a coffee break.
Article Suggestions: In the meantime, be sure to check out fun past articles – a few suggestions: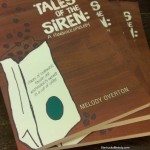 Tales of the Siren – The book is now available! My book, Tales of the Siren: A StarbucksMelody is now available for purchase. If you're looking for the book, here are some options: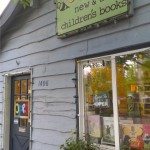 You can find the book at Alphabet Soup Children's Books, in the Wallingford neighborhood of Seattle: 1406 North 45th Street Seattle, WA 98103 206 547 4555 I thought I'd entice you with a tiny teaser from the book. (Thank you to Starbucks fan George who created this book teaser image.)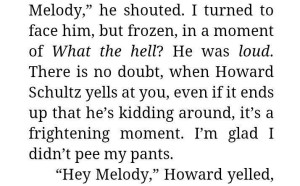 Tales of the Siren offers a unique perspective on Starbucks. It's a warm, humanizing look at Starbucks from the highest level of leadership down to baristas who make the experiences in the stores. Along the way, Cliff Burrows gets his hands dirty in community service, and Melody learns about coffee and makes friends with others who are also Starbucks passionate.
Via Instant Coffee Promotion May 29 – June 1. One last thing. Since I won't have any new articles coming up soon, I'll mention one more Starbucks thing to take note of. May 29 through June 1st, when you buy any 12-pack of Via Ready Brew Instant Coffee, you'll get a free 4-pack of Starbucks Via Latte Via.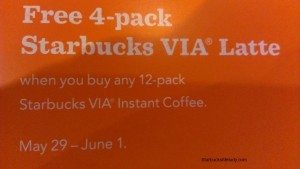 If you see me sitting in an Orange County, California, Starbucks, say "hello." Thank you. See everyone in June! Melody
Related posts