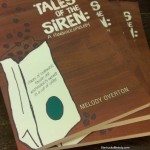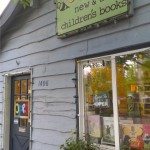 Tomorrow, June 7, 2014, from noon to 3:00 PM, you can find me signing books at Alphabet Soup Children's Books, in Seattle's Wallingford neighborhood.
You can find Tales of the Siren: A StarbucksMelody on Amazon.com.
Alphabet Soup Children's Books is at 1406 North 45th Street, Seattle, WA 98103. (Facebook page for Alphabet Soup Books is here.)
Obviously I know that I have many readers out of the area, but I hope at least a few readers can come by.
To be honest, I've been very happy to hear good feedback from those who have already read Tales of the Siren. I've had a number of unique experiences with Starbucks, starting in about 2008, and what I've tried to do is put together some of the best stories over the years. I've made friends over the years, gone to coffee seminars, and been involved in Starbucks-arranged community service activities. Some of the true stories in Tales of the Siren include top executives Howard Schultz (CEO) and Cliff Burrows (President of Starbucks Americas, Starbucks EMEA, and Teavana). I've had readers tell me that they enjoyed the "humanizing" look at senior leadership.
Hope to see you tomorrow, and you enjoy the book.
Melody
Related posts