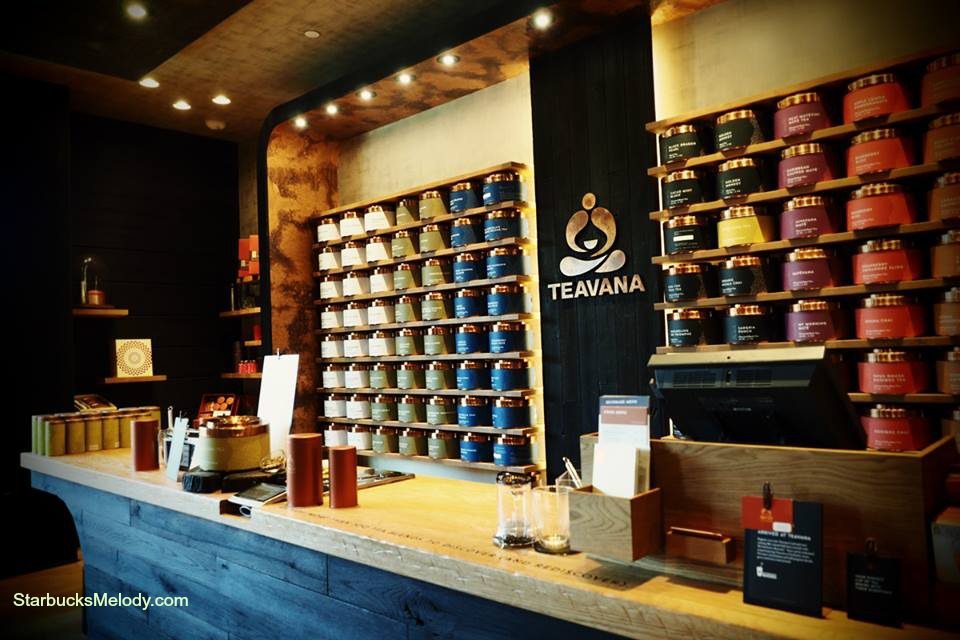 Teavana has some new things in store. The new recycled glass tea tumbler is one my favorite items, so I have to start off with mentioning it. Some people might remember that Starbucks recently offered a re-usable glass tumbler, which was a March, spring launch item, long-since sold out. I have a feeling the Teavana tumblers will go fast too.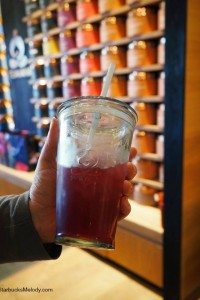 Teavana partner Jenny made a special point of encouraging me to buy a 16-ounce glass Teavana tumbler! She thought maybe I'd need three of them. But I said, "I only have two hands!" 😉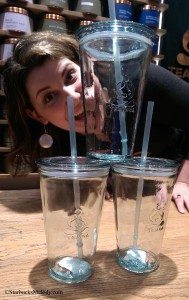 Isn't that the greatest pic? I laughed so hard. She just snuck into my photo of the glasses, and I loved it! If that's not a Teavana "inspired moment," I don't know what is!
During my recent visit to Teavana, the Teavana partners introduced me to two new summer Teavana Teas: Tomato Lime Cocktail (an herbal infusion tea) and Cucumber Melon Green. I imagine the Blood Orange Sorbet would be delicious iced. The Tomato Lime Cocktail, apparently is great used in a Bloody Mary, so I hear, but I'm not quite sure how that would work. It definitely smells wonderful and even looks beautiful:
When you purchase loose leaf tea at Teavana, you can also buy pretty tins to take your tea home in. Keeping your tea in these very secure, air tight tins will help your tea last longer. I've heard it said (I need to double check this) that loose leaf tea, when stored in a dry environment in an air tight tin, will last for a whole year before going stale. In any event, I saw that Teavana had a new spring design tin in stock. Just thought it was very pretty! Love the design:
Here's a quick look at that Cucumber Melon Green Tea at Teavana: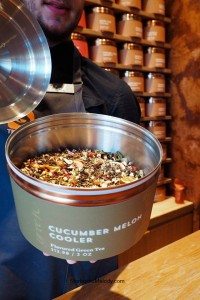 Thank you to the University Village Teavana store partners for being so helpful in my quest to find new teas! Teavana is fully owned and operated by Starbucks. Every Teavana partner is a Starbucks partner. And photo credit shout out goes to @Haveagrande who takes amazing pictures. The two of us went to the University Village Teavana together and just had great fun exploring the new teas!
Related posts