When you take a look around at Starbucks marketing materials, signage, and in-store design photos, notice the images of partners. They're real people. From the partners who show up on the "Employment Opportunity" window clings to the wall designs and collages, Starbucks uses photographs of real partners.
Can you spot the 20-year Starbucks partner, who is a master coffee roaster? Do you recognize this wall collage?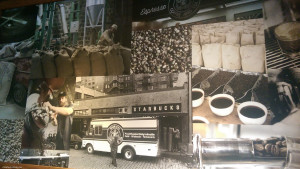 Now here's a current photo of that master roaster, Brian H. This picture dates from just this month, and it's a true snapshot moment-in-time real image of him at work: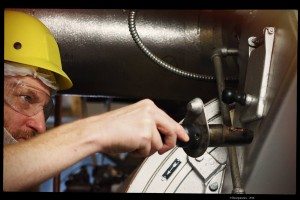 I've now introduced you to one more partner who is famously featured in Starbucks stores everywhere! Hope you enjoyed this quick little blog post.
Photo credit of the current photo goes to theorgancries of Instagram. You can find me on Instagram as StarbucksMelody. (Thank you Starbucks for giving the two of us a special opportunity to meet Brian).
Related posts