Fall Into Fizzio. What's your favorite Fizzio customization?
Melody, October 7, 2014
23
3 min

read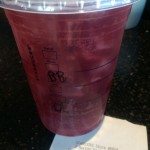 It may be Autumn here in the Pacific Northwest, but in some areas of the country, it's still blazing hot. Too hot, in fact. As of June this year, Starbucks stores in the sun belt states of the US have carbonated beverages called Fizzio. (And there are a couple of international Starbucks markets that have Fizzio too.)
I was just in Orange County, California, and it was so hot that I thought I'd melt: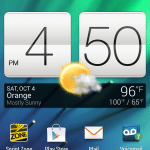 96 degrees out! So, I landed at John Wayne Airport and tried to drink as much Fizzio as possible while visiting Orange County. Some readers may recall that I had the chance to try these drinks when they were still very experimental. I'm still a fan! This is such a refreshing, delicious all-new beverage at Starbucks.
The official Starbucks newsroom now has an image of the Fizzio machine, which is used to make the three official beverages: Spiced Root Beer, Lemon Ale, and Ginger Ale.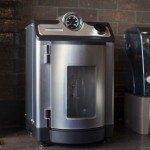 One of the first things I did was make my way to a Starbucks in the City of Orange (Main & Town and Country), and ordered a Fizzio Root Beer: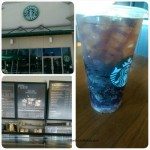 I quickly started asking baristas what their favorite Fizzio combination is. While visiting another Starbucks in Orange, a barista mentioned that she really liked Ginger Ale with Peach syrup. Turns out, I was speaking with the store manager of the Orange Plaza Square Starbucks, who recognized my name and quickly figured out I am "StarbucksMelody."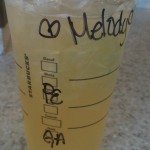 I'm still not a huge fan of Ginger Ale, but this was indeed a refreshing combination! I might change my mind about Ginger Ale!
I've always loved how pretty the old building that the Orange Plaza Starbucks is in. It's in the historic Orange Circle area, which has lots of cute antique stores, places to eat, and two Starbucks.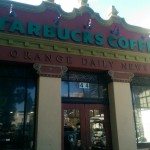 At one Starbucks, baristas strongly suggested Lemon Ale with just a very light splash of strawberry on top. Apparently the strawberry is so heavy that it quickly falls through the drink, and you only need a tiny splash of it. This was absolutely delicious too. This drink was recommended with "extra fizz" and you end up with a sweet and delicious very fizzy customized beverage: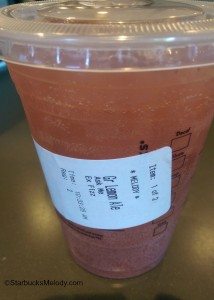 Finally, I was in Santa Ana, and a register barista (at the Bristol & McArthur Starbucks) suggested Root Beer with Vanilla Syrup. This might have been my favorite of all these combinations. If you worked hard enough at customizing this drink, you could get close to a Root Beer float. 😉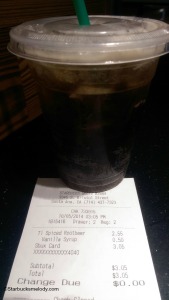 I liked the wall art of the coffee growing regions ("the coffee belt") at this Santa Ana Starbucks: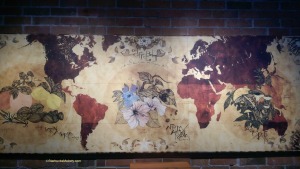 So what is your favorite Fizzio beverage? And if you don't have Fizzio in your region, what do you think of carbonated drinks at Starbucks? By the way, in speaking with store partners, it seems as though this is doing quite well… at least in Orange County. Lots of customers like having this option.
On a new topic, on October 10th and 11th, in honor of Coffee Con, the Kindle version of Tales of the Siren will be 99 cents. Make a mental note to get your e-copy of the book then! You can use the Kindle app on your smart phone too! I have it set up now that on the 10th and 11th, you'll see the Kindle count down clock for the promotion. I have it set up to run for 49 hours, ending at 1:00 AM on the 12th.
Thank you to the many great partners I met in Orange County recently! So many friendly baristas!
Related posts