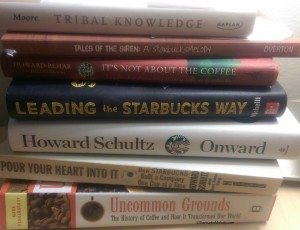 I've had this conversation many times: "What are essential Starbucks books that every true fan or partner must read?"
There have been several times that I've heard about store managers compiling a mini "store Starbucks books library" for their partners to share. I decided it was time to talk about the essential Starbucks library.
Related posts
Socialize

Subscribe
Join the StarbucksMelody.com mailing list to receive a weekly email with new posts.
Recent Comments