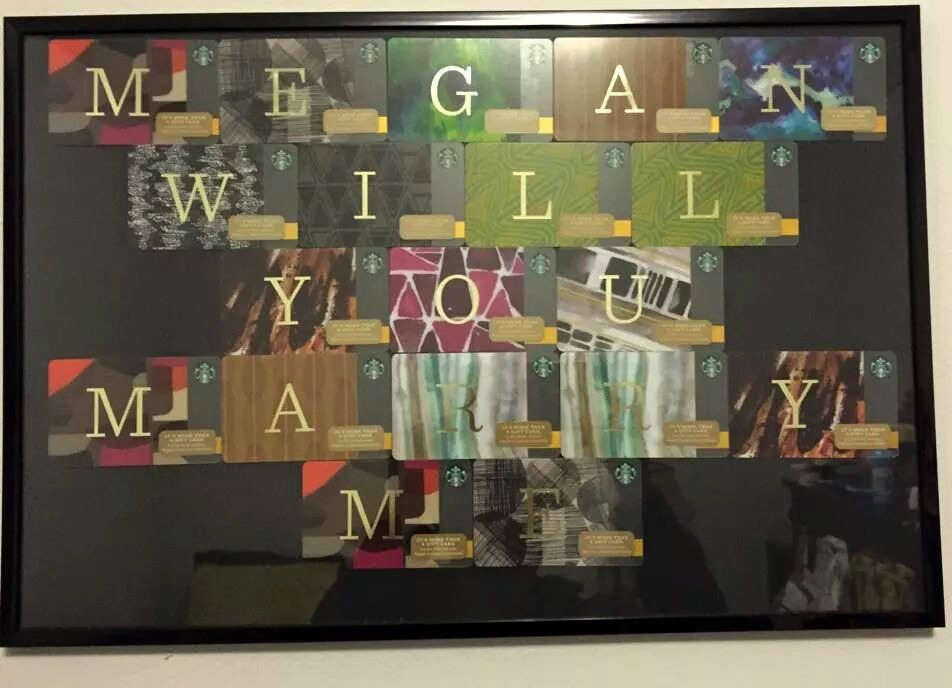 With all the news of people getting married at Starbucks, it should be no surprise that one gentleman found a way to propose using Starbucks cards.
Megan Cogsdill of Chicago, Illinois gasped with delight when her boyfriend Mitch handed her these framed Starbucks cards, today, March 5, 2015: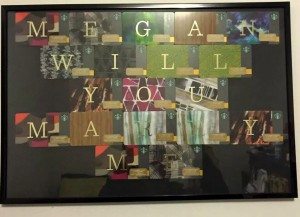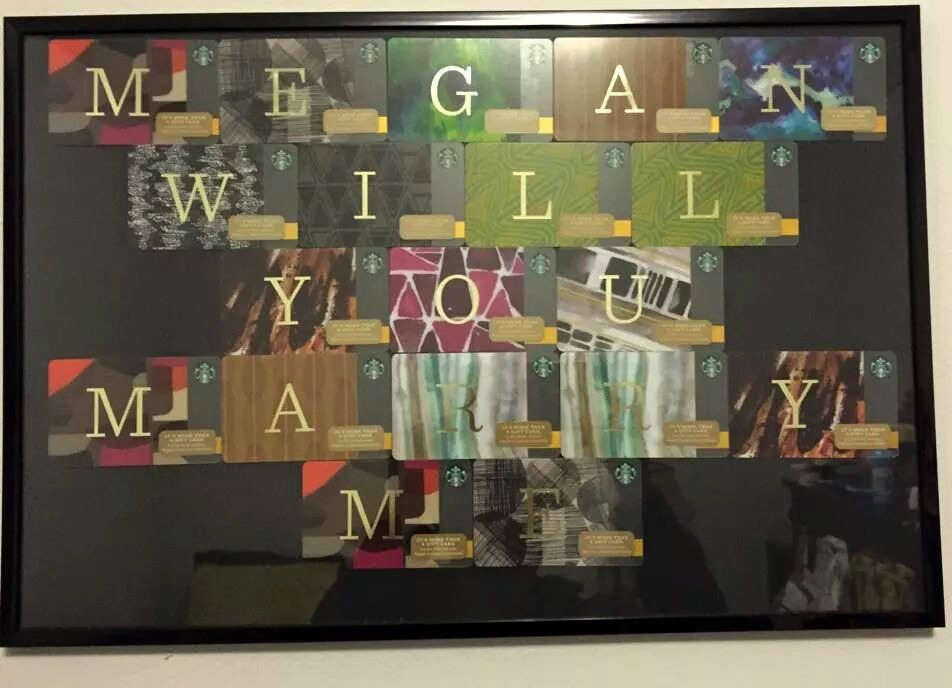 Of course she quickly said "yes!" What an awesome and clever way to pop the question! And it brings new meaning to the phrase 'Starbucks Rewards.' 😉 Congratulations to the lucky couple!
I'm so happy for both of them!
Now I have to wonder, who will be the first couple to marry at the Starbucks Reserve Roastery and Tasting Room? 😉
(By the way, a few years ago I covered a wedding at the Westlake Center Starbucks.)
Related posts