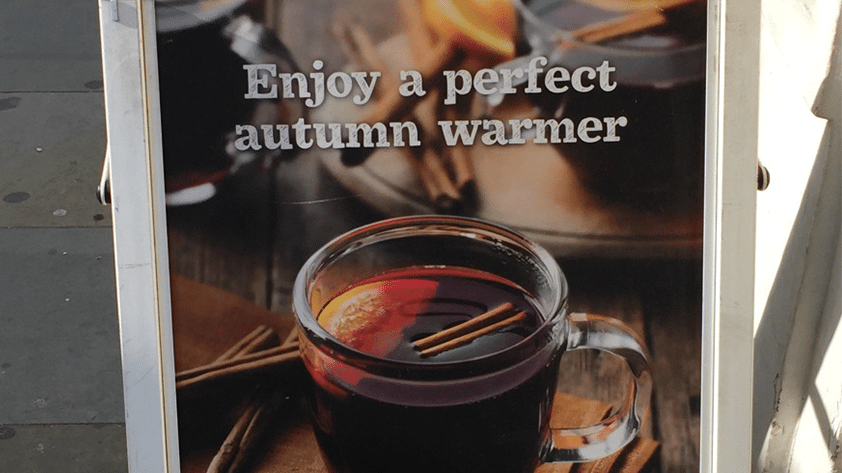 Starbucks in London Gets Hot Mulled Fruit.
Melody, October 27, 2014
10
1 min

read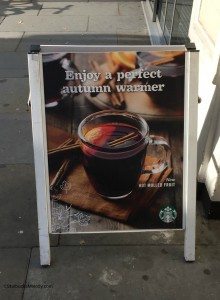 A reader in London sent in this photo and information about a Starbucks UK test beverage: It is "Hot Mulled Fruit." It sounds delicious! It is so interesting to see what's being tested internationally. Here's what the reader wrote about it:
"The drink consists of a slice of orange and a sprig of ginger together with a pump of chai and a pump of grapefruit juice. This is then mixed with hot water. The chai is Tazo chai as we don't have Teavana in the UK.  I had a tall drink; it costs about the same as a tall latte. It comes in the usual 3 sizes. It tasted really lovely, spicy, and warming. Non alcohol mulled wine in essence.  I would say this product is probably being tested for future years as the market for mulled wine is huge in the UK during the fall and holiday season."
I know I'd love to try it. What do you think?
(Click through here and scroll through to read about other Starbucks test products and beverages.)
Edit on November 7, 2014: My article above quotes an email from a read above (in italics). I've since learned that the correct information for this drink is grape juice NOT grapefruit juice. Thanks!
Related posts