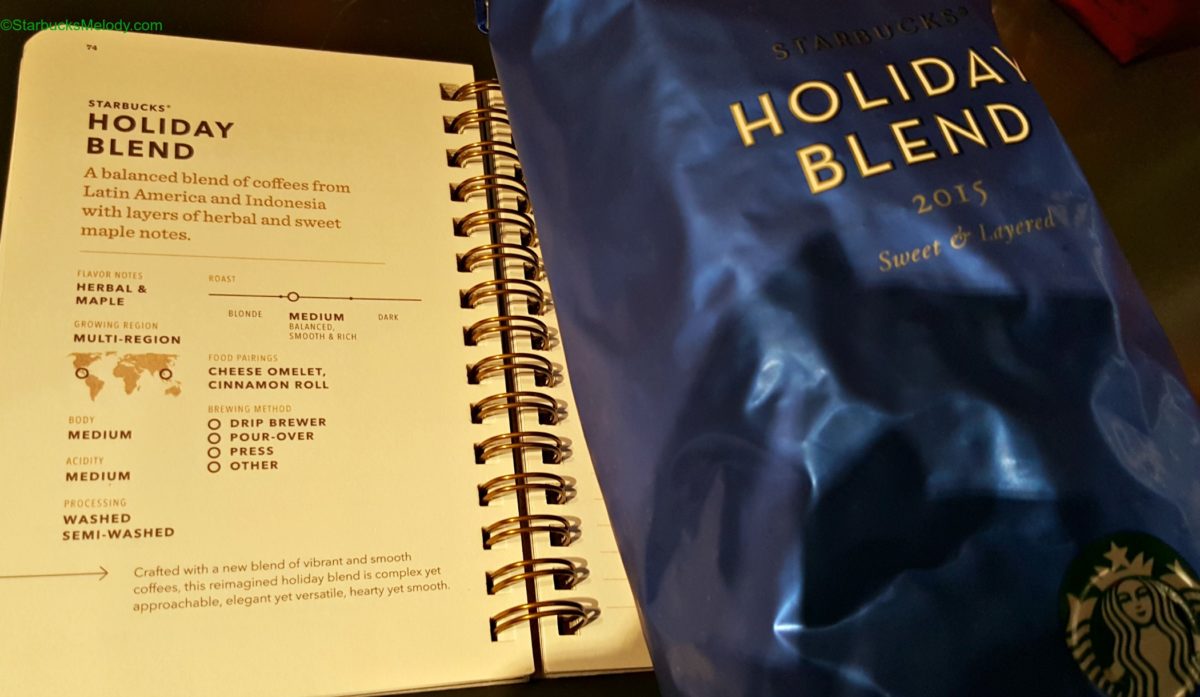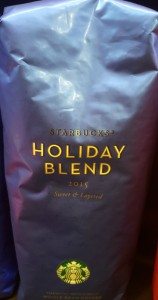 Once in a blue moon, I hear partners (Starbucks calls their employees "partners") say that Holiday Blend and Christmas Blend are the same thing – just in different packaging.
That lore comes from a time many years ago, when Holiday Blend and Christmas Blend were indeed the same thing. Of course, people get trained by a more seasoned employee telling a newer employee, 'Here's what you need to know … " and then mistaken information follows, often simply because rules change, policies change, procedures change, life changes. This happens in every single business. It's not necessarily a Starbucks thing at all.
So do you know what's NOT in Starbucks Holiday Blend? If it were a game of "spot the differences" between Holiday Blend and Christmas Blend, how many could you spot?
Just by looking at the packaging and/or the official Starbucks Coffee Passport, you should be able to spot at least 6 differences in the descriptions because they are in fact two totally different blends.
First off, if you're looking at your store's whole bean wall, you'll find the Holiday Blend in solid blue packaging and Christmas Blend in solid red packaging. Not every store got Holiday Blend! You can find both Christmas Blend and Holiday Blend online right now at StarbucksStore.com.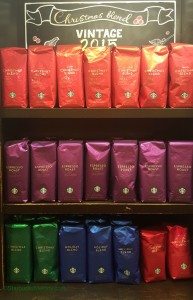 If you grab a bag of each coffee and hold them side by side, you'll see that the descriptions on the side of the bag are different: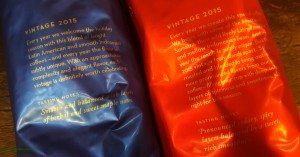 For those who have a coffee passport, there's even more information inside that little booklet. Here's Holiday Blend: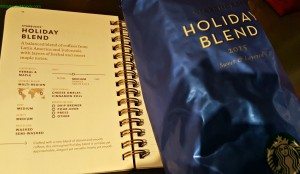 This version of the "Starbucks Coffee Passport" has been around for a few years – my guess would be about 4 years – and I notice that at the bottom it does describe Holiday Blend as a "new blend of vibrant and smooth…" I assume that about 4 years ago was when Holiday Blend stopped being Christmas Blend in different packaging, though I don't know exactly when the switch happened. If anyone knows, please weigh in.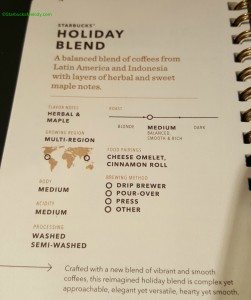 I wanted to give you a little bit better look at the Holiday Blend page. You can see it is a medium roast profile coffee with a medium body. The flavor notes for Holiday Blend are "herbal and maple."
Here's Christmas Blend: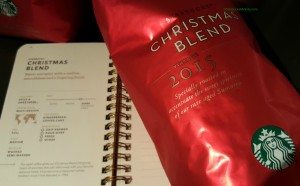 And a close up look at Christmas Blend coffee passport page: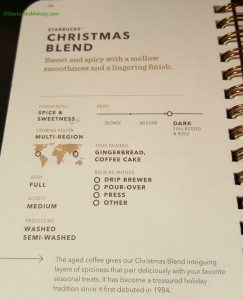 Have you spotted all the differences? What is missing from Holiday Blend? 😉
Edit: I confirmed with Ms. Laurel H. of Starbucks media relations, "Holiday Blend became its own unique coffee, separate from Christmas Blend beginning in 2013".
On a complete change of topic, I saw that Starbucks was just ranked as having the happiest employees! Congratulations Starbucks for being number one on this list of happiest retailers to work for!
Related posts