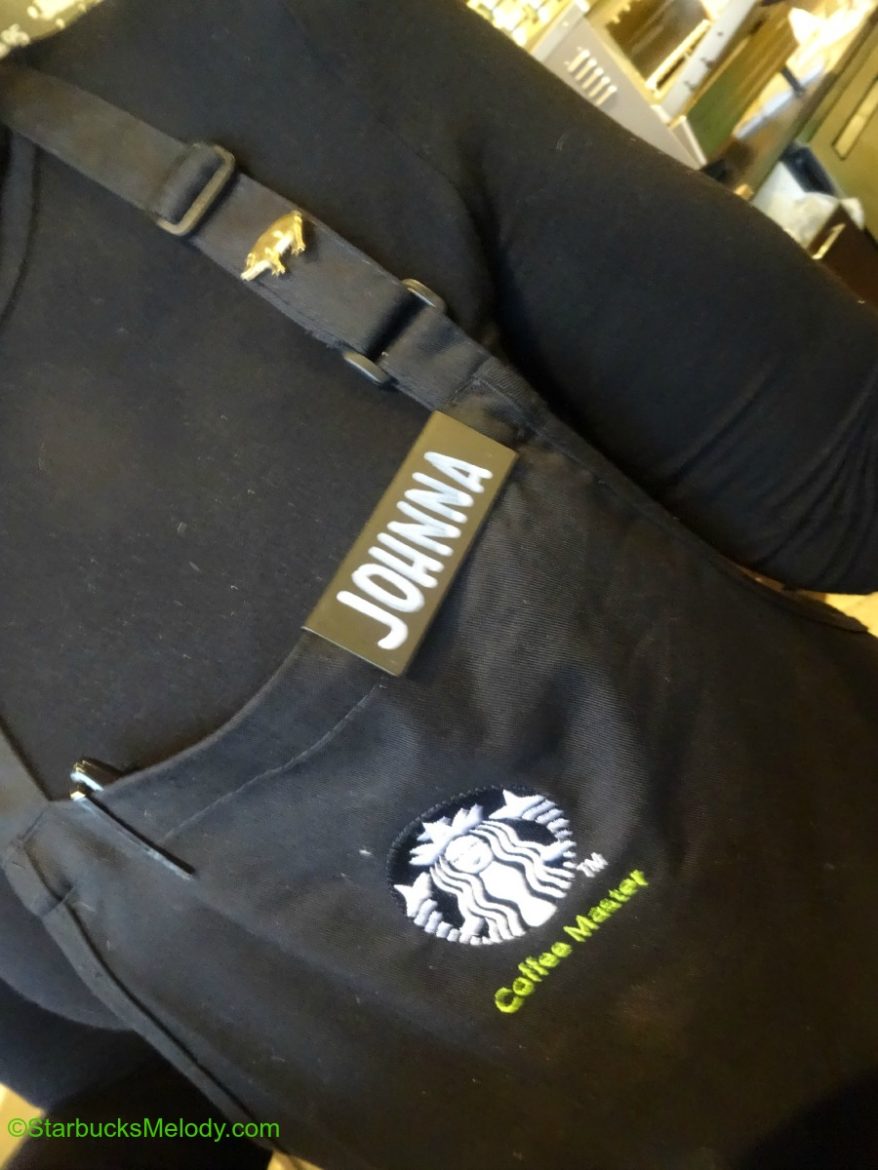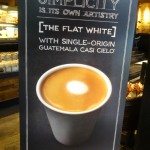 Flat White.
On January 6, 2015, Starbucks launched a new espresso beverage called the Flat White. I've had a few people ask me if I would spotlight it in an article so that they could comment on it. It's a beverage that was already well known and popular in the UK, Australia, and New Zealand. You can get your Flat White with Casi Cielo as the espresso shots!
I know that I'm a fan of a short vanilla Flat White! I do wonder how much customers will customize it. Starbucks is legendary for giving customers to customize their drink, making it their perfect beverage. I noticed that the Starbucks online menu gives nutrition information for the Flat White in all sizes, though I tend to think the short and tall sizes would be the most authentic for this new drink.
Feel free to weigh in. Have you ordered a Flat White? This is your chance to say what you like about the Flat White!
Husky Tumbler.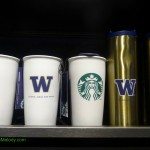 About a week ago, select Seattle Starbucks stores began selling a UW Husky Tumbler! I have to say I like this tumbler! I dropped by the Starbucks at First and Pike and saw it on their merchandise wall.
First off, take a look at how gorgeous the Market is on a Sunday morning and how photogenic First and Pike is!
So if you are in Seattle, be on the lookout for the Husky tumbler – there is a white ceramic tumbler, and a tall gold metal tumbler. You can also find the new tumbler online at StarbucksStore.com.
Pike Place Special Reserve: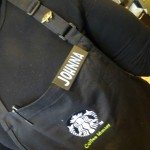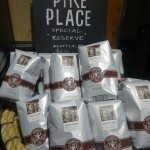 Pike Place Special Reserve is a special coffee reserved exclusively to the Pike Place Market. There are two Starbucks in Seattle that sell this coffee: 1912 Pike Place and the First and Pike Starbucks. This is not the same coffee as Pike Place Roast. Pike Place Special Reserve is a dark roast Latin American blend of three coffees and pairs with brown sugar flavors, nuts, cinnamon, and chocolate.
Partners at the Market can earn a special Pike Place Market Pig pin for their aprons. If you see partners wearing the hard-to-get Pike Place Market pin, it means that they know the components of Pike Place Special Reserve and why each coffee was selected and how it relates to the Market. And to get the Rachel the Pig apron pin, partners have to do a special coffee tasting with their district manager. (In addition, I've heard that they have to have worked at least one shift at either First and Pike or the 1912 Pike Place Starbucks.)  You can see the pin on Johnna's black apron. I know I'd want one of those if I were a partner! Rachel the Pig is part of the iconic symbols of the Market.
Football Fever.
I dropped by the Starbucks at Republican and Broadway today. I ran into a great partner – Sean – who was wearing a Seahawks-inspired bow tie! I definitely think a bow tie can look great! Thank you Sean for being game to show of your bow tie on the blog. You look great!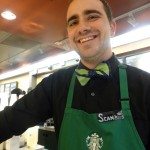 And Starbucks' enthusiasm for football will now come in the form of a La Boulange cookie! Starting January 13, 2015, you'll find football cookies at Starbucks!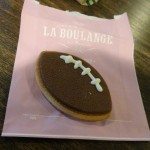 That's it for this roundup! Please feel to weigh in on these topics or anything Starbucks related. I am especially looking forward to your reviews of the Flat White.
Related posts