Starting in the next few days, you'll see some super cute Valentine's Day-themed cups at Starbucks. You might even find your neighborhood barista writing in red Sharpie now and then. I asked (via social media) for a few photos of the new cups, and I received these really excellent photos! Thank you to the partners who emailed these to me. (By the way, you can always reach me via the contact form on this site).
Each store only received a very small supply of these cups, so I expect they won't be around long – probably no more than one week, I'd guess! Take a look: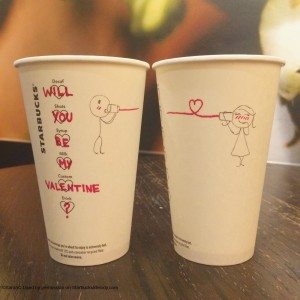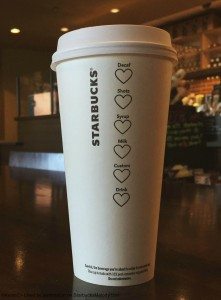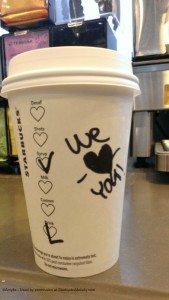 Also, there are few Valentine's Day themed tumblers in stores right now: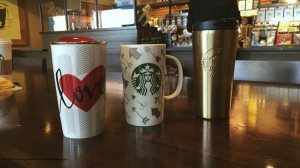 So cute! I LOVE the paper cups with the hearts! Starbucks should have done this before. I can't wait to get one! What a great idea!
(In case you missed it, can you pass this Starbucks quiz? ;))
Related posts