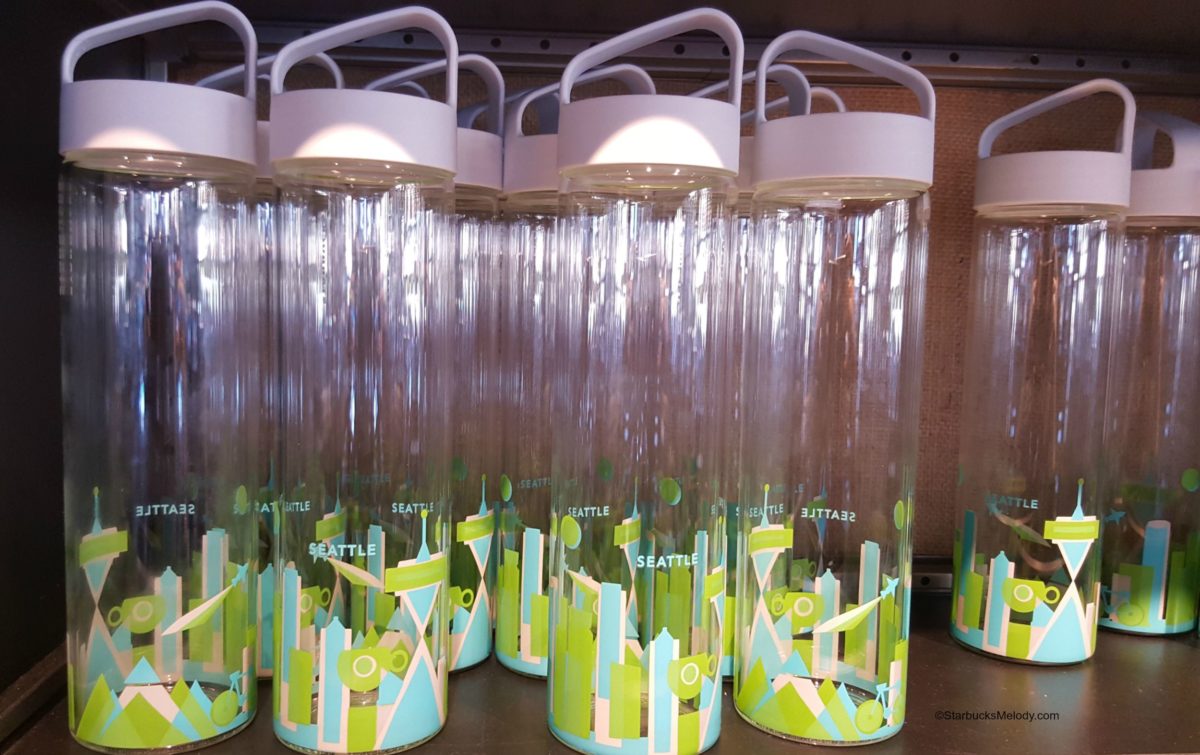 Starbucks You Are Here Water Bottles!
Melody, July 30, 2015
19
1 min

read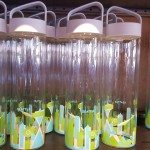 Starbucks has just launched a new collectible series – they're not mugs, they're water bottles! Each collectible water bottle features the graphics that go with that city's You Are Here mug.
In the spring of 2013, Starbucks first introduced the "You Are Here" series of coffee mugs, with their bright and colorful designs. Some of the inspiration for the You Are Here mugs came from customer requests on MyStarbucksIdea.com to offer more colorful mugs. The You Are Here mugs replaced the previous series of mugs, sometimes called the "global icon" series of mugs. Once in a while, the You Are Here design makes its way onto merchandise other than mugs – last holiday season, there were You Are Here Christmas ornaments!
You'll find the new You Are Here water bottles in the following cities:
Chicago
D.C.
Seattle
San Francisco
Las Vegas
California
Texas
Boston
Florida
New York
I want to say a huge thank you to readers Megan, Peter, Carina and Jami who volunteered pictures of their You Are Here water bottles!
If you have a hot tip, or a great photo, use the button on the side of this site to submit a pic to StarbucksMelody.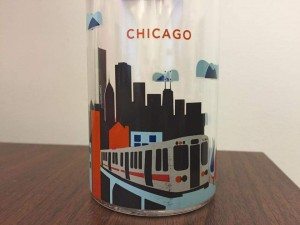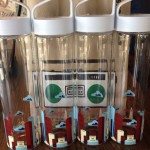 You can see the traditional You Are Here mugs in this photo: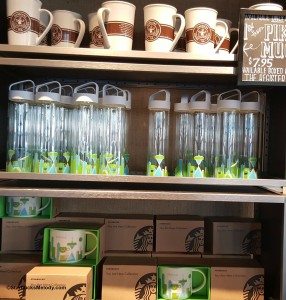 The You Are Here water bottle retails for $12.95.
Please check out my other fun site too – Do you have an adorable cat or dog that deserves to be featured on Pets of Starbucks?
Related posts