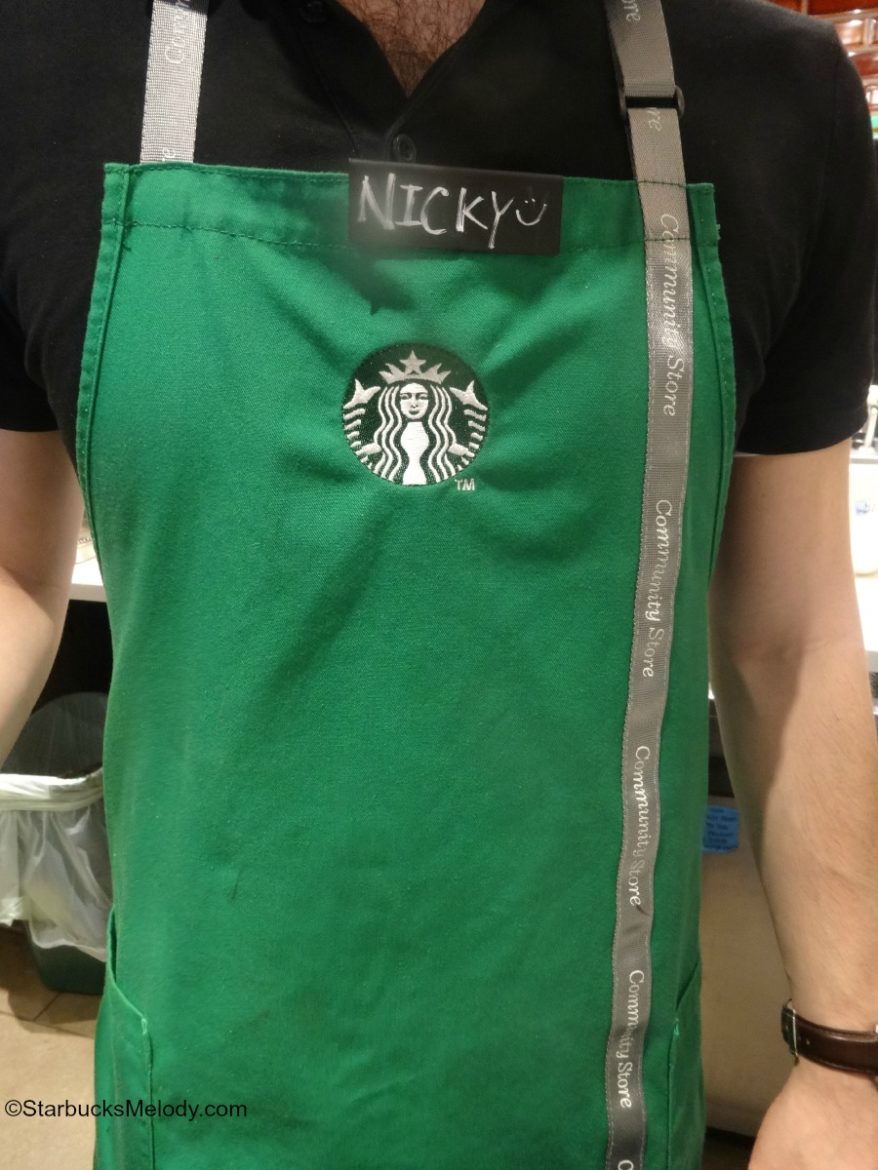 Starbucks Community Store Aprons: Cute with silver flair!
Melody, March 25, 2015
4
2 min

read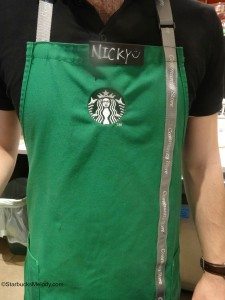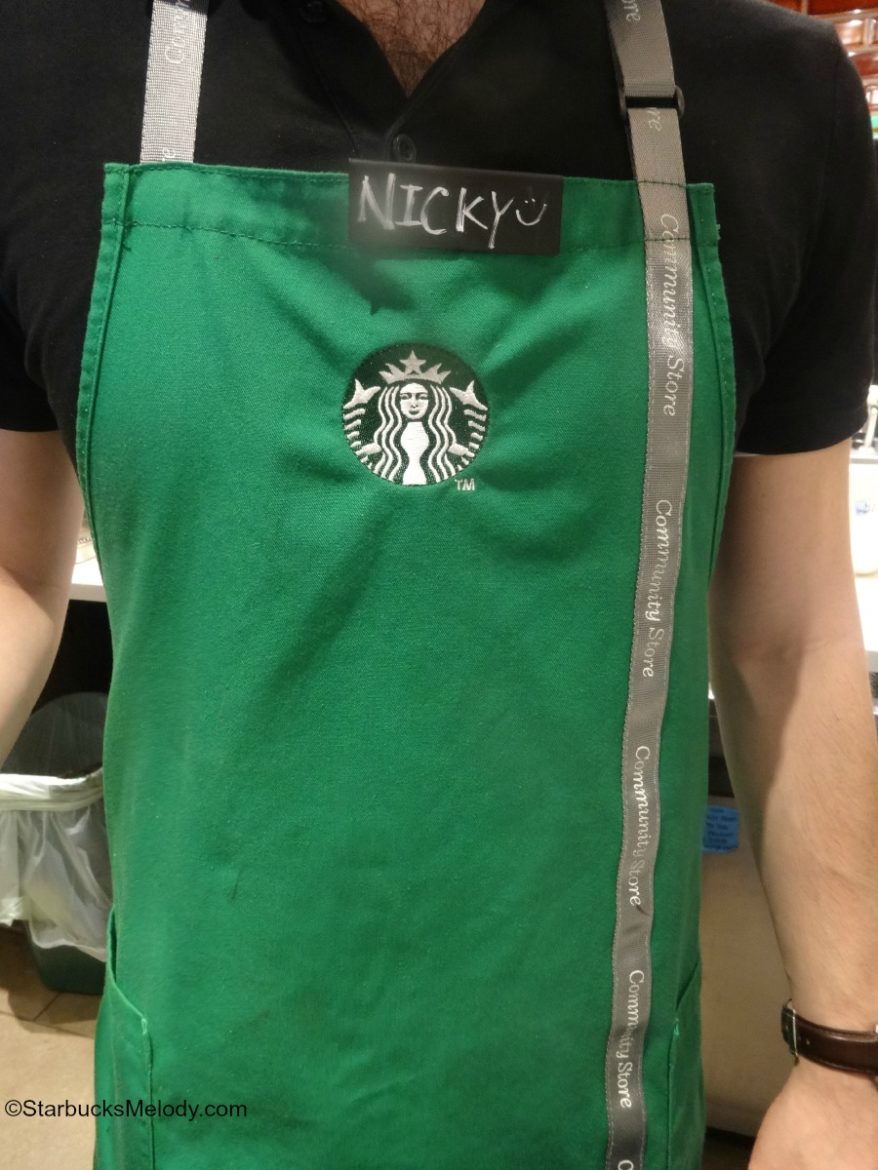 One clear sign that you've walked into a Starbucks Community Store is that the register barista is wearing a special Community Store green apron!
A Starbucks Community Store is a special Starbucks that is partnered with an area non-profit to share the store's profits with that non-profit organization. Currently there are community stores in Harlem, Los Angeles, Seattle, Lakewood (Tacoma, Washington), Houston, and San Antonio. Starbucks has been quoted many times as saying that they intend to operate 50 of these stores by the year 2018.
Up until now, I think it's possible that a customer could walk into a Community Store Starbucks, and not notice that that he or she is in a very special store. This is because many Starbucks customers walk in, make a beeline for the register, grab their beverage and go. There has always been visual clues in store design that tell a customer he or she is in a Community Store, but if you head straight for the register, it could be easy to miss!
I dropped by the 23rd and Jackson Starbucks yesterday. This store is partnered with the YWCA, by donating fifteen cents per transaction to the YWCA. And lo and behold, while in this Starbucks, I noticed the partners wearing special green aprons. I think this is a fabulous idea! Also the store has added more information about the partnership via a monitor near the front window.
And kudos to the partners for being very friendly and willing to show off their aprons! Nobody in the store recognized me (that I know of – the register barista asked for my name for the cup and Nicky asked what the pictures were for), yet I had no problem talking with the partners about their store and taking a few photos. That is exactly how it should be!
If you find yourself in a Starbucks with baristas wearing these special green aprons, you know a portion of your transaction is going to a non-profit!
Related posts