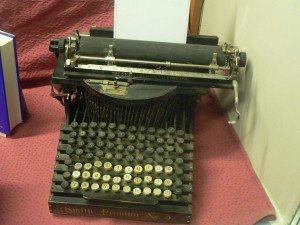 Would you like to write a guest blog article for StarbucksMelody.com? Everyday, a few thousand people come and read this website. Write about Starbucks and be heard!
Submission guidelines:
Write roughly 300 to 500 words on your Starbucks topic. Please write with excellent grammar. I'm more likely to publish content that shows Starbucks in a positive light, though I will, at times, publish critical viewpoints where a healthy dialogue is warranted.
Your article must be original and not previously published.
Include at least one anchor photo. You may not lift an anchor photo from anywhere on the world wide web. It must be your intellectual property.
You agree to allow your article and photo to be used on this site so long as the site operates. You agree that StarbucksMelody may edit for grammar and typos.
Email me at Melody@StarbucksMelody.com.
There's no compensation for guest blogging – just the chance to be heard in front of a large audience! Roughly 90,000 people a month read this website. I don't make any kind of a profit on this blog so this is not a situation where I'll pay you to blog.
You could show off your favorite neighborhood store, talk about regional Starbucks food and beverages in your area, write about Starbucks community service events, and much more! You could share your favorite coffee tasting that you went to or put on for others, tell a story about why a certain coffee has captured your imagination, or even share a great recipe that uses Starbucks coffee.
I'm sorry, not every guest article submitted will actually be published.
For more information about this site, click here.
Related posts