Summer at the Seattle Roastery: Great coffee, a puzzle, and lots more merchandise
Melody, June 26, 2022
2 min

read
June 26, 2022
I dropped by the Seattle Roastery today. It is a perfect summer day with blue skies and warm temps, and the place was packed. There were gems that called out my name! I still enjoy visiting this slice of coffee heaven, despite that I visit less often now that I moved out of Seattle.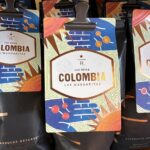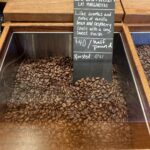 One of the very latest coffees is a Sun Dried Colombian. I am a little surprised that it is not listed as a Roastery exclusive coffee, and suspect that this is a limited release offering. It launched at the Seattle Roastery this past Tuesday, June 21, 2022. I'm looking forward to trying it. I've heard that the raspberry notes are quite prominent in this new coffee and that many partners at the Roastery are thoroughly enjoying this one.
Rwanda Hingakawa is back at the Seattle Reserve Roastery and is available at select core Starbucks stores in North America. The display includes a mug and tumbler inspired by the artwork on the Rwanda tasting card, and authentic Rwanda woven craft pieces. The authentic Rwandan pieces appear to be available through a partnership with buildanest.org which is an organization that has a mission to build "greater gender equity and economic inclusion."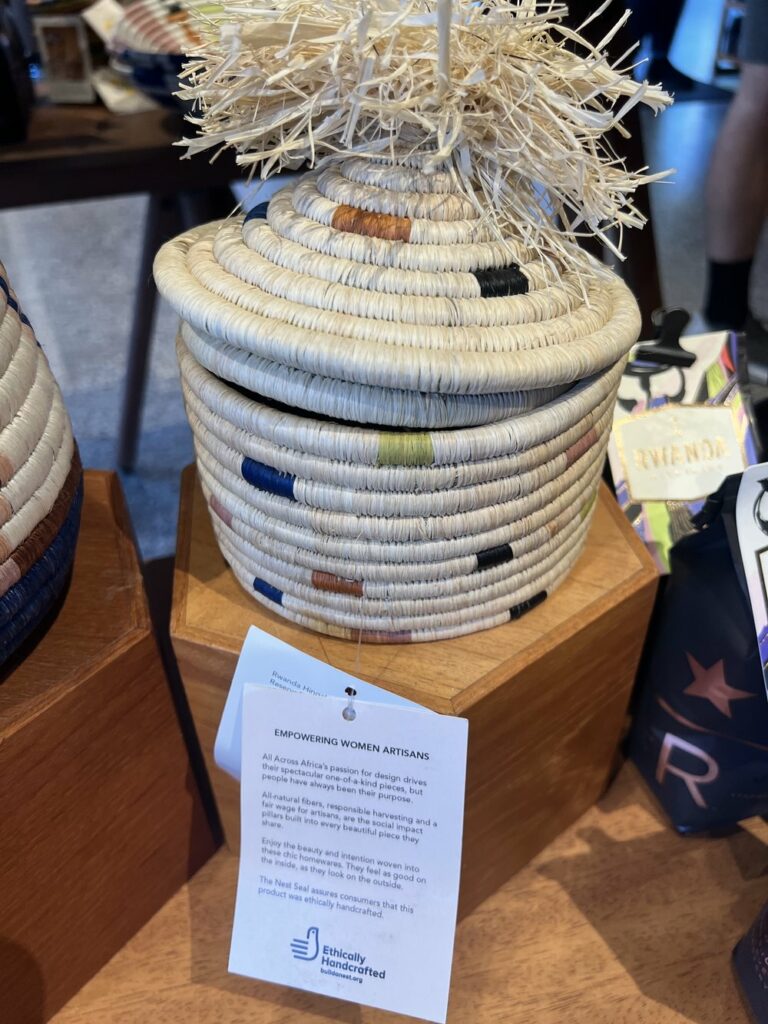 One thing that caught my eye is a new puzzle. As I understand it, this was new as well as June 21, 2022. I've done several of the previous puzzles offered at the Roastery, and just loved it. This new puzzle is an artistic rendering of the Starbucks-operated Hacienda Alsacia farm located in Costa Rica. It's beautiful!
I took a few photos of other merchandise and things of interest. It was super packed while I was there! I always recommend visiting during non-peak hours, if you can. You can watch coffee being roasted. Roaster Brandon said he'd just finished roasting a batch of Peru Cajamara which will ultimately end up on the scoop bar inside the store. The copper silo (which as I am told has coffee storage behind it) is a perfect spot for a selfie. I attempted to get a quick selfie while I was there and well, there you have it. You can still buy Whiskey Barrel-Aged Guatemala coffee at the Roastery too.
Hope you enjoyed your visit to the Roastery!
Related posts