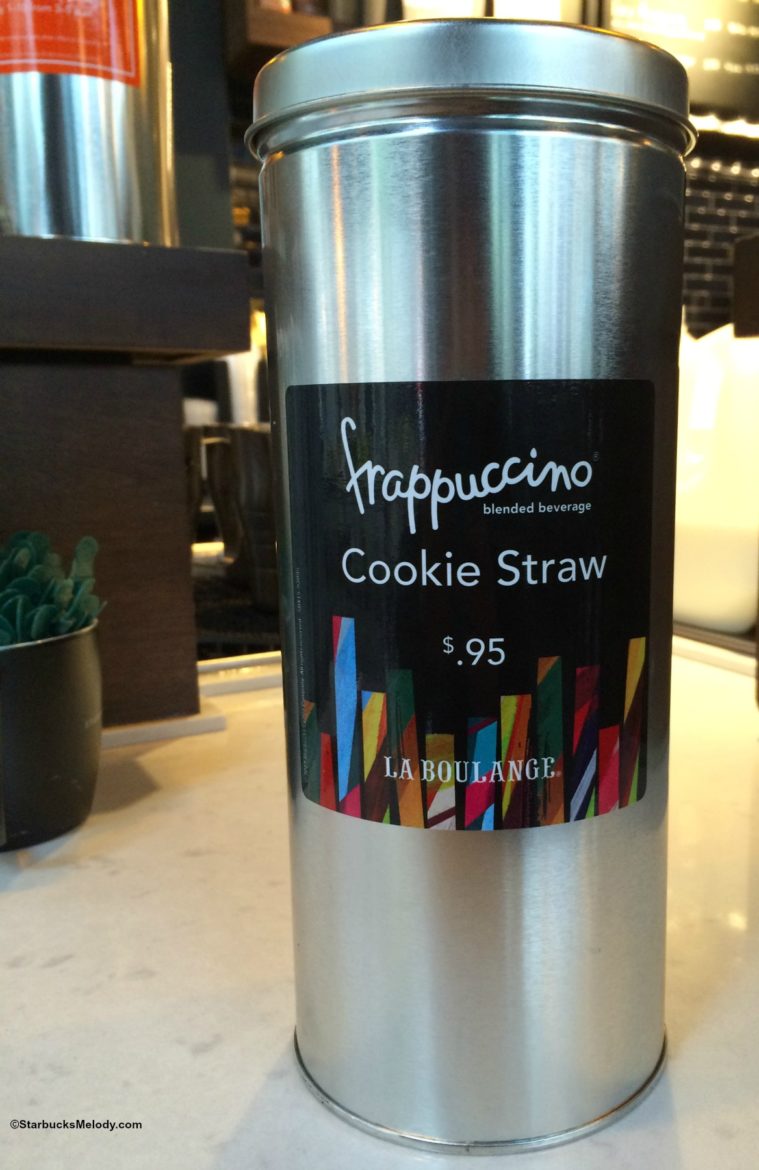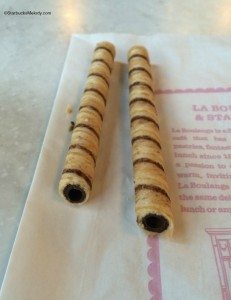 This week, your barista might surprise and delight you with a cookie straw! The cookie straw is now a thing at Starbucks. It's designed to go in the S'mores Frappuccino, which launches everywhere on April 28th.
Here's a look at the S'mores Frappuccino – you will love it! I've had several already and can't believe how good they are. This special Frappuccino calls for a marshmallow whipped cream, milk chocolate sauce, coffee Frappuccino with graham cracker syrup, more marshmallow whipped cream, and a graham cracker topping. And for 95 cents, you can get a cookie straw! The new cookie straws are made by La Boulange, like the new Marvelous Madeleines and many other pastry and food items in stores.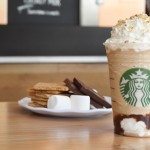 (Image of the S'mores Frappuccino with plate with marshmallow, graham crackers and chocolate from the Starbucks newsroom media.)
This week, your barista has a limited number of cookie straws to surprise and delight customers with! Baristas will be giving away a small number of the cookie straws this week – they'll be in special orange wrapping to remind customers of Frappuccino Happy Hour. Hopefully you'll get one. Be nice to your barista and tip! You'll be able to order the cookie straw with your Frappuccino for 95 cents starting on the 28th. Remember if you're visiting Starbucks during Frappuccino Happy Hour, your Frappuccino is half off!
I don't normally drink a lot of Frappuccinos but this year, I might be drinking a lot more than usual!
Yum!
On a serious note, don't pass up the green straw with your drink. The standard green straw is a lot more functional than a cookie straw – you might want to just eat the cookie straw while you enjoy your Frappuccino. 😉
(If you are allergic to peanuts, you might want to stay away from the new cookie straws. It's been mentioned to me that refined peanut oil is listed as an ingredient in the new cookie straws.)
Related posts