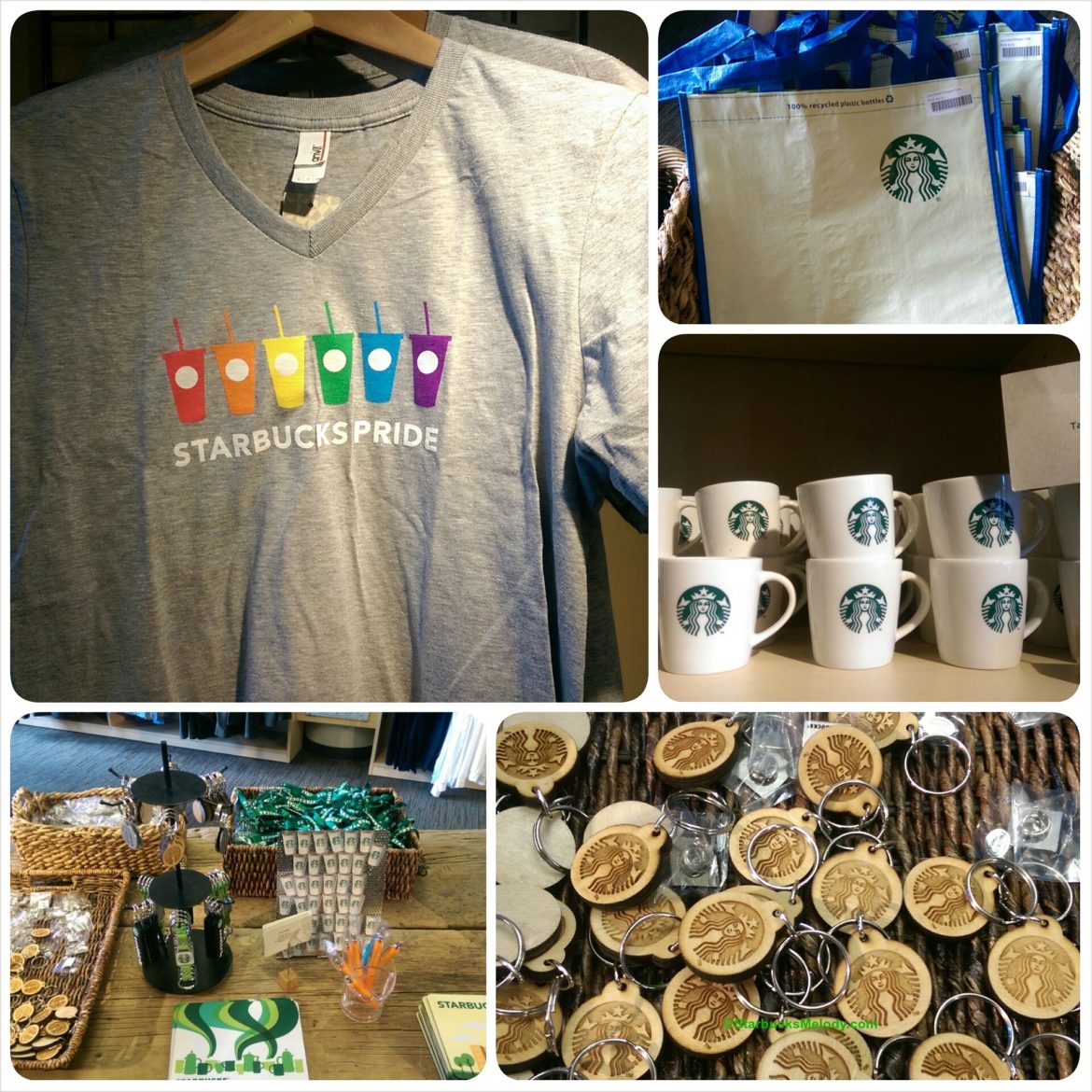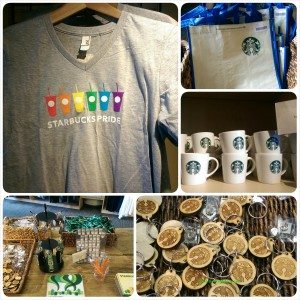 Friday the 24th, I dropped by the Starbucks Coffee Gear store. There's one physical Starbucks Coffee Gear Store and you'll find it at 2401 Utah Avenue South, 8th floor, Seattle, Washington. It's open Monday through Friday, normal business hours. This store IS open to the public. I sometimes still hear partners confused about this: anyone can go shop at the physical Coffee Gear Store, and in fact customers are very welcomed and encouraged to come by and shop. The online Starbucks Coffee Gear store is only open to partners.
If you are planning to see all the Starbucks sights in Seattle – a Starbuckian vacation – I strongly encourage you to carefully read the ultimate guide to visiting Starbucks in Seattle.
Right now at the Starbucks Coffee Gear store you'll find the new Pride t-shirts. Every summer, Starbucks produces a new Pride shirt for summertime Pride Month activities. In Seattle, this year's Pride parade will be June 28th.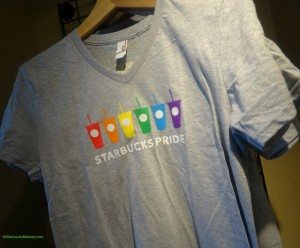 Enjoy a look at the Coffee Gear Store merch! By the way, the "office essentials" Starbucks notebooks are new. They include a notebook with lined paper, post-it notes, and a pen. This store is where you will find the famous Starbucks cycling jerseys – a hot item that many people want!
Related posts