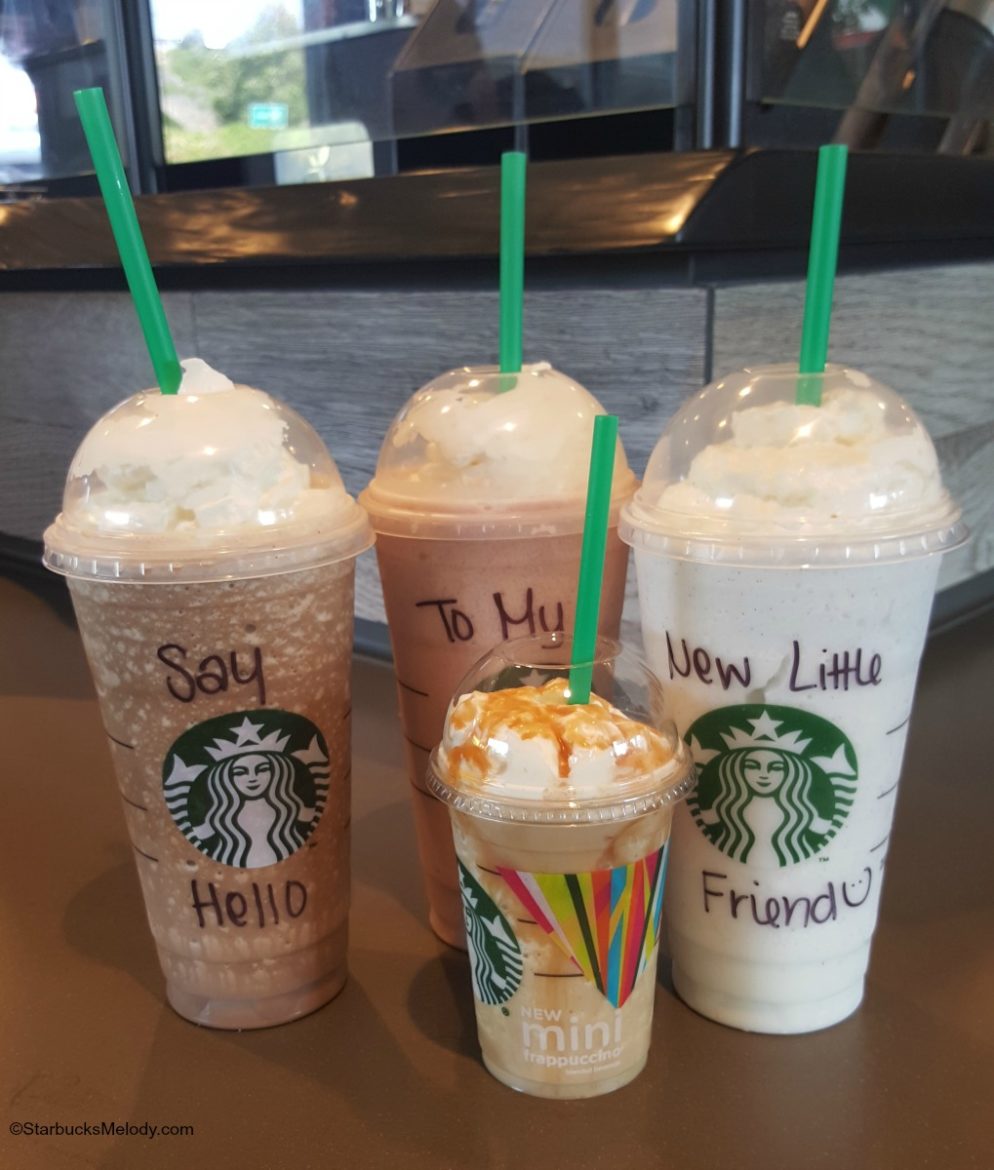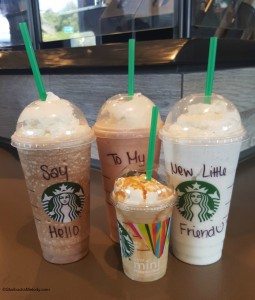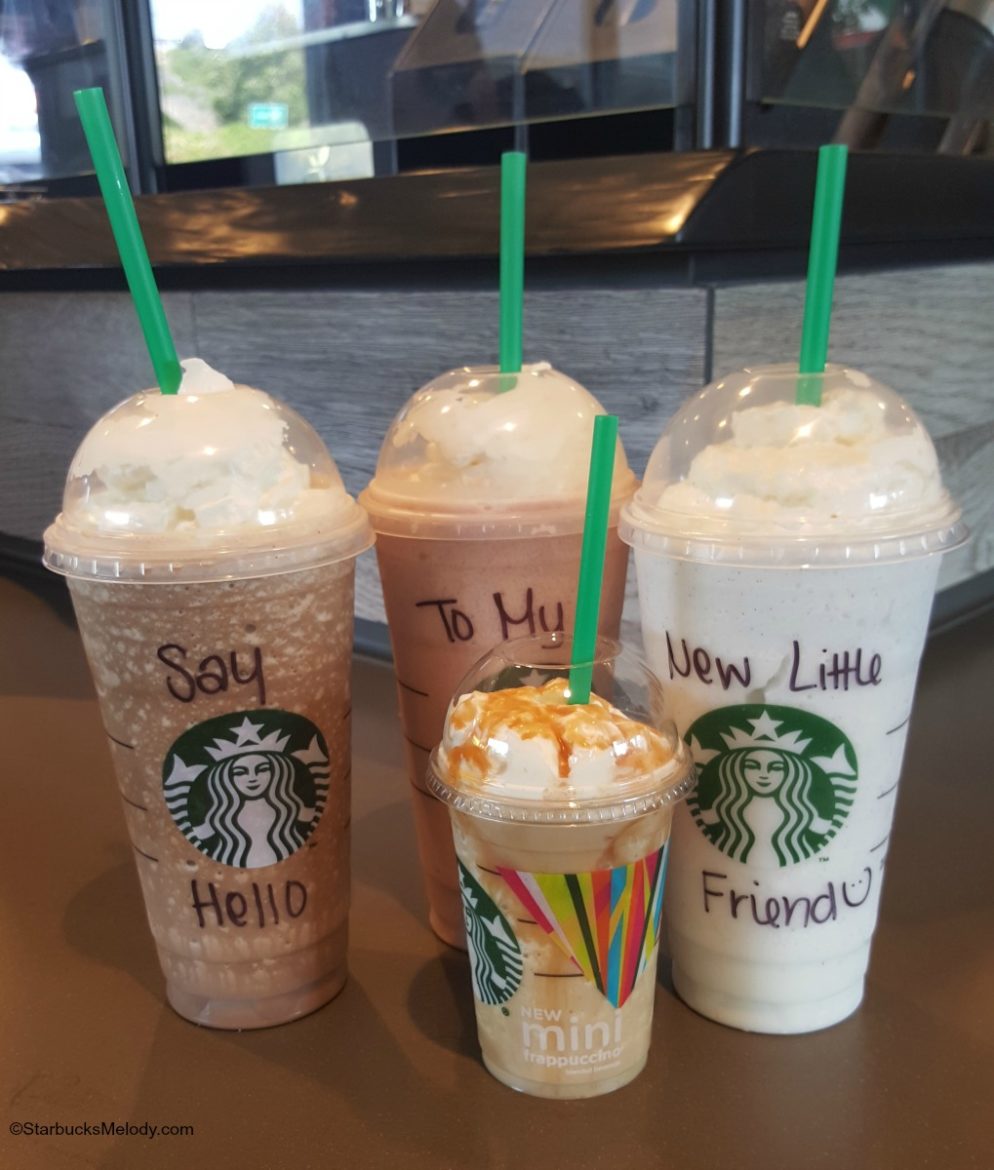 Today marks the introduction of a new, super cute, "mini" size Frappuccino in all U.S. and Canada stores. It's 10 ounces and prefers not to be called 'short'. It still hoping to grow as tall as its big brother, the Venti Frappuccino.
We've been told that coffee does not stunt Mini's growth. 😉
Starbucks says this is a seasonal item only At least for this summer, there are four sizes of cold beverages:
Mini – 10 ounces
Tall – 12 ounces
Grande – 16 ounces
Venti – 24 ounces
The new Mini Frappuccino is perfect when a tall is just a bit too much. I know for sure, I'll be ordering the mini. I often don't want the little bit extra that is in a tall. This is perfect for parents who want a small treat for kids, anyone with a small appetite, and great for those watching calories.
You might recall that last September, Starbucks tested the Mini Frappuccino in two regions (Denver and Houston).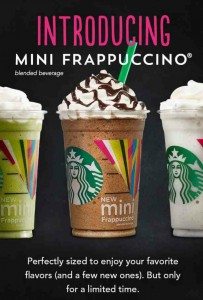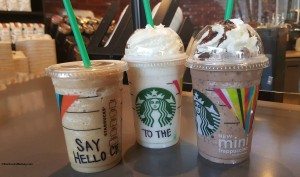 Don't forget that you can still get a cookie straw for 95 cents too. A fun little add on for your Mini Frappuccino.
Enjoy your mini treat!
(And you can still submit to me your Frappuccino of the Week entries! I look forward to seeing what you come up with! Hat tip to Kelly Oswald on Instagram who suggested the idea for the Venti Frappuccinos welcoming their new friend, the Mini. Thank you to the Block at Orange Starbucks and the Tustin and Lincoln Starbucks for making me so many beautiful Frappuccinos. Yes I just now bought a lot of Frappuccinos!)
Related posts