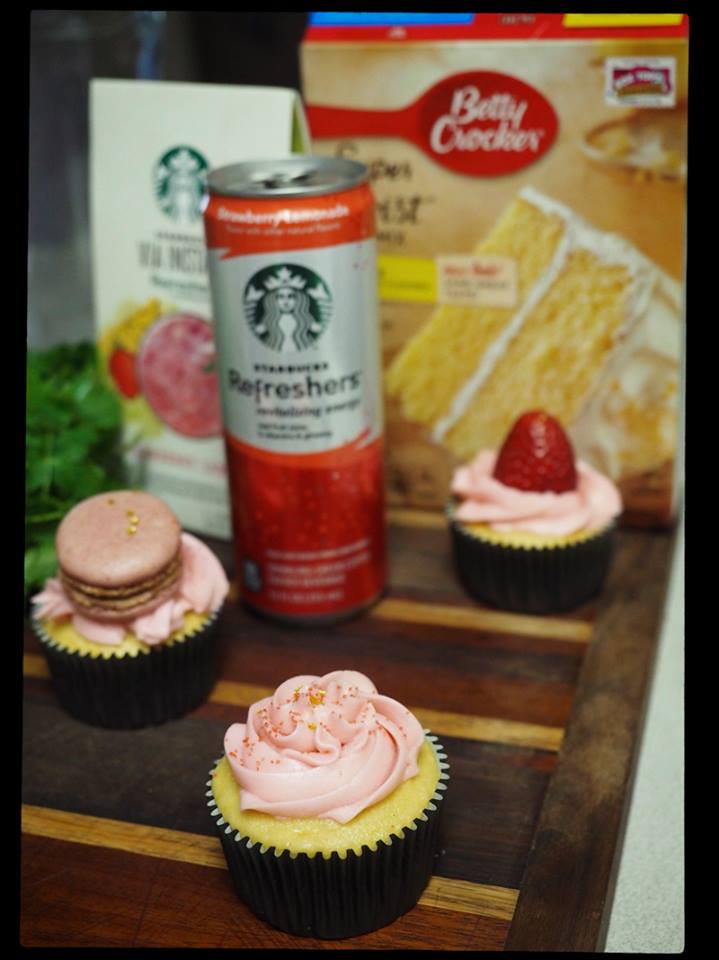 Starbucks Refreshers: Try this quick and easy baking trick!
Melody, June 10, 2015
1
1 min

read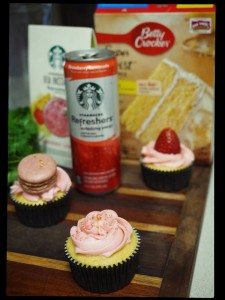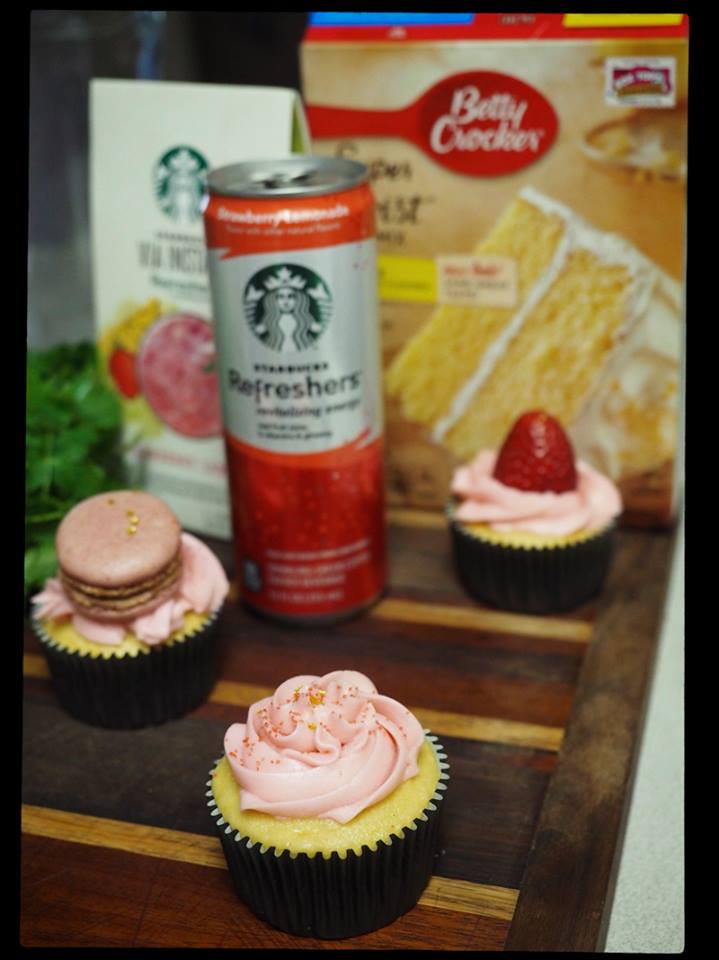 You've probably heard people say that if you add a can of soda to a box of cake mix, great things happen! It's a thing. You can make this happen with Starbucks Refreshers. Give it a try with the Strawberry Lemonade Refreshers. Grab a box of lemon cake mix, add in one can of a canned Strawberry Lemonade Refresher, and follow the instructions on the box. You'll get a super moist, flavorful, fluffy lemon cake!  Look for the Starbucks canned Strawberry Lemonade Refresher in grocery stores or in Starbucks stores.
This is a two ingredient cake! Just the cake mix and the canned Strawberry Lemonade Refresher!
You can continue the strawberry lemonade theme by adding the Strawberry Lemonade Via to your frosting. Try 1 cup butter, 3 cups powdered sugar, one package of via refresher a teaspoon or so of vanilla and a few splashes of heavy cream.
By the way, the Strawberry Lemonade Via has long been one of my summer favorites. Just add water and you get a delicious strawberry lemonade. I like to put mine into a pitcher with a lid that seals tightly and shake very hard. Shaking is the magic ingredient that goes into many cold or iced beverages.
Thank you to Instagram-er "The Modern Barista" for the excellent photo and baking tip!
When you're buying the Strawberry Lemonade Via Instant Refresher from a grocery store, you'll find a MyStarbucksRewards star code inside the box!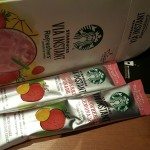 Related posts