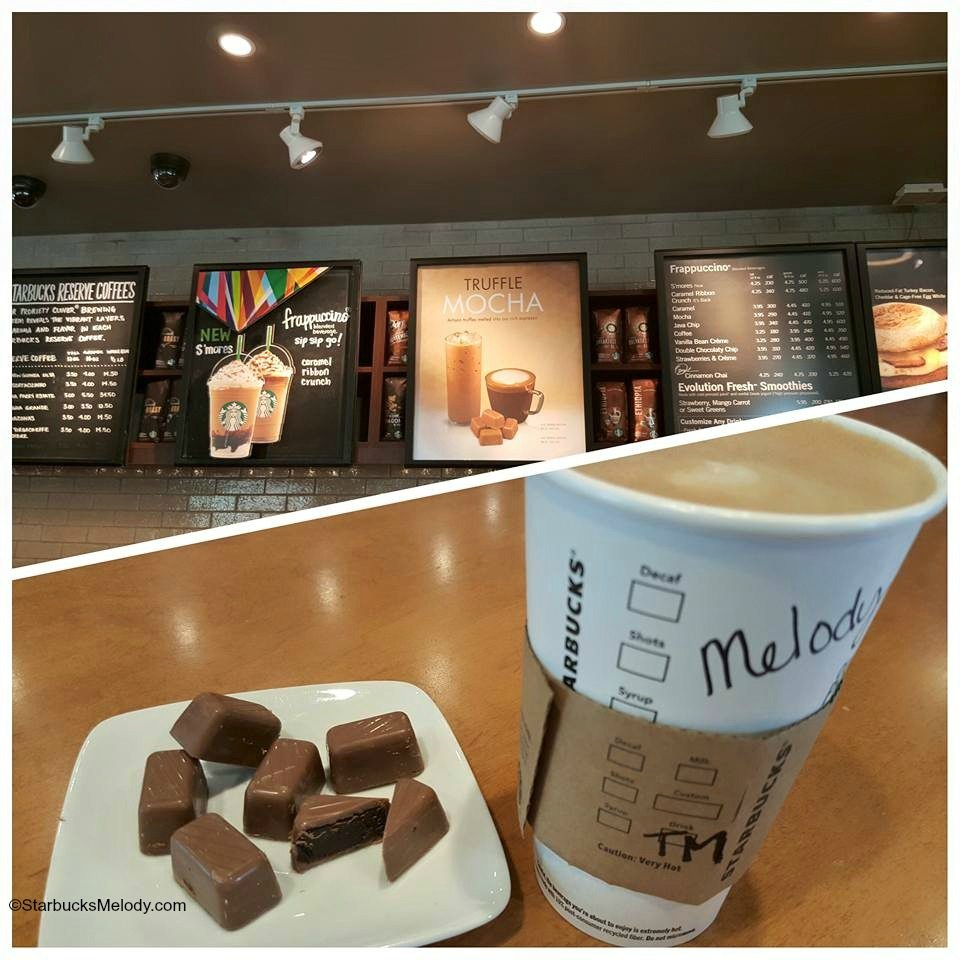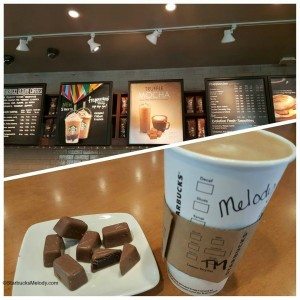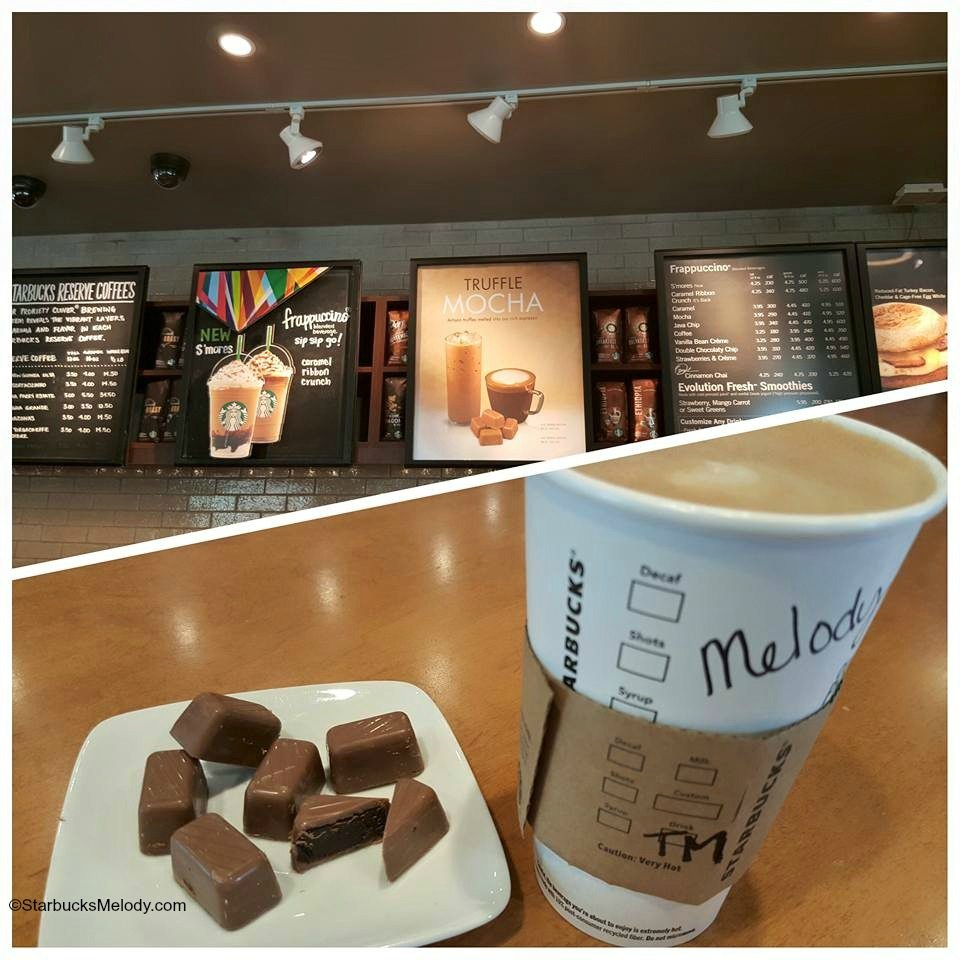 I had the chance today (June 6, 2015) to try the Truffle Mocha at Starbucks. This is a single store test. I found the Truffle Mocha in Kirkland, Washington. (Kirkland is a suburb of Seattle).
The Truffle Mocha can be ordered hot or iced. It's made with actual chocolate truffles melted on the bottom of the beverage, not the standard Starbucks mocha sauce. The heat from the espresso and milk melts the truffles. I tried it both hot and iced, just to get a good sense of what it's like.
Somehow, I don't imagine this drink to ever make it out of testing. I can't like everything Starbucks comes up with!
The iced version of the truffle mocha is odd. Since only the heat of the espresso melts the truffles, there really isn't enough heat to melt the chocolate truffles. Cold milk won't do it. The result is a lumpy beverage – you'll find a clump of half melted truffles at the bottom of your drink. It's funny though, a barista mentioned to me that she's had customers say that they love having truffle pieces in their beverage – like as if it reminds them of a Frappuccino. Proof positive that taste is very subjective!
In the photo of the iced Truffle Mocha side by side with the traditional iced mocha, you can see that it's much lighter in color too! Less chocolaty!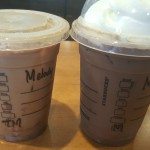 The hot Truffle Mocha was good but noticeably less sweet than the traditional mocha. You don't even have to be drinking them side by side to realize that.
You can see the little truffles that go in the drink, next to my Truffle Mocha.
Do you think the current Starbucks mocha even needs any improvement?
This isn't the first time I've written about Starbucks single store tests. Just last month, I tried the Copacabana Frappuccino in San Deigo, also a single store test item.
If you stumble upon a single store test, or have any 411, please send details my way! I've heard that there are a few more stores doing single store beverage tests. One barista mentioned that there might be one in Boston. I'm always looking for your Starbucks news tips!
(Just to avoid any confusion, the store testing the truffle mocha still had traditional mocha sauce too.)
Edit on January 21, 2016: There's an updated article about the Melted Truffle Mocha here.
Related posts