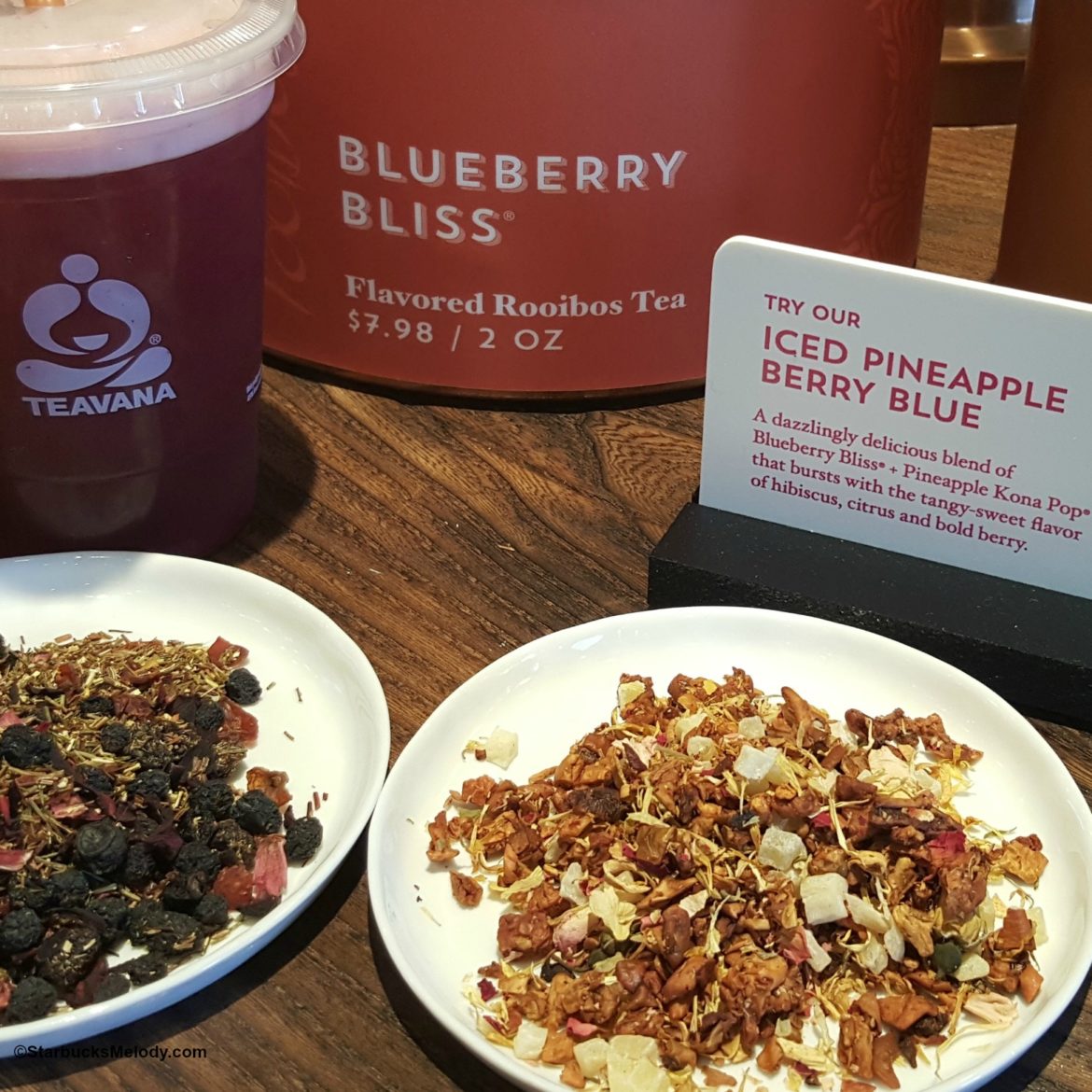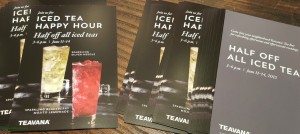 National Iced Tea Day is this Wednesday, June 10th. To celebrate, Teavana stores (Teavana is owned and operated by Starbucks) will be giving out free iced tea!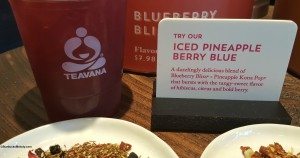 Just visit participating Teavana stores any time on June 10 (National Iced Tea Day) to receive your complimentary 16-ounce Pineapple Berry Blue iced tea, no purchase required (one free Pineapple Berry Blue iced tea per customer). This is a great tea blend that I've had many, many times. I had one again tonight (June 8, 2015) just to get in the mood for National Iced Tea Day. 😉
To continue the iced tea celebration, customers can visit participating Teavana stores June 11 – June 14, from 3-6  PM local time for half off an iced tea beverage.
I want to remind you that since Teavana is fully owned and operated by Starbucks, the cards are seamless with each other. You can register and use your Teavana card and earn stars and rewards, and vice versa. A Teavana card IS a Starbucks card – use it and earn rewards by participating in My Starbucks Rewards. You can register as many cards as you like to your Starbucks.com/card profile and they'll all be at your digital reward level, and all will earn you stars and you can redeem rewards with any registered card.
Enjoy your free iced tea and hope you get to take advantage of Teavana Happy Hour!
Related posts