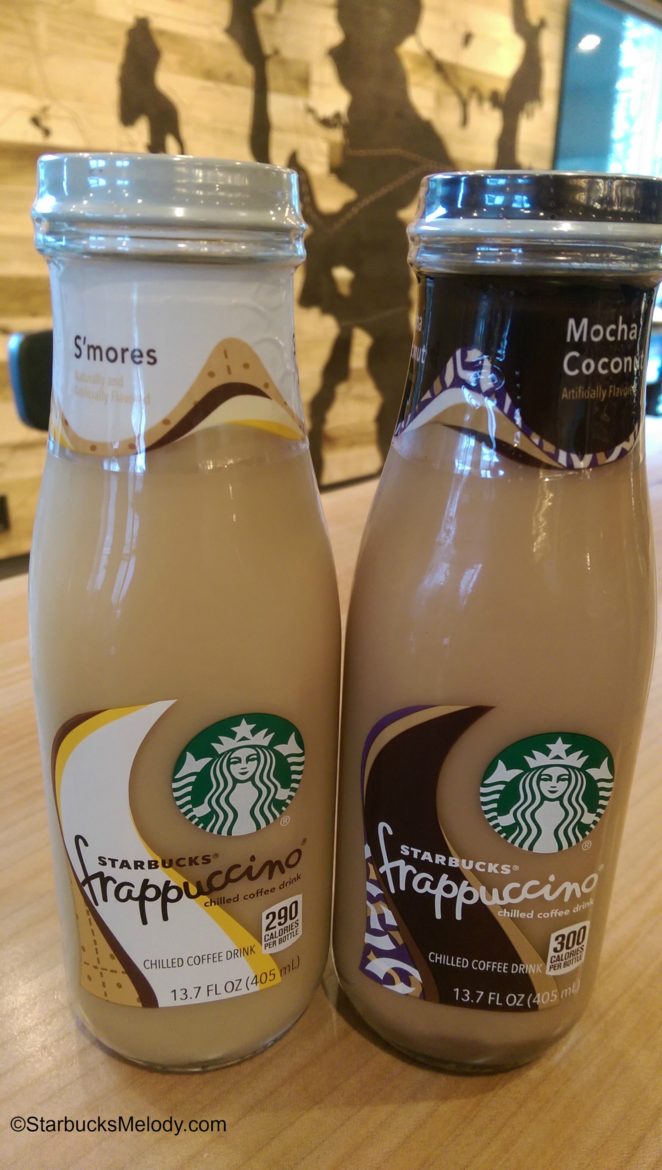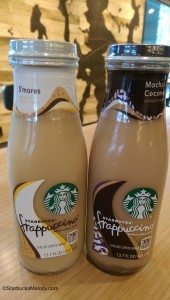 This month, Starbucks introduced two new bottled Frappuccino flavors! S'mores and Mocha Coconut bottled Frappuccino beverages are making their way into your local grocery story.
Yesterday afternoon, I got together with friends at a Starbucks, and one friend had bought the new bottled drinks at the nearby Safeway for our group to taste test!
I had known that these new flavors were coming to grocery stores, and for quite some time had been meaning to try these. To be clear, you look for these in grocery stores. At this time they are not at your neighborhood Starbucks. This category of Starbucks products is called "CPG" (Consumer packaged goods). When you listen to Starbucks executives talk about "channel development," they're referring to introducing more CPG items and/or increasing sales of Starbucks products at retailers like grocery stores.
We had a lot of fun trying these! The S'mores bottled Frappuccino has a lot of marshmallow flavor, and somehow they even managed to give it a slight graham cracker taste. It's a little bit low on chocolatey-ness.
Both of these new bottled Frappuccinos are very sweet!
The Mocha Coconut version is delicious and has lots of coconut aroma and flavor.
According to Starbucks, the suggested retail price is $2.89 per bottle.
You might remember the Frappuccino was introduced into Starbucks stores in 1995, after some recipe development in California in 1994. The original in-store blended Frappuccino was ice, milk, and Starbucks Italian Roast brewed double strength, blended in a blender. Every Starbucks Frappuccino recipe since, the coffee base has always included Starbucks Italian Roast.
In partnership with Pepsi Bottling Co. in 1995, Starbucks developed the very first bottled Frappuccino. Starbucks was so confident that the bottled Frappuccino would succeed, they shipped it to West Coast grocery stores in the summer of  1996, with no customer or consumer testing or other testing in advance of actual launch of it. It went straight from R & D teams to the shelves of grocery stores. (See Pour Your Heart Into It, pp 224 – 225).
The Safeway where these bottled Frappuccinos were purchased had cute little freebie recipe booklets too! Keep your eyes out for this little booklet too, just for fun!
Have you tried the all-new S'mores and Mocha Coconut bottled Frappuccinos? 🙂
Related posts