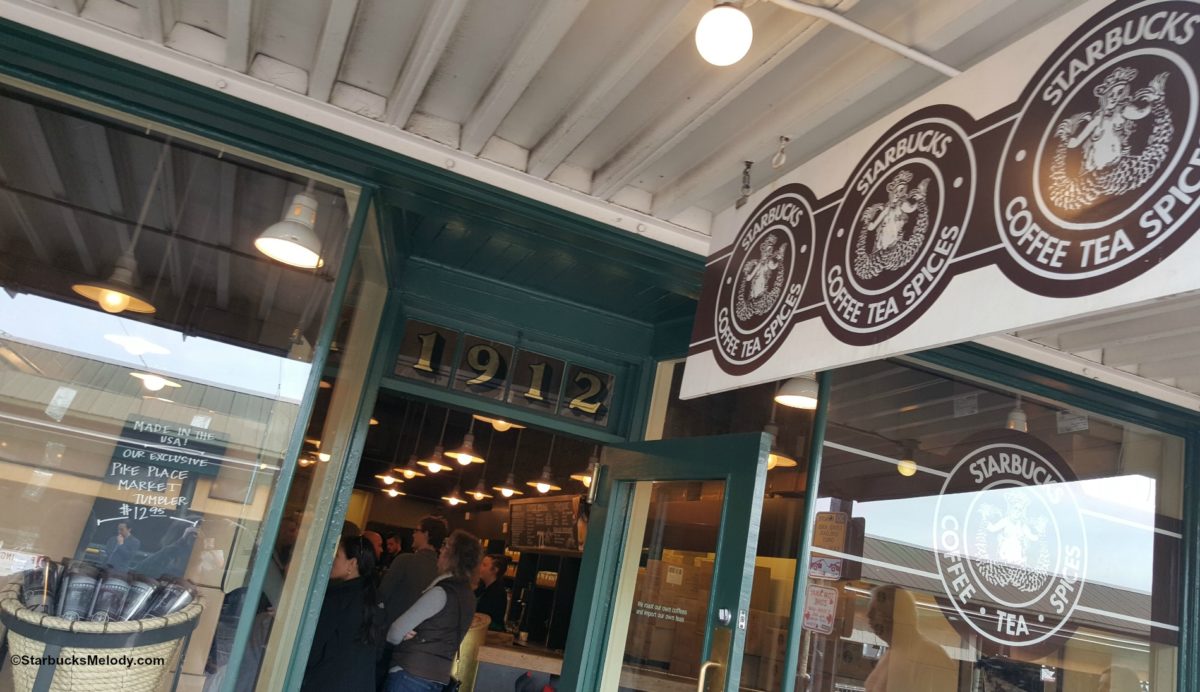 The top of Starbucks is changing it up.
Here's the official press release:
The following is a message to Starbucks partners from chief operating officer Kevin Johnson on organization moves ahead of FY16:
Partners,
Our business going into the summer continues to perform well and we are focused on many new and exciting activities including the rollout of Mobile Order and Pay, piloting new delivery services in Seattle and New York City, and enabling a new and exciting streaming music capability through our partnership with Spotify. Howard has commented there's never been a better time to be a Starbucks partner and from my vantage point, I must agree. We are indeed executing well and we have bold aspirations for the years ahead. These aspirations will require us to continue to innovate in ways that increase our relevance with our customers and partners.
We recently completed our annual strategic planning process and the senior leadership team is now shifting to focus on creating our FY16 operating plan. As part of this process, we look at the priorities we have for the upcoming year, the goals we intend to achieve, and how we'll allocate resources against those goals. I want to share some information about some leadership moves we are making to set the stage for FY16.
Elevating the Starbucks Roastery
The Starbucks Roastery and Reserve Tasting Room in Seattle has gained international attention and has elevated the coffee experience and the Starbucks Reserve brand to new levels.
A special thank you to Craig Russell, executive vice president Global Coffee, and the entire team of Starbucks partners for their passion and dedication in not only getting the Roastery off the ground, but quickly adjusting to the overwhelming response by our local community and visitors from near and far. Craig's command of the global coffee space and his deep roots as an operator made him the perfect leader for the launch of this project.
As we look to the future, we plan to export the Starbucks Roastery experience to major cities around the world. I'm pleased to share that our chief creative officer and president of global innovation, Arthur Rubinfeld, will lead our efforts to expand the number of Starbucks Roasteries globally as well as end-to-end operational responsibility for those stores. Arthur's history and world class experience in design and development will help us quickly and elegantly scale the incredible experience we've begun in Seattle. In addition, Arthur will leverage several of the design elements and our experience with the Roastery to lead our creative and development efforts for a new format of Starbucks Reserve Stores. He will work closely with the retail and operations teams on this new concept and once these new stores are opened, the operating teams in the field will be responsible for scaling and operating these stores as they do other Starbucks store formats in our global footprint.
Arthur will build the team with the foundational efforts established by Tiffany Broderson, vice president, operations of the Starbucks Reserve Roastery and Tasting Room and her strong Seattle-based team, who will all transition to Arthur. Arthur will continue to report directly to Howard and join as an integral member of my operations leadership team to ensure symmetry and alignment with our overall retail and operations leadership.
Thank you Craig and congratulations Arthur. We have another historic opportunity to create differentiation and premium quality in the coffee experience and you both have and will contribute to our continued success.
The Future of Tea and Teavana
We remain committed to expanding Teavana offerings within Starbucks, in our U.S. Teavana mall stores and internationally. Tea is a $125 billion market and the second most consumed beverage in the world, next to water. Tea represents a very compelling strategic opportunity for Starbucks around the world and we are well under way of executing on our plan to increase our tea business to $3 billion over the next five years. With the integration of Teavana into Starbucks retail stores in the U.S. and Canada now complete, a significant milestone under the leadership of Annie Young-Scrivner, we have up-leveled our in-store tea platform, offering our tea fans new beverages and loose-leaf teas of world-class quality.
Now that we have Teavana products in our U.S. Starbucks retail stores, we have decided to move the Teavana business to report into Sharon Rothstein, global chief marketing officer. Under Sharon's leadership we plan to expand Teavana offerings within Starbucks stores globally, create global awareness of the Teavana brand and elevate the innovation and merchandising of Teavana in Starbucks retail stores. The second stage of our strategy will be the selective expansion of Teavana retail stores in key global markets. Sharon's deep expertise in specialty retail and merchandising will be important experience for us as we move to the next chapter with Teavana.
Customer Loyalty
Effective September 1, Annie will transition to a new role reporting to Matt Ryan, chief strategy officer where she will lead our efforts to develop our customer loyalty strategy, My Starbucks Rewards, globally.   This includes how we align and implement customer loyalty programs in all company owned markets. Annie will focus on expanding to our key markets including China, UK and Japan while Aimee Johnson will remain focused on growth of the program in the U.S. and Canada.
Aimee's North American responsibilities continue to grow, driving continued organic MSR program growth, evolving MSR program design, expanding 1:1 marketing, developing new personalization initiatives, and integrating stars as currency into the program proposition. Recognizing the growth in responsibilities and Aimee's contribution to growing MSR we are pleased to announce her promotion to senior vice president, Loyalty.  
I want to extend my gratitude to Annie on behalf of the company for her stewardship of Teavana over the past year. Annie will now report to Sharon until September 1 and they are working together to identify Annie's successor and ensure a good handoff as we approach September.
Global Technology
Curt Garner and I have been discussing his career aspirations and after 18 years in technology at Starbucks, we decided that it was an appropriate time to explore Curt's next opportunity into something that is new and exciting for him – either within or outside the company. Over the years, Curt has made many contributions to build the technology foundation that Starbucks has today. He began in technology when we had less than 2,000 stores and helped build an infrastructure that now supports a global business that is recognized as a leader in digital platform technology. I want to personally thank him for all that he has done for the company.
As we prepare for this transition, Curt will continue to lead the team reporting to me and we will work closely together to recruit his successor and ensure a smooth transition. We expect to have a new leader in place by the end of the calendar year.
Please join me in thanking these leaders for all they have done to put Starbucks in a position of strength as we prepare for FY16. On behalf of the Starbucks Senior Leadership Team, we look forward to sharing more updates in the coming weeks and months, and also look forward to a challenging but very strong Fiscal 16.
Proud to be your partner,
Kevin Johnson
There are few things about this that are interesting to me. By the way, take every thing I write in this article with a grain of salt. I'm not privy to what really happens at the top of Starbucks. Nor do I even personally really know any of the personalities listed above, though I've met a number of the leaders above in person.
As to Arthur moving into Roastery growth: Arthur has been in many positions! At one time he was the top of Evolution Fresh development. And at one time, he was very involved in Roy Street. I'm sure that it's not significant, but it does seem like he bounces around. I find it fascinating that he will lead "Roastery development." On January 22, 2015, during the Starbucks Q1 quarterly conference call, Howard Schultz said that there was a plan for about 100 super-premium Starbucks Reserve stores – not Roasteries, rather an elevated Starbucks with a hyper-focus on Reserve coffees.
Here's exactly what Howard said: "The Roastery is also supporting the launch of our new Starbucks Reserve brand and the opening of 100 dedicated Starbucks Reserve stores over the years to come, devoted entirely to showcasing rare, limited premium small-lot coffees to continue execute our plan to elevate consumer coffee experience globally." I have to assume that the 100 dedicated Starbucks Reserve stores are coming – but I would like to hear more about that.
If someone has seen any of these 100 special stores, please contact me. I had thought that I had heard that by early 2015, the first the of the 100 stores would open in San Francisco. Someone help me out if I've missed something here.
Sharon Rothstein is mentioned in the above Kevin Johnson letter. I would like to meet her! I figure even if we don't talk coffee, we could talk make-up until I'm blue in the face. 😉 Sharon Rothstein came to Starbucks from Sephora. I figure a cup of coffee and good conversation about everything from the Siren to Nars, Bobbi Brown, and more would be fun!
The letter's discussion of Curt Garner is a little saddening. I am sure it's not intended this way, but the way it reads – its tone of voice – seems to say, "Curt you don't fit with us anymore. What do you want to do about that?" Again, I have to assume that's not at all how its intended but it's oddly phrased, in my humble opinion.
Okay, so again the huge caveat here is that I'm not privy to behind the scenes at Starbucks. I leave this news here for you, in case you're curious about the Starbucks leadership changes.
Related posts