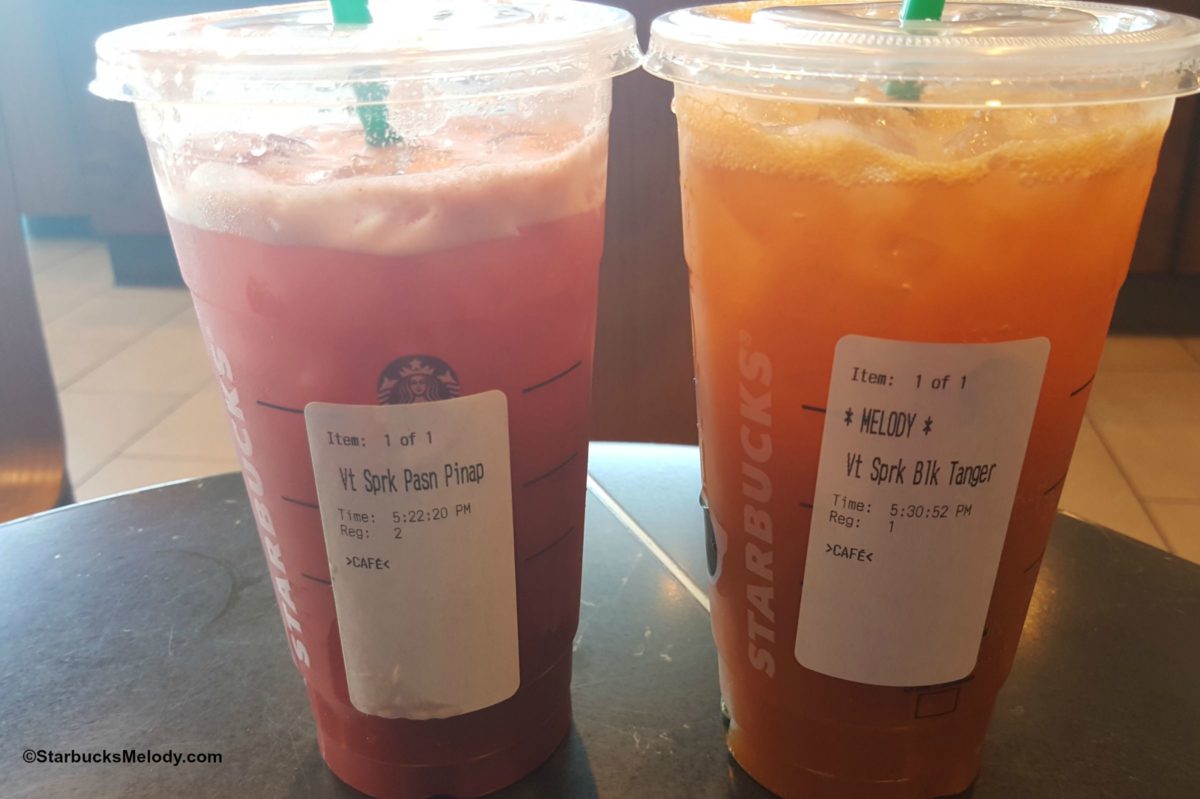 Sparkling Teavana Tea Juices: In Testing
Melody, July 22, 2015
6
1 min

read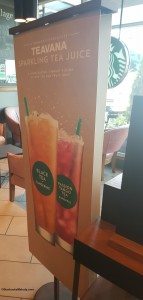 Starbucks is testing a new sparkling drink. It's Teavana tea with juice, fizzed in their Fizzio machines. You can find this fizzy beverage in Vancouver (British Columbia), San Diego, and Toronto. It's only in select stores, and may include few areas that are suburbs to those cities.
There are two flavors to the new Sparkling Teavana Tea Juice:
Black Tea with Tangerine
Passion Tango Tea with Pineapple
The beverages are fairly simple as to the ingredients. One of them is Teavana iced Black Tea with Tangerine juice, fizzed in the Fizzio machine, and the other is Teavana iced Passion Tango Tea with Pineapple juice, fizzed in the Fizzio machine. The juices may have a few have flavors in them (other juices) but there is no added sweetener, such as classic syrup or other Starbucks syrups.
I immediately noticed that the Passion Tango with Pineapple one fizzes up more than the Black Tea with Tangerine. The barista helping me (I think she said her name was Sam) said she noticed the same. It doesn't seem to affect the flavor in anyway, but just know that the Passion Tango one will be foamier.
I asked the barista which drink has been more popular. She guessed perhaps the tangerine version, but it was too soon to tell. My favorite was definitely the Passion Tango with Pineapple juice. It's noticeably sweeter than the tangerine drink, and very refreshing as a very fizzy drink.
This sparkling Teavana tea test began on July 7th and is slated to last through the summer. Let me know if you've tried these drinks!
Related posts