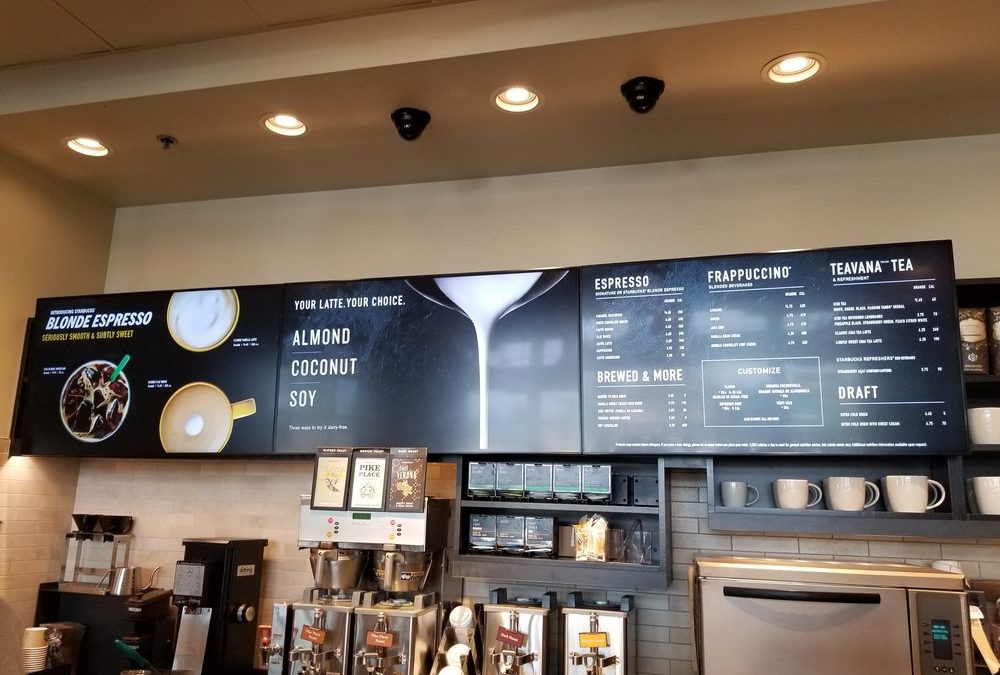 Is Starbucks switching to digital menu boards? Goodbye paper!
Melody, January 22, 2018
12
1 min

read
A couple of Starbucks located in Tacoma, Washington now have huge digital menu boards! Today I visited two Starbucks stores both using them. One was in Tacoma and the other in University Place (which is a small city immediately adjacent to Tacoma).
The menu boards have high quality displays with bright colors, easily popping out at you from a distance away. The displays can fade in and out – For example it might display an image promoting Blonde Espresso or alternatively it may display alternative milk options. I also saw a display featuring the Starbucks Sous Vide Egg Bites. The actual menu portion of the board uses white font against a black background.
This is not the first time that Starbucks has experimented with digital menu boards – there was a single store test in 2010!
On the plus side, no more wasted paper, constantly changing and then tossed out in a few months as promotions change. There are something like 13,000 United States Starbucks locations – that's a lot of printed paper menus, ever changing and tossed out. On the down side, most stores are designed to have extra storage shelving immediately behind the menu boards and now with the digital menu boards, that space is lost. One concern could be that if the store has no control over what's being promoted on the menu boards, it is possible that the menu boards could be displaying products that the store has sold out of, or for one reason or another the store doesn't carry that product.
What do you think?
Take a look!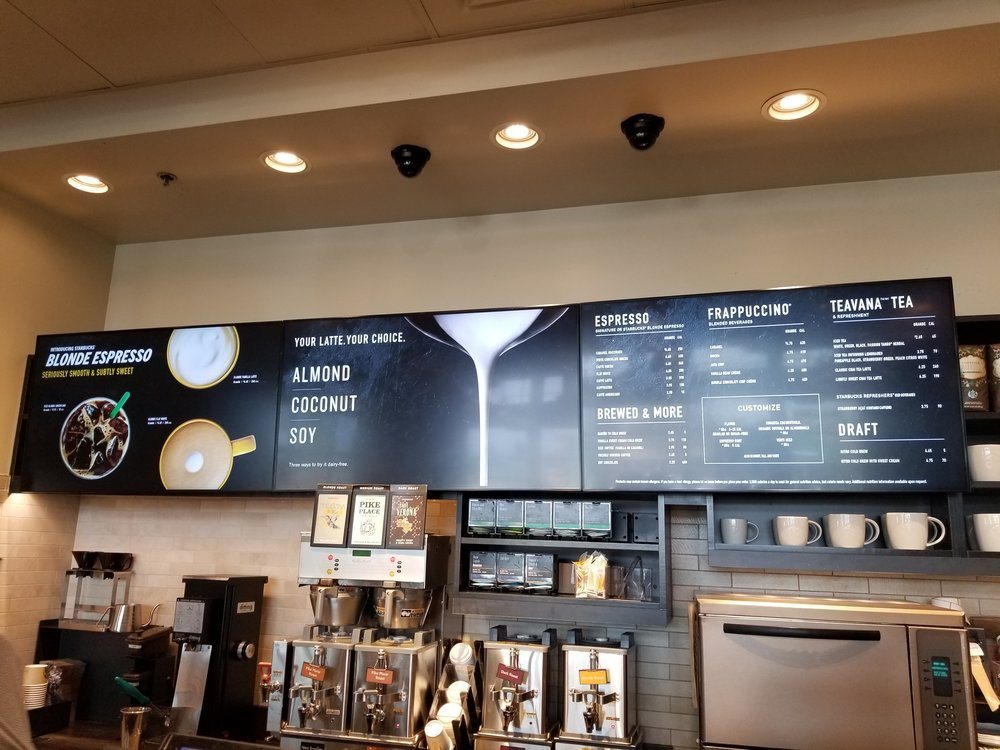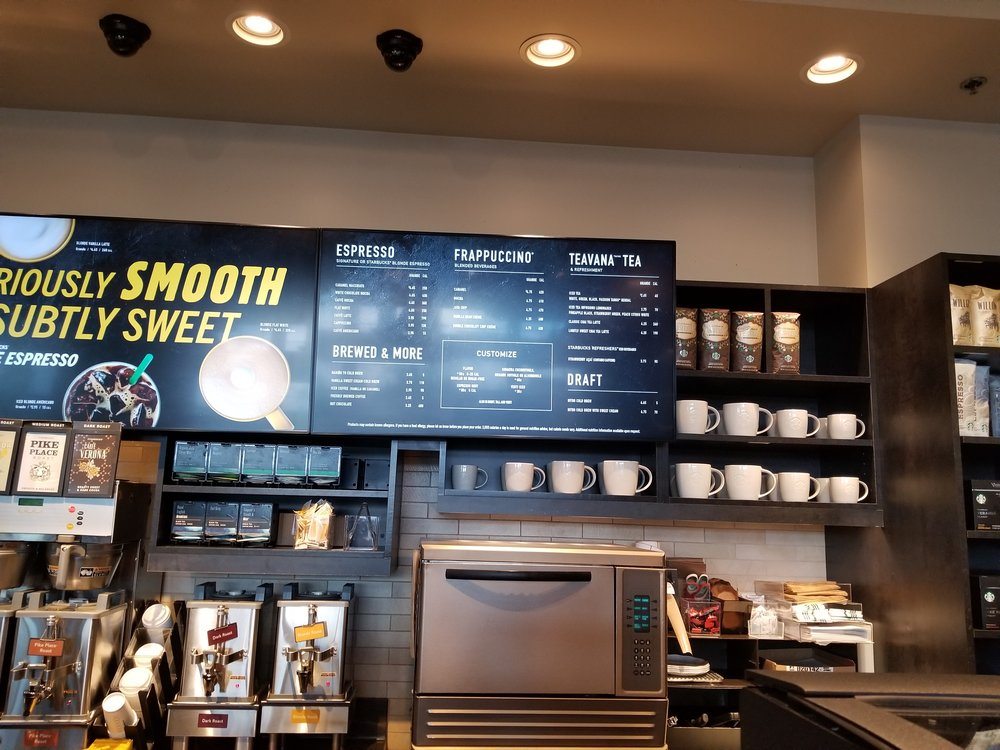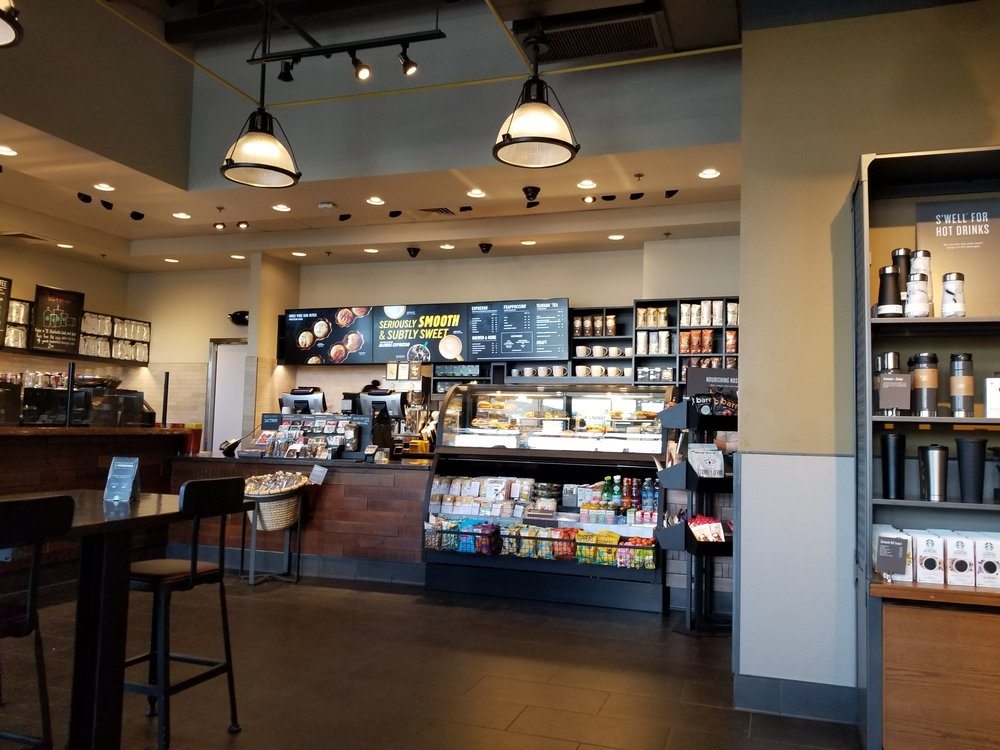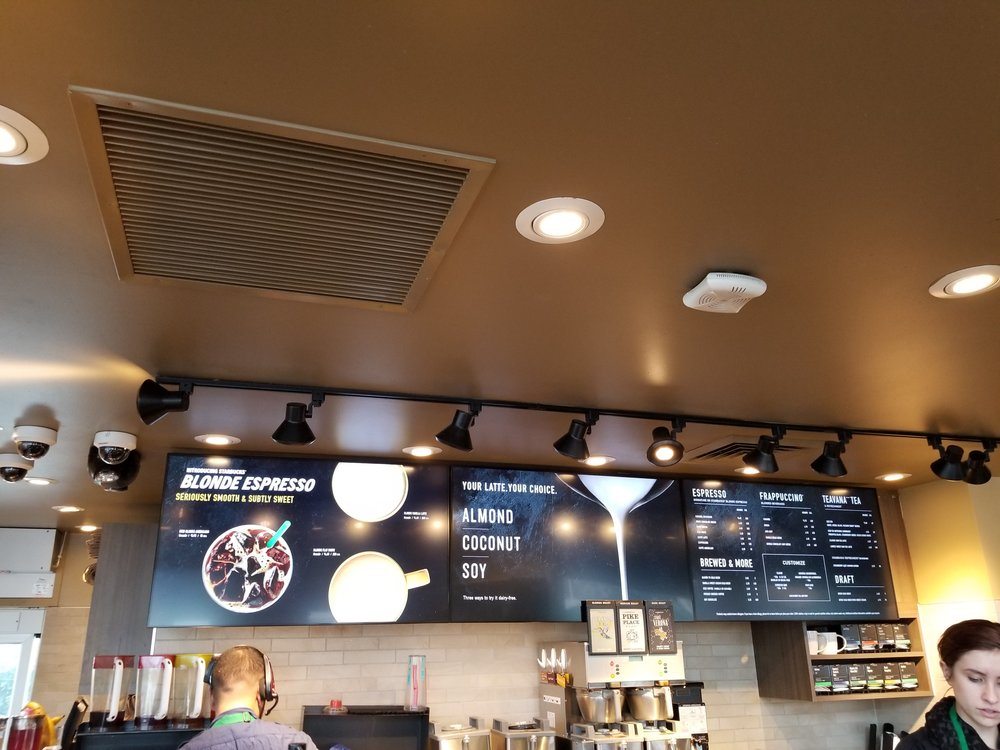 Related posts