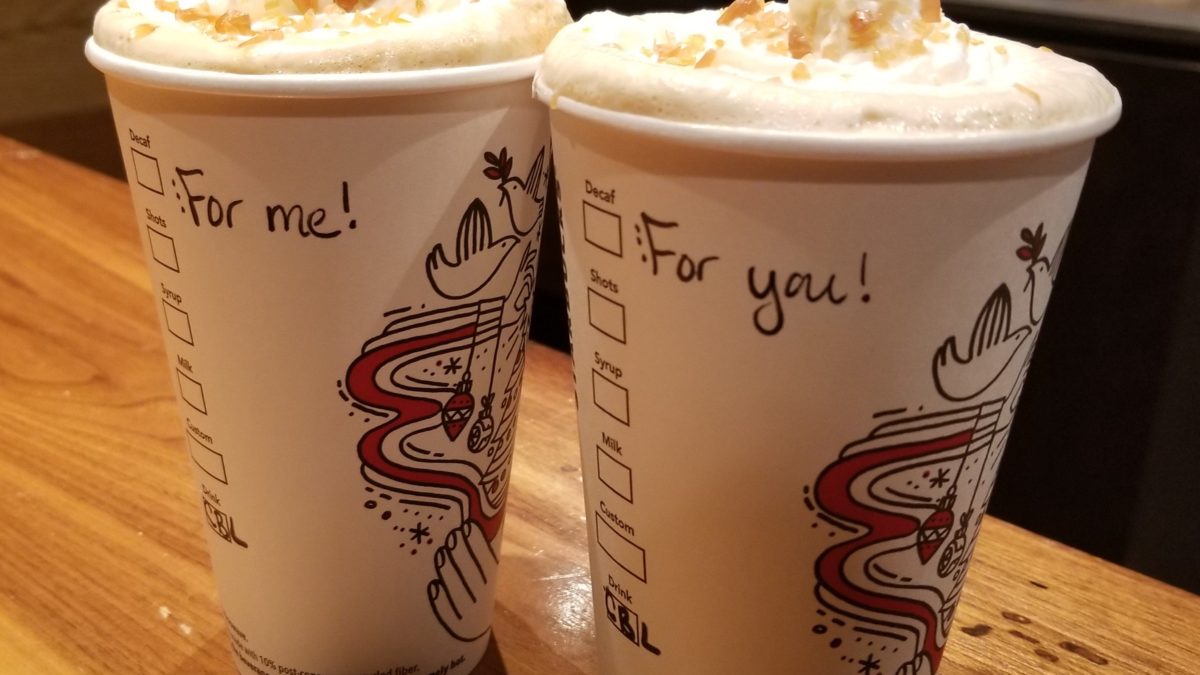 Now is the perfect time to go to Starbucks with a friend. You can buy one holiday drink and get one free! Your drink can be hot or iced and any size. Feel free to find ways to customize your drink – you can definitely add shots, add extra syrup flavors (or ask for fewer pumps of syrup), or otherwise that you normally like to make your drink your perfect for you. Look for this offer at participating Starbucks in the United States and Canada.
Try any of these drinks:
*NEW Toasted white chocolate mocha (The newest holiday drink in the lineup!)
*Chestnut Praline Latte
*Peppermint Mocha
*Caramel Brulée Latte
*Gingerbread Latte
*Eggnog Latte (The oldest drink in the holiday lineup – it's been around since 1986!)
*Holiday Spice Flat White
*Teavana Joy Brewed Tea TM/MC
As part of buy one, get one free, cake pops are also buy one get one free! During the Share Event, buy 2 cake pops for the price of one!
The buy one, get one free offer for both the holiday beverages and cake pops is available between 2 PM and 5 PM today through the November 13, 2017.
"Participating" Starbucks usually means that not all licensed locations participate in the event, and you won't find this promotion at Starbucks which are just "We Proudly Brew" locations. If possible, try to find a company-operated Starbucks location.
Image below courtesy of Starbucks newsroom: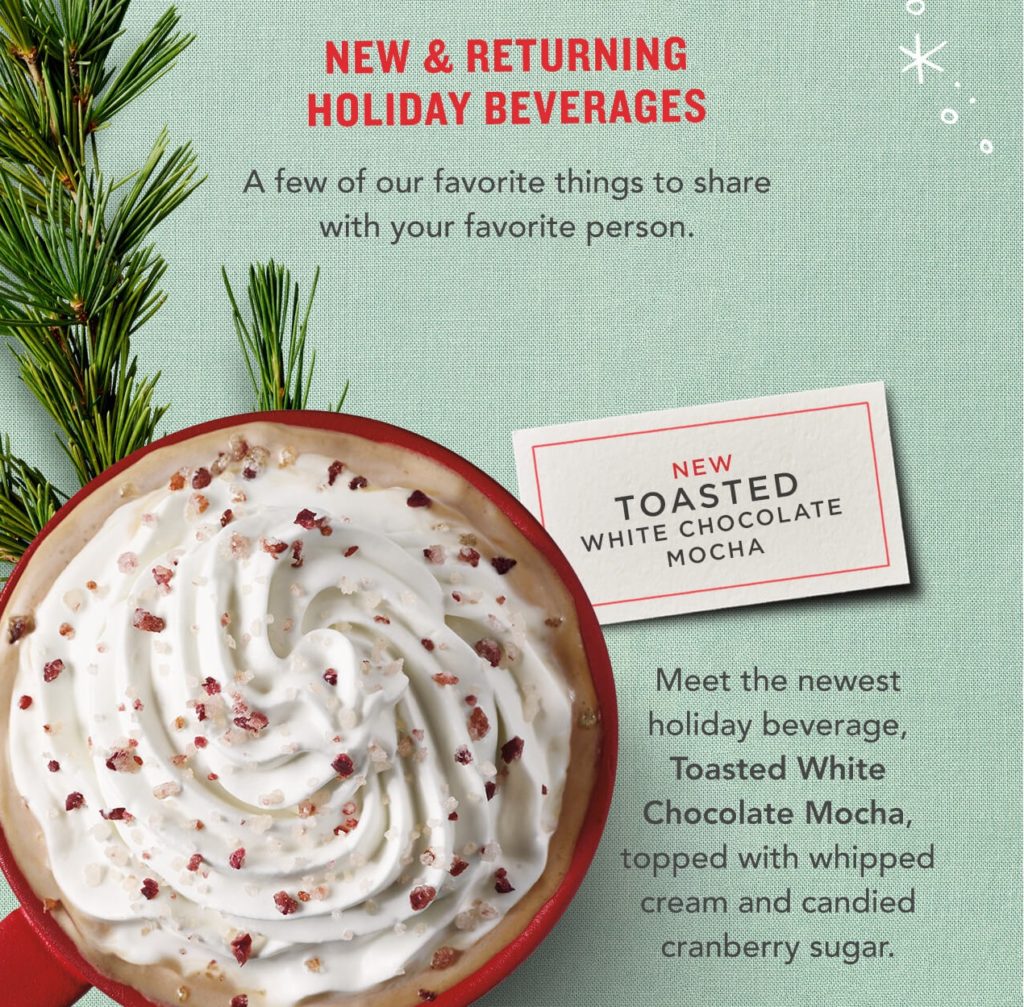 I want to give a shout out to my neighborhood Starbucks, at 7th and Pike in Seattle: Sometimes I order beverages and say, "The most important thing is that they're picture perfect." The store is great at delivering exactly what I need! This photo was from yesterday morning at 7th and Pike: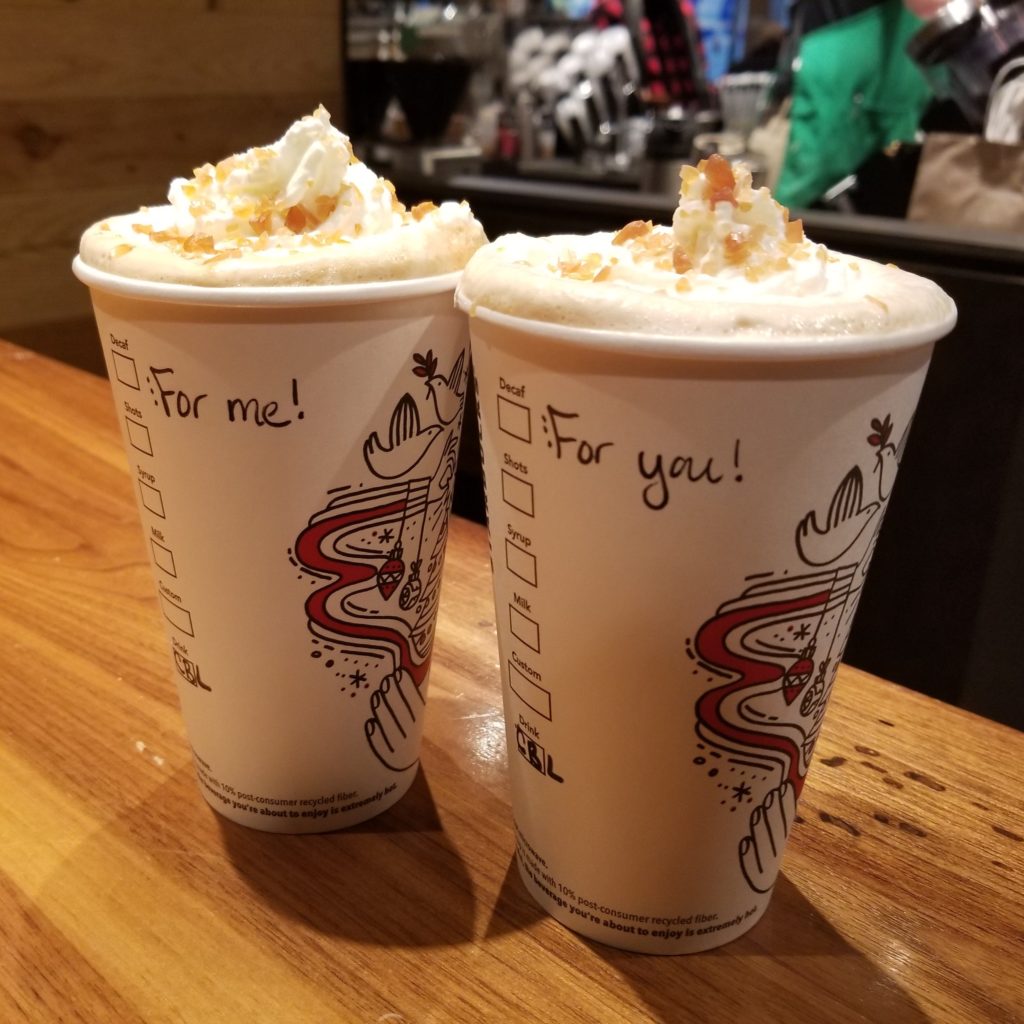 Related posts
Socialize

Subscribe
Join the StarbucksMelody.com mailing list to receive a weekly email with new posts.