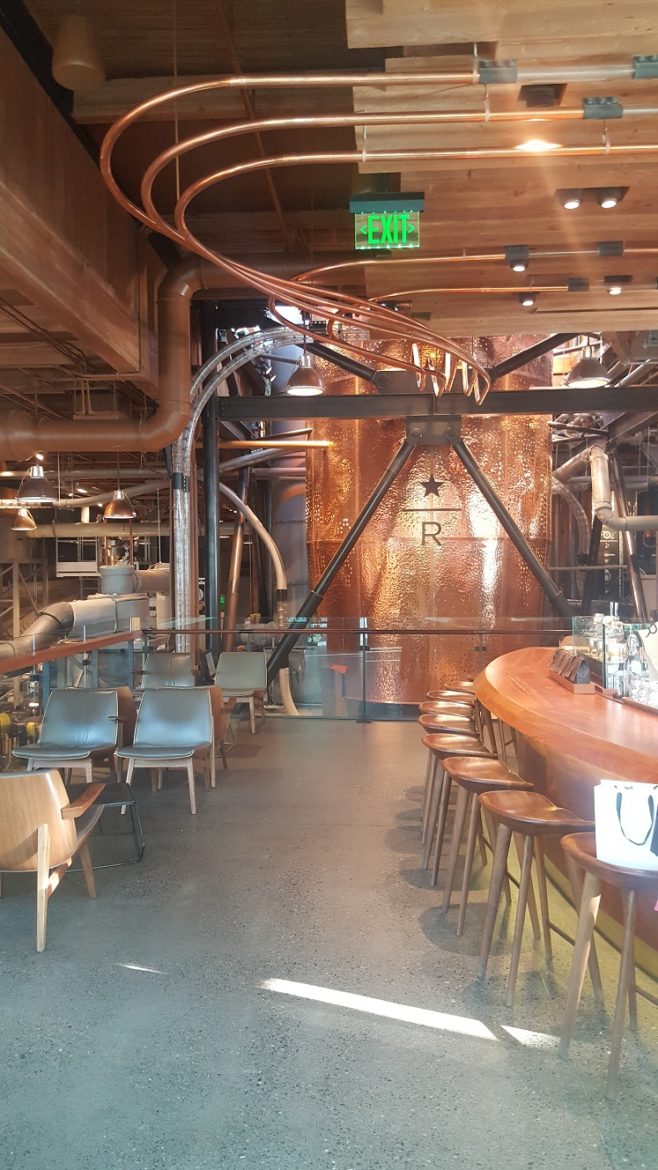 Good Morning Starbucks Reserve Roastery and Tasting Room.
Melody, May 21, 2017
4
1 min

read
This morning I dropped by the Roastery, shortly after it opened at 7:00 AM. Right now as I write this, there is only Roastery, which is located at 1124 Pike Street in Seattle. Starbucks has announced that more Roastery locations are in the works, including New York, Shanghai, Milan, and Chicago.
It had been one week since I'd last walked into the Roastery. It's sort of funny, but having been only away one week, I still missed it. This IS my neighborhood Starbucks and it is the closest Starbucks to home for me. (By the way, that's a coincidence. I moved into that neighborhood in 2010 so that I'd be able to walk to work, and lo and behold in December 2014, the Roastery opened up very close by to where I live.)
So I took a bunch of photos, as if I hadn't seen it a million times. Here you go! I hope to see you there! If you see me at the Roastery, say 'hello'! I think I can say that most of the partners at the Roastery know me and can point me out. You can also follow me on Instagram which has more fun photos.
(There is slightly more mobile device friendly version of this article here.)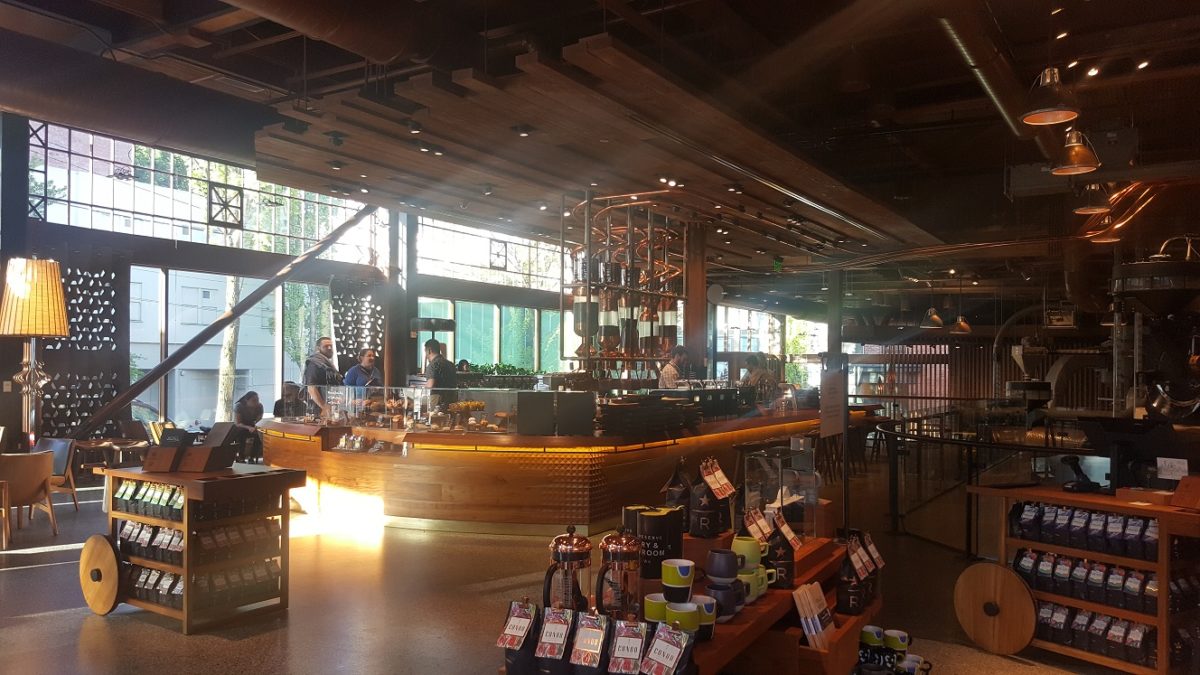 Related posts