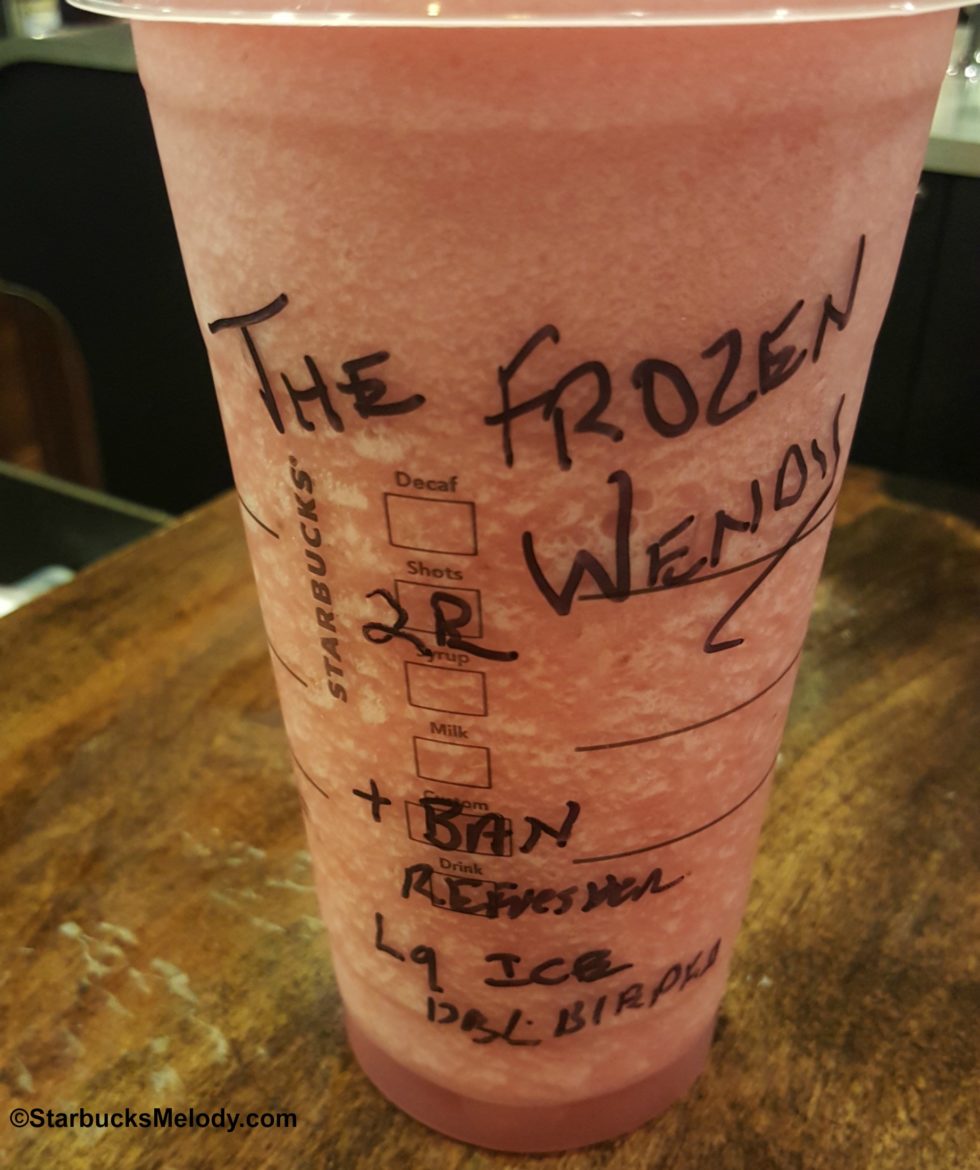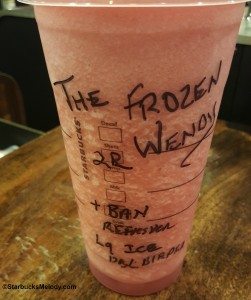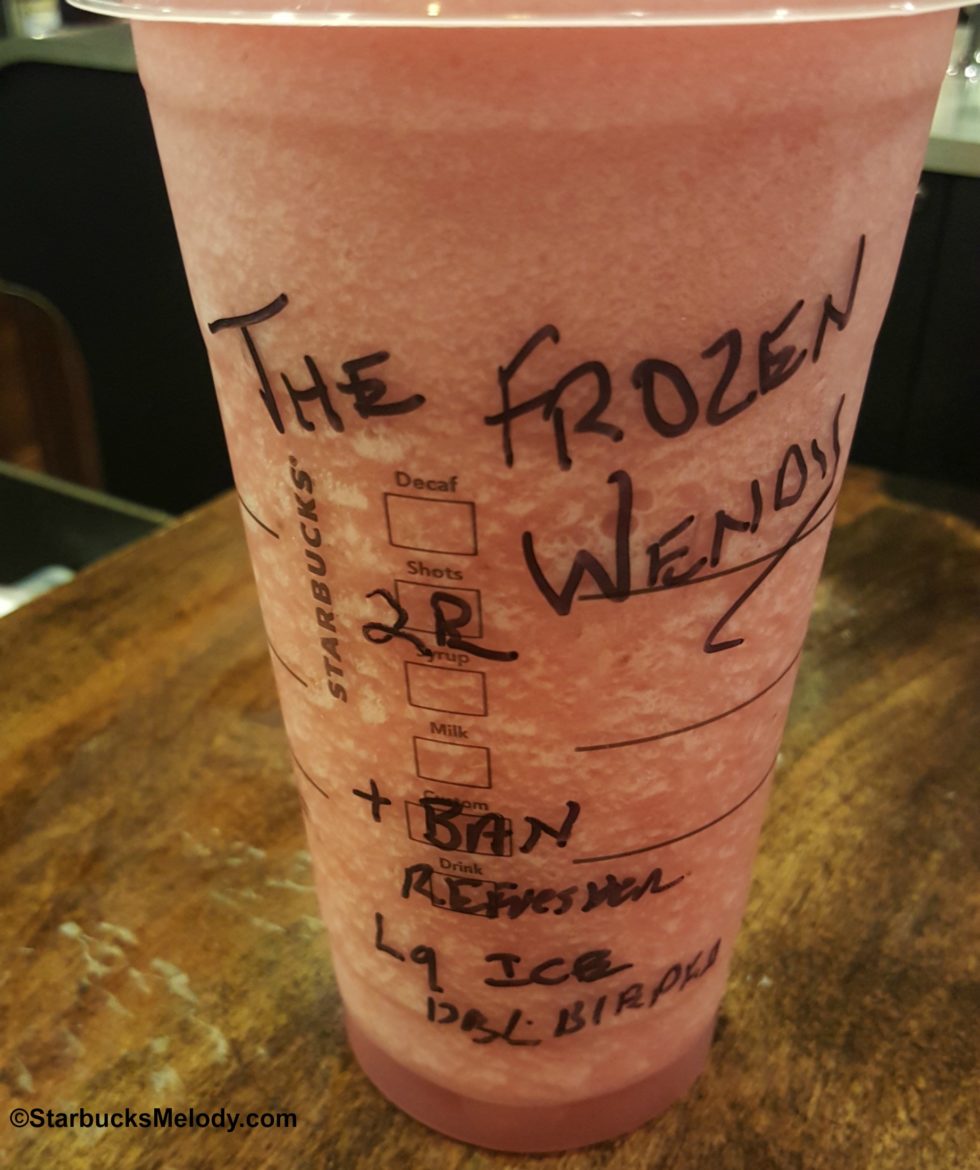 Don't forget! If you submit a drink of the week (or Frappuccino of the week) and I use it on this website, I'll send you a $10 thank you Starbucks card.
I recently got a submission for "The Frozen Wendy" drink by partner Wendy in Florida. It's a blast of cold raspberry flavor with a banana!
Here's the recipe:
To make a Venti size (makes a little more than Venti due to using the canned refresher)
1 canned Raspberry Pomegranate Starbucks Refresher
1 banana and cream base (Wendy used only the banana in order to save calories). (I had a conversation with Wendy about this. I would recommend both cream base and a banana, but this drink – as submitted – is just a banana)
2 pumps of raspberry syrup.
A venti scoop of ice
Double blended (very important!)
This is a fun drink because it's quite a blast of raspberry flavor in a Frappuccino type consistency! Here's the drink that Wendy submitted: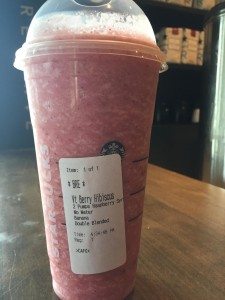 I had intended to post this on Monday of this week but just didn't have time to get to it. Sorry! I've already sent Wendy her thank you Starbucks Roastery card in the mail. Here's all the details on submitting to this StarbucksMelody.com column:
Here's how you submit a Frappuccino (or Drink) of the Week (if I use your submission, I'll mail you a $10 Starbucks Card as a thank you): Be sure to include a high resolution image of your drink. The beverage should be full and not yet consumed. Include all information about the drink recipe or drink build. I want to make it easy for others to order your drink. Include a statement that you took the photo of the Frappuccino and that you're giving me permission to use it – entry into the Frappuccino of the Week  (or drink of the week) category presumes that I may freely use your photograph on this site. Please introduce yourself. If you're a partner, I'd love to know if you are a store manager, a coffee master, and/ or some small fun detail about your career – even your favorite coffee. Send your drink idea, image, drink build instructions, and all relevant information via email to Melody at StarbucksMelody dot com. If you want the $10 Starbucks card, I'll need your mailing address.
If for any reason you need to contact me, you can always use the contact form on this site. (I have a separate public mailing address – not my home residence – which I check often. I love snail mail too though that's not the best way to enter the Frappuccino of the Week. Address is on the contact form.)
Related posts