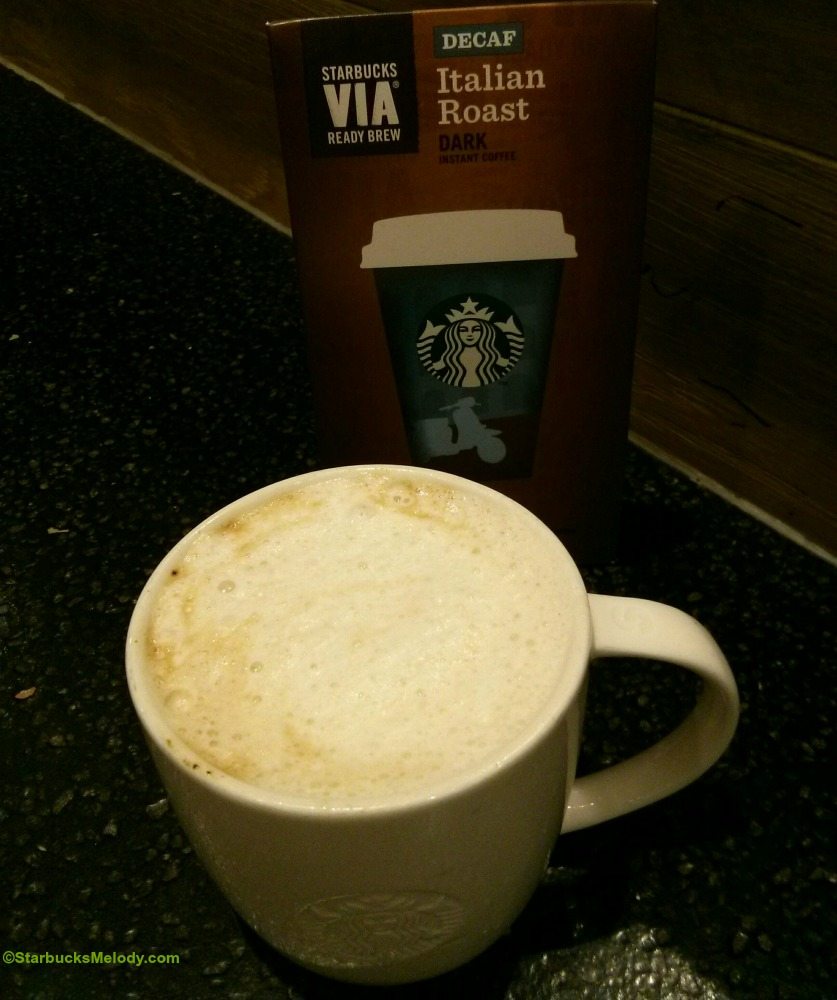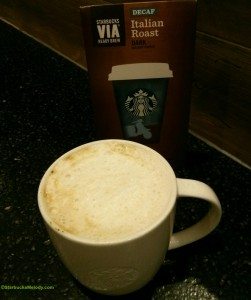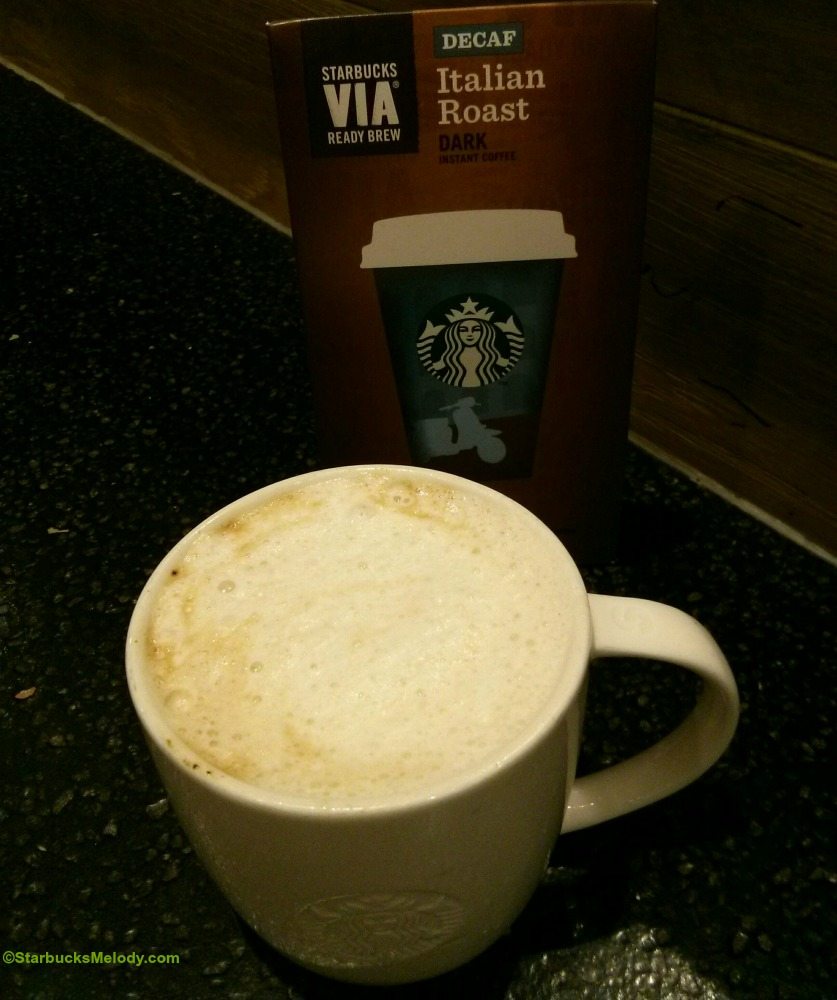 Every Monday, I bring you "Drink of the Week" and/ or "Frappuccino of the Week." I hope you'll submit a drink.
This week's drink comes from Jenn in Georgia. She's an eight-year partner who says she "can hardly believe I didn't like coffee when I applied" and now loves coffee and Starbucks. She's a fan of the Via instant coffee as a substitute for a shot of espresso and says that decaf Italian Roast has the biggest flavor of all the Vias.
Here's how she makes this Italian Roast espresso-style drink: "I empty one packet of VIA and two packets of honey into a ceramic mug (very important because the paper cups don't allow foam to slide down the sides like a mug does). I aerate breve (the Starbucks term for half &  half) to kid's temp and free pour it. "
Hope you get to try this drink! This might be one that you might want to try at home. If you bought a package of Via and asked for this drink, I just don't know how you'd be charged.
I've sent Jenn a $10 Roastery Card as a thank you for her submission!
Let me just quickly remind you how to submit a drink to the team at StarbucksMelody.com: Whether you're submitting a Drink of the Week (anything but a Frappuccino) or a Frappuccino of the Week (only Frappuccinos), you must include a photograph of the full beverage. Please be clear in your email that I have permission to use your photograph. I've gotten a couple of submissions that I wanted to use but no photo came with the submission. If I don't already know you, please introduce yourself. Tell me if you're a partner or a customer. You must include the drink build and/or any directions on how to make your drink. If you are interested in a Roastery Card, I'll need your mailing address. The Frappuccino of the Week column is open to anyone reading this website. The Drink of the Week column is for partner-only submissions. You can reach me at Melody at StarbucksMelody dot com.
I look forward to hearing from you!
Related posts