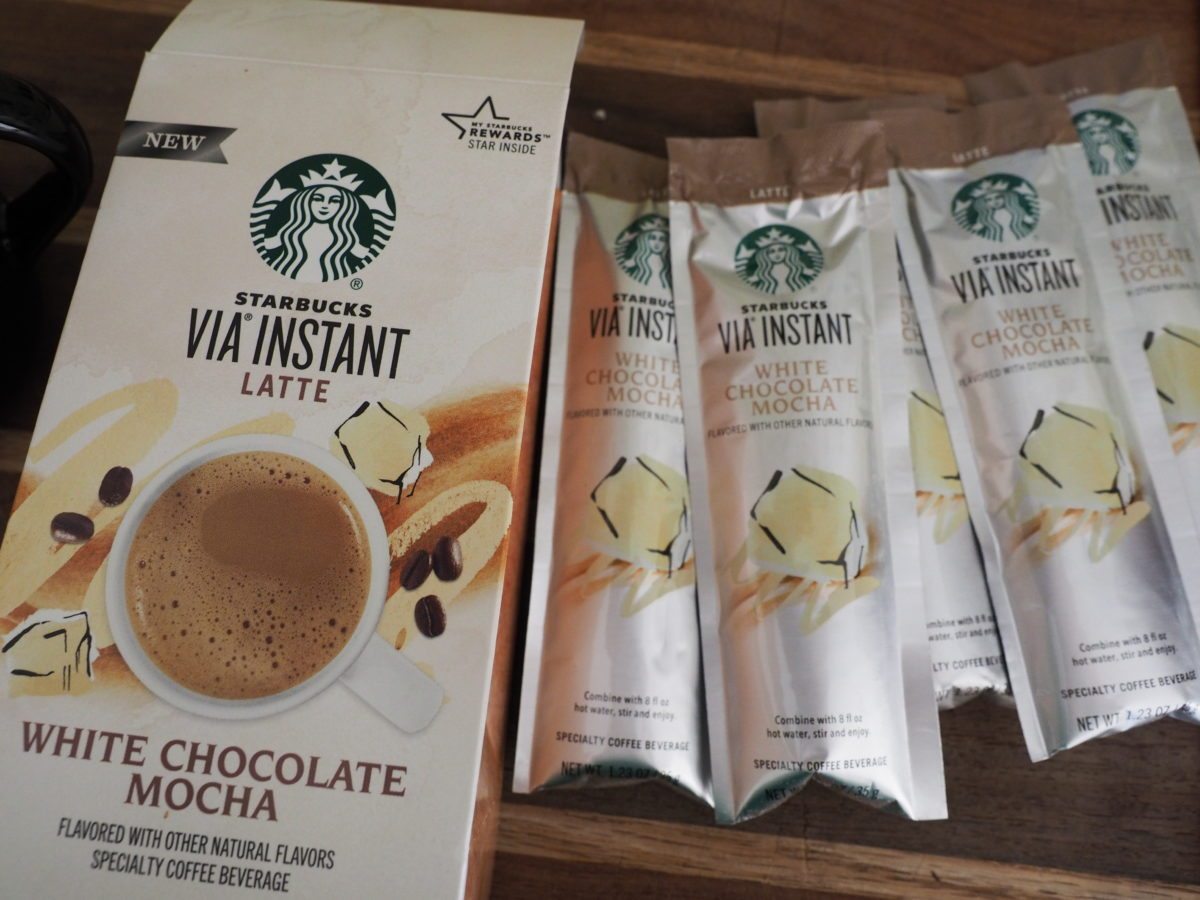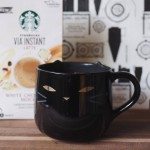 Starbucks has introduced something totally new: White Chocolate Mocha Via. It's an instant white chocolate mocha. Just add water. It's a new product that you can find in grocery aisles or places like Target (in their coffee aisle). (This is a grocery item. Right now, this isn't available inside your local Starbucks store. Find it where you buy groceries.)
Many of my readers found that Starbucks had sent them a sample in the mail. Some people received a single sachet of the new White Chocolate Mocha Via and a coupon for one dollar off a five pack of it. I too got a sample in the mail and I'm drinking it right now as I write this!
It's delicious. It mixes easily and has that nice sweet chocolaty taste you'd expect from a white mocha. I'd love to know what you think of it! So pull up a chair and take in a cup of white chocolate mocha at home when you need a moment for a treat for yourself! All you do is add 8 ounces of boiling water, and voilà! You've got a white chocolate mocha at home! This might fly off the shelves.
Thank you to The Modern Barista for all the photos. Be sure to follow her on Instagram!
Related posts