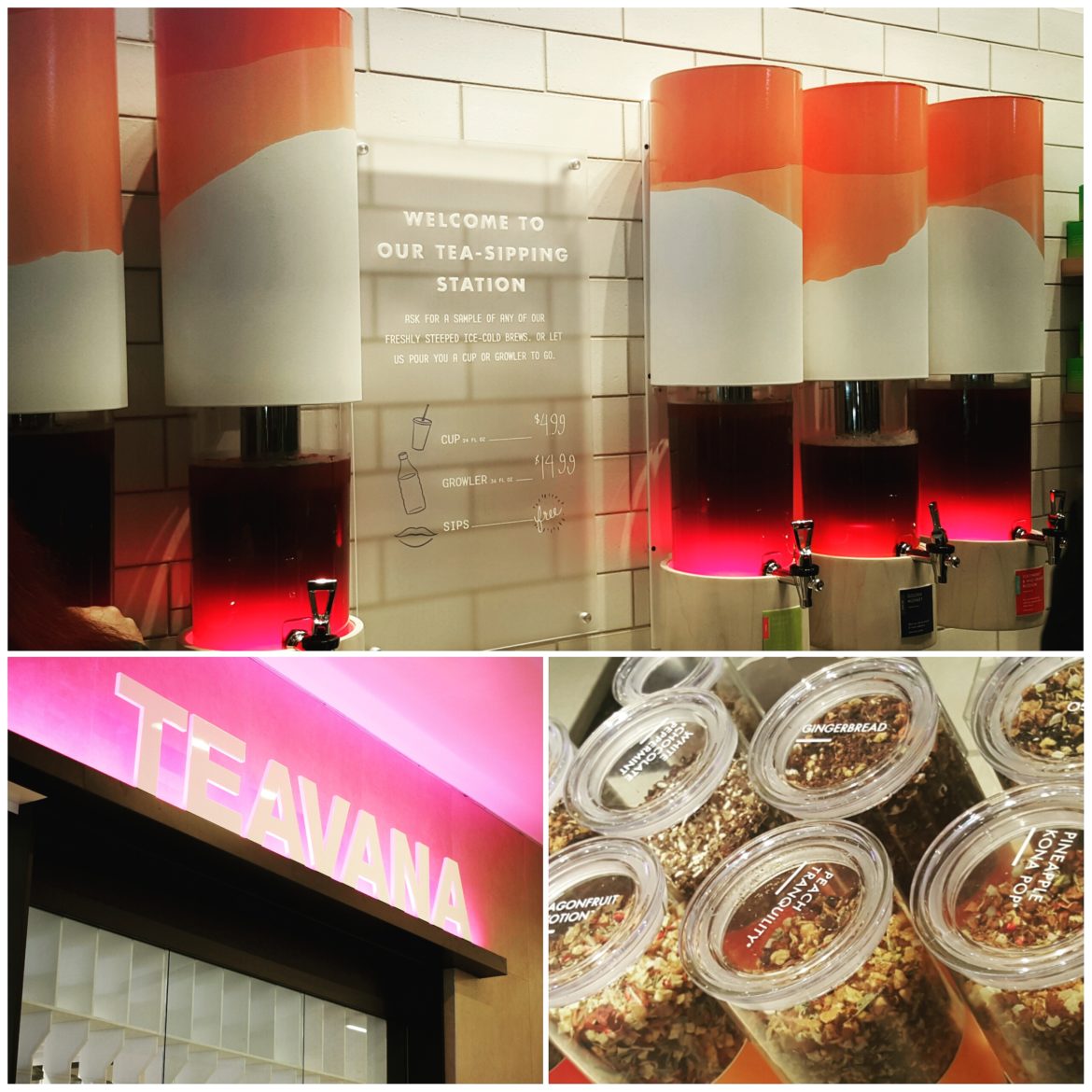 An all-new Teavana experience: Southcenter Teavana.
Melody, November 10, 2015
10
3 min

read
The Teavana store in Southcenter mall (in Tukwila, Washington) has gone through a transformation. It's now one two concept Teavana mall stores. (The other is the Bellevue Square Teavana store, officially reopening on Monday, November 15th.)
This is a brand new experience. It's truly all new. Gone are big tubs of loose leaf tea shoved into a wall. Teas are in dispensers with a bank of teas on each wall. One wall is "pure teas" and the other has the herbal and rooibos teas and other blends.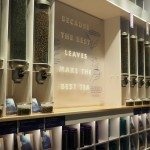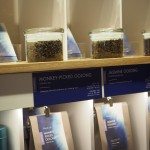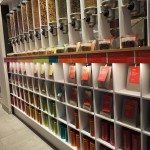 The loose leaf tea experience: Your experience with tea starts immediately from the inside or outside of the store: You can see the tea in the dispensers. Before, your loose leaf tea experience began when a Teavana partner – one by one – opened up big tubs of tea for you to see and smell. This is much better to be able to experience the tea the moment you walk in the door!
You can "grab and go" get tea now too, rather than waiting on a Teavana partner to measure out a few ounces of tea. Underneath the new cylindrical tea dispensers, a number of pre-scooped four (up to 6 ounces for the herbal tea) ounce tea packages.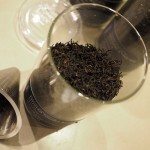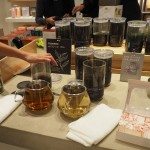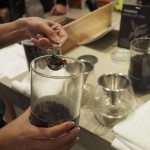 Micro-lot Teavana teas: This Teavana store has something super exclusive to it. Micro-lot Teavana teas. (The Bellevue, Washington Teavana store will also offer micro-lot Teavana teas.) These micro lot teas represent 15 very exquisite pure teas, all with very small harvests. I tried the Himalayan Black tea as well as the Twisted Honey Black tea (which is a Taiwanese black tea) in a tea tasting at the store.
The Himalayan Black tea is an extraordinary tea. It's handpicked and hand-curled, at grown at 5,900 feet. This is indicative of rare quality found in a "micro lot" tea: The Teavana tea experts are looking at all qualities of a tea, including the elevation grown at, terroir , the art of roasting (tea is often baked), and the artisinal elements of its curation.
The Himalyan Black has an aroma of stone-fruit, apricots, and floral, and brews to a beautiful amber color. It's a medium body tea, with honey, peach, and apricot flavor notes. (It was my favorite of the two micro-lot teas that I tried.)
That elevation of 5,900 feet is extraordinary. It's the highest elevation tea that Teavana has ever sourced. Just to put that in perspective a moment, the highest elevation along I-5 is in the Siskiyou mountains, at about 4,300 feet.
You can custom blend at this store:
The Southcenter Teavana has a large center piece table which is where tea is hand-scooped, and customers can create custom blends (with the help of Teavana partners).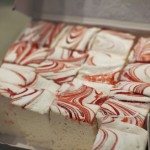 White Chocolate Peppermint Mocha marshmallow recipe: I was with friend Jocelyn ("The Modern Barista") who is fabulous at creative baking and cooking. She knows how much I enjoy the Teavana White Chocolate Peppermint tea, and brought some of her homemade, hand cut marshmallows, made with Teavana White Chocolate Peppermint tea! They tasted amazing! Click here for the recipe.
Growlers of iced tea: Last, and definitely not least, you can buy a full growler of iced tea! And bring the growler back to Teavana for reduced-price refills of the growler! This is so cool.
PLEASE DO NOT SHARE IMAGES WITHOUT PERMISSION. ALL IMAGES ARE COPYRIGHT "THE MODERN BARISTA" AND USED BY PERMISSION.
Find the remodeled Teavana store here:
Westfield Southcenter,
856 South Center Mall,
Tukwila, WA 98188
(206) 244-5213
Related posts